Xlibris, Indiana Complaints & Reviews - Fraud

Xlibris Contacts & Informations

Xlibris

Fraud

Complaint Rating:

Contact information:
Xlibris


Indiana




United States




I too had a run in with Xlibris after I thought I had done adequate research and negotiated the terms I wanted. Was I ever surprised when the first person - and each subsequent person - that I spoke with after the original sales agent, did not understand or speak English. That was an eye opener. They royally messed up my books.

I ended up filing compliants against them with the OAG and BBB. In the end, I got all my money refunded.

After further research I started my own independent publishing company and got the job done for far less money - 3 books for the price of one at Xlibris.

Comments
United States
Books





Comments

Sort by: Date | Rating

Quite simply, Xlibris is a fraudulent, dishonest and incompetent, disaster zone. Xlibris is nothing more than a quick-buck scam printer, posing as a "print-on-demand publisher", and it has one of the highest complaints percentages for a small business of it's type - with numerous civil legal proceedings for fraud and libel - including one major one that is currently in the Indiana courts and when the judgement is made public in Spring 2011, will likely make the Rebecca Brandewyne/Authorhouse saga look like a walk in the park. (Word is they're going to need to remortgage a few houses to cover the damages on this latest libel case) Xlibris was started in the late 1990s in a parents' basement, and was previously run out of a garage/home office in Philadelphia, but in the last year moved to the Author Solutions call-center with partner frauds, AuthorHouse (which has a long legal history - just Google "Authorhouse Scam" to find out) and Searchforpublishers.com - the quintessential Author trap. As of December 2010, Xlibris owes huge back taxes to the IRS and is currently carrying huge liabilities that Mr Princeton CEO Kevin Weiss has strategized to rescue with disturbingly dubious "publish 2 for 1" / "publish for a buck" coupon deals which any writer, however good or bad, should stay well clear. Their book production is dogshit like their customer service. Piers Anthony, one of the website's English owners, one of the swarming flies who still fronts this scam, is a failed British "published author" and part time con-man who lives in Florida, and has a few skeletons of his own - including a 20-year old criminal record in the UK for serious sexual misconduct, fraud and theft. Yes, Random House does still own a percentage - but let's be clear folks, Random House has a sleeping stake much the same way that Microsoft partially owns the adult services site, Ingenio/Niteflirt and don't they keep that very quiet. RH makes VERY CLEAR that Xlibris books have nothing to do with RH. The Xlibris website contains inept, vague material which is more confusing than helpful, and makes wild inconsistent boasts about how the company has "600 staff" on one page, yet, on another page mysteriously has "300 employees". The company actually has 3 full time employees, (including Mr Ivy League Kevin Weiss), and at any one time up to 10 part time workers, most of whom are part-time college students who know virtually nothing about publishing except high school english and how to make a greasy $10/hour. The problems with printing at Xlibris are as long as Authorhouse's scam history, they are a disgusting company and I'm sorry they ever crossed paths with my work.

Wow! Sure sounds like sour grapes to me! Most of what the complainer is whining about has nothing to do with Xlibris as a publish on demand. Microsofts part ownership in another company. The sex life of one of their authors??
About five years ago I published a novel with Publish America and the complaints continued to increase, usually by people who could not construct a sentence in their complaint then cried because PA did not make them famous!
I love to write and do not have to make a profit. I have lots to say and i know the best and easiest way to say it is by using a subsidy publisher. I've used another one four times and ahve always been happy with the results.
If you are not a trailer park trash politician or entertainer chances are slim to none that any "traditional' publisher will look twice at an unknown writer.

I disagree with complaint

Like it or not, but without branding of the author name, and without hiring a professional publicist, the possibility of becoming a financially profitable writer are slim and none - if you are not already on demand, in front of a camera.

We chose why we write and where. Perhaps publishing in book form is not always the best. Sometimes we can say more and more often, and reach a greater market, by writing articles. It is certainly cheaper and far less aggravating.

Samo, samo from Canada.
For starters my book is written in Spanish and they printed all the banners, bookmarks and cards in English, although my complaints against it.
I told them not to print the book as they had not implemented the corrections, for which they presented me another bill of $200 +. Never-the-less sent me 11 books with all the errors in them.
I contracted a Power of Attorney and they paid NO attention whatsoever to 5 letters to finish our business.
Finally, they offered me another try with no charge to make all corrections and... Lo and behold!... After me, silly me! taking the bite and making the first payment for the marketing (supposedly in the Spanish market, for I saw my book offered in Kalahari???), n0w they want another $150 for those corrections.
BEWARE those of you who think you're not going to be scalded!!! Somehow they get your money and in exchange you get a few books full of errors.
Alba
Clara*

Myke,

your comments are just-plain crazy. If you think Xlibris/AuthorHouse is an honest conpany, you were really born yesterday. Keep dreaming! That's all I have to say.

Up front Dale Michaels with Xlibris misrepresented their company and the terms of the agreement. I published the book in November, 2010. As of this date I still haven't seen any funds. Twice they have told me a check will be coming the next quarter and it doesn't come. Dale Michaels/Xlibris stated last October, 2010, "just sit back and collect the profits." This company should be shut down!

Melody

Again,

Xlibris/AuthorHouse steals royalties. If you get any funds, it will be an amount not worth counting. They pocket our money.



Videos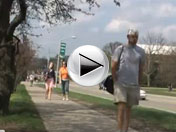 Latest Groups
Today's Mess-Up Photo