Worldwinner Complaints & Reviews - Awful fraud

Worldwinner Contacts & Informations

Worldwinner

Awful fraud

Complaint Rating:

Contact information:
WorldWinner


United States


worldwinner.com


I know part of this is my fault for being so stupid but I lost a total of $43, 141.00 in money last year. The worst part is I have to claim $21, 697.00 in other income because they file a 1099 Misc income form to the IRS. This site is a total rip-off. It should be classified as gambling. When you lose they are so quick to send you an email or something else on your page and say something to the effect 'sorry you didn't win but get back in there and try again.' I could go for several days and do nothing but win, win, win. Then when they have you hooked for a bit you start going for the bigger prizes and sure enough you lose all of it. Then you try to regain some of your losses only to repeat the cycle over and over. I could go on and on but you get the point I'm sure.

Comments
United States
Gambling Games

More Worldwinner complaints






Comments

Sort by: Date | Rating

Certainly there are better, more reputable skill game sites than Worldwinner.com
one that comes to mind is King.com, there is also Skilladdiction.com, and a host of others.

i'm a member of WW, but it's a sinking ship.
tried voicing my opinions on their "discussion forum" and was blocked lol
saved up "player rewards" points (6 months worth) for a $200 Home Depot gift card, they never sent it!...i contacted them, stated my address on file was correct, the reply i got was "it was probably lost in the mail, we can send another one"...needless to say it was never received either.

i see alot of complaints and i totally agree with most of them, but keep in mind - NO ONE is making you play there!

i jumped as a full-time player from WW to King.com in 2006, the ratio of withdrawing $600 a year at WW, vs. $600+/MO. at King was all it took and i never looked back.

King.com is a UK based site, open to most countries (including USA)

Some of the PRO's that made it easy to switch:

> Very fair ranking

> Tax-Free Money - Because King.com is a UK Based Site, they do NOT report to the IRS = more money in your pocket!
nor should they, i don't report money i make selling on Ebay to the IRS, or at yardsales, or when selling items on Craigslist, or in the newspaper...all forms for "income"

> 65% More games - King adds a new game every 60-90 days on average.

> Smaller "rake" - the amount of money they keep from your cash entry fee = more money in the tournament pot = more money in your pocket.

having been a member of both sites for over 6 years, it's plain to see... Worldwinner.com would rather pay out MORE money to less people in a tournament, and King.com would rather pay out a smaller amount of money to a larger amount of people...so unless your playing with blindfolds on, your bound to win a decent amount...even if it is your entry fee back.

King use to host games such as Bejeweled, Zuma, Tetris, etc., but they decided against paying for the licence to carry those games...once again keeping more money in your pocket.
the games are very similar however, "Candy Crush" is the knock-off to Bejeweled, "Hoop-De-Loop" is the knock-off to Zuma, "Startris" is the knock-off to Tetris, and so on.

TIP - most "skill" based sites only allow 1 gaming ID per household, BUT if your a good enough player, and have some friends / family / co-workers / etc. who don't mind opening up an account in THEIR name, on THEIR computer (different IP address), with as little as a $10 deposit...you can easily play FOR THEM, agreeing on 50-60-70% or MORE of the money you win while they pocket the rest...for doing nothing more than simply opening up an account!
Naturally the naysayers will consider this a form of "cheating", but that's only because you thought of it before they did.
you can let them know, NOWHERE in any of the skill sites rules & reg's does it rule against you playing for someone else on their account, so there's your edge!

...there's a good chance i would have lost my house in 2007 if it weren't for good acquaintances...and that money continues to trickle in to this day based on my own personal skills (yours may vary), but HEY, i can't give away all my secrets.
so yea, if your unhappy...begin again somewhere else, it will take up less time and aggravation vs. bitching about rules they will never change, don't waste your time trying your hand at amateur investigating, and opening up lawsuits, that's money sure to never be recovered...even the people qualified to do those things know it's a dead end.

the only way to bring down these fraudulent companies (such as Worldwinner), is to do the same thing they are doing to it's members, hit them where it hurts - in their pocketbook..by JUMPING SHIP!

- all the best

I now only play the freebie games. I've never lost much of anything to the games, but I'm glad other people have noticed what I have noticed. I would play freebies at midnight until I earned $5. Then I would play and win and win. Once I hit around $15 I would inexplicably start to lose every game. I realized what might have been happening is that when you win too many games they pit you against people in a much higher skill bracket. It happens every time. Now I only play for free.



Videos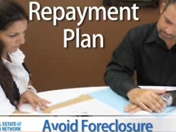 Latest Groups
Today's Mess-Up Photo