world golf tour Complaints & Reviews - business practices

world golf tour Contacts & Informations

world golf tour

business practices

Complaint Rating:

Contact information:
world golf tour


United States




World Golf Tour is an online program where you can play virtual golf rounds. It touts itself as being "free" for anyone who joins as a member. What they don't tell you is that in order to actually enjoy the game (hit a ball 200+ yards with a driver) you need to buy better clubs. The best part about this CRAP site and its employees is that the clubs and balls you buy with money, depreciate over time. You buy a driver for $8 they will buy it back for $2 almost immediately. The best part is that it doesn't even improve the gameplay. The moderators on the forum are absolute MORONS and will cherry pick and delete posts that don't show the company in a good light. Suggestions are grounds for deletion of your account. Essentially, this scam site is still a "beta" and has been for two years. Basically, allowing them to say that the game is seriously flawed but oh well it's a beta. They essentially deny all liability, have a NO RETURNS policy, and offer you a garbage product. Yet they are charging money for people to buy golf balls that need to be replaced every other round...This place is a joke and you should just stay away from it and its inbred employees

Comments
United States
Internet Services

More world golf tour complaints






Comments

Sort by: Date | Rating

the moderator Alex is an IDIOT

The moderators may be idiots, but the game is really good and fun as hell. You can play very well with the free balls and clubs, but it takes hours and hours of practice.

The complaints levied against the free online golf game is accurate albeit a little mean spirited. However, there is a lot of advertising and exchange of revenue associated with this site and from a psychological standpoint the game gives you enough to keep trying. I have been keeping empirical data on the game for a year testing every scenario and there are interesting parameters in play. It is true that your best game is bought not practiced, in addition there are holes predestined for failure or as coined sinkholes. The game will default a player to certain scores based on equipment. The game is fun but don't be discouraged if after a year you still can;'t beat Joban.

i was playing congressinal & it was -1 match & on the ninth hole yous took my last good ball out of play wtf i was so pissed off im starting to look for other golf sights & you will never see anouther dime out of me see yas

If you come to WGT and look for a fair and honest game, it won't happen. The patented VEM process and the outcome of the game is pre determined by WGT. VEM will cycle you through many days of total unpredictability in game play then you will suddenly have 3 or 4 days where nothing goes wrong. WGT is not customer centric and lies to it's customers on a daily basis about the game play, the changes they have made to the game that impact game play, and on their ability to influence any particular shot to cost you a ball. They also make the clubs hit less distance than what they are supposed to and have historically done in the past to increase the hits on the ball per round so the customers have to buy more balls. WGT is one of the greediest businesses I have ever seen, increasing prices on equipment on a regular basis and not once in their history have they ever increased the incentives paid to players for accomplishments in tiering up, or in game play. Their increase in player accounts, which currently averages about 5000 new accounts per day gives them a false perception that they are doing exactly what the public wants. If they were to do a study on retention of players using better game play physics and better customer service, they might change their mind but they just don't seem cognizant of reality when it comes to customer perception. Chad Nelson thinks he is doing the right thing, and he may be based on what his board of directors are looking for, but they are all in for a rude awakening when thier little greedy empire begins to tumble after the California Department of Consumer affiars gets through with them and they are fined very heavily.

The CA Attorney General's Office has been notified, as well. And, they are already very aware of the operation, as my email reply stated. Running as BETA, and using VEM to "screw with a player's shots, etc", are just the SMALL things that are possibly illegal. Promoting millions of users (lying to advertisers, essentially= Criminal Activity), having their own "fake players" win paid and free tournaments (as to not have to pay out the major purse=Criminal Activity), and deleting the account(s) of anyone who might even hint at this (after that player has spent "actual money" on equipment/balls is akin to theft/fraud/deception, etc, thus it also entails Criminal Activity). Being a family member to the Asst. AG in my state, I have been lucky enough to gain more info than most citizens concerning the California AG's "suspicions/investigations". I would like to see a huge class-action lawsuit, prior to WGT being charged with Federal crimes, as I've been essentially assured will happen. Operating such a large-scale scam is considered a crime that falls under RICO. Once the company falls, it's over. The lawsuits will result in nothing. A group has been formed that is actively contacting 100's of players daily with info on the C/A lawsuit. Once the suit is filed, the criminal activity will JUMP to the forefront. Hopefully, Perfect Parallel (Perfect Golf) will open this winter and be "legitimate".

wgt will take your money to play the game then not refund it! and after you send them a complaint they delete your player account. and want answer your email or return your phone calls. This company is hiding.

WGT coustomer complaints fall on deaf ears. Their promotions are misleading and their site is full of glitches still. When you complain they send back replies with sacasm and have an uncaring attitude towards the customer. Money is a one-way street with these guys and they just grab grab grab ... that's it, but I wish I owned this cash cow and the right to fleece thousands for millions. A regretful decision to part with real money for these bunch of muppets and their oh so poorly run site. No more will go their way. My advice, play on this site but do not be tempted to invest, you will want to to keep having fun and be competitive through the levels, but don't be sucked in, you will regret it.

I too agree with all of this! WGT is a scam, I have always said so. Yet, it is addicting, and I had thrown over $150 into this game...only to have my account disabled because of "said multi-accounting". I have repeatedly asked, through email, for the evidence of this supposed "other account" that I am in possession of, but WGT fails to reply to this. They have provided no evidence (proof) of another higher tiered account from me...all because their isn't one. I have informed them repeatedly that I am positive that whatever account they think to be linked to me, other than the account I played, was either not linked or fictitious, having been created by them to make me look like a multi-accounter. I was shooting smartly. I was not playing the credit tournaments that I entered until the last possible moment, and winning! I believe this to be one of the reasons that I was booted from the game. I also called out an obvious multi accounter, an "individual" (or WGT themselves I should say) that not only created a multi account, but enough accounts to fill an entire 50 person Country Club. This "individual" was set up so that each player would play till TourMaster then stop playing, sell of all equipment, and gift to another of the players. These players were coming in the top 3 of every ready go...in three tiers at once (3 separate players), and in the top spot(s) of the big credit monthly tier tournaments! I informed WGT of this, but also thought that the rest of WGT should see it...so I posted in the forums about it. The players then seemed to be disabled...shooting stopped. This is all well and good, but I became enraged and posted about WGTs thievery when I saw these individuals (who had been "cut off") still receiving the prize money for the positions they placed in respective tournaments. WGT does not erase these players, nor do they tell anyone that they are no longer there...but they do still give them the credits for their placings. This is 400, 500, 600, 800, 1200, up to and beyond 4, 000 WGT credits!!! Instead of doing the proper, and I assume not illegal, thing as to replace the entrants and give them the respective credits...WGT instead steals these credits from the deserving people and gives them to these "disabled" accounts. Accounts in which WGT has basically seized control of, and any credits in that account or that are coming to that account from tournaments they get the money from. This is theft by WGT, plain and simple. They are not awarding the credits and placings properly, they are taking prize money from the people and keeping it for themselves, either through creating accounts, or seizing accounts and all prizes that account has won, and not giving these funds to the other players. WGT wrongfully disabled my account, and stole my money...present and future. They also made me out to be a thief and a liar to those that I knew on the game. They steal credits by doing this thing to many many players for speaking the truth, by creating false accounts, and by not redistributing the awards as they should be...when an account is terminated before the tournament prizes are awarded.
I have vented long enough, and am glad to have found this site. Thanks for your patience.

UK based user here who has had an email telling me that my account had been shut down due to multi accounting.

I have done no such thing and placed second in a tournement recently . The account was shut before credits were given from this tournement. I still have 5000 active credits on my account which WGT have effectively stolen.

Is there any legal recourse through iTunes which sold the app ?

First and foremost, I myself have issues with WT's thievery. I called the California Gaming Commission to file a complaint, I was told, they do not handle these type of fraud and deception. I then ask who was. I was told the US Department of Justice is the people to contact about internet fraud and scams. I will list the information here with hopes the other people will join me in the fight to make the unjust play for their crimes. The US Department of Justice and Gambling Control Division, Their Phone number is as follows, 1-916-227-7873. I have been playing well up to the point to where I made legend tier, and now it has become so hard to shoot even par now. Once my average dropped to 60.97 and I made legend tier, I played one game a shot 4 under par and my average shot up to 62.4, I now have to shoot 5 under just to keep my average at the 62.4 now. What I have noticed is, as long as I'm buying the expensive nike balls to hit my R11 irons and Cleveland wedges, I can shoot a great game in Alternate Shot. But when I try to play a stroke game and lower my average, I can't shoot but 3 and 4 under, which will make my average go up. I had the owner of y Country Club create a stoke play tournament up with the easiest setting and I still can't shoot 3 under. WGT controls when and where you score. And the ready go's and other monthly tournament are in my belief to be fixed or predetermined. And many people who lay them have multiple accounts and win the tourneys. How can an amateur who has been playing only 2 months shoot 7, 8, and 9 under par, there isn't any way it could happen unless they are a multiple account er or WGT has fixed the tournament, which is illegal. If you want to see one of these people who have multiple account's, look up bobfox1965, and 1965bobfox, and be sure and look at this friends list and Country club members, He had at one time 29 accounts, Look at his wife's name Maria Gilley too, nd look at all the similarities in the names he uses, as well as the clubs he selects. I did make sure I told WGT was aware of this, now bob has sold all of his clubs and created another account, named just1time, this is bob's new account, follow it and watch his activity as I do. So join me and contact the department of Justice and let the Scales of Justice be balanced.

WGT Contacts list is as follow, just in case you want this Information for legal action.
World Golf Tour, Inc.
180 Montgomery Street Suite 800, San Francisco, CA, 94104, United States
www.wgt.com
Phone: +1 415 433 2027
members@worldgolftour.com
Director(s)
Homan Lee, Director IS & T
Kate Pietrelli, Marketing Director
President(s)
Chad Nelson, President
Other
Brian O'Malley, Board Member
Frank Biondi, Jr., Member of the Advisory Board
Roger Lee, Director
Jessica Reback, West Coast Manager
Gokul Rajaram, Member of the Advisory Board
Bong Suh, Member of the Advisory Board
Josh Zander, Advisory Board
Michael Jung, Director
Ken Solomon, Director
Bernard Stolar, Member of the Advisory Board
Chief Executive Officer
YuChiang Cheng, Founder - CEO
CxO(s)
JF Prata, Chief Operating Officer / Co-Founder
J. Prata, Chief Operating Officer and Director
Vice President(s)
Peter Harrison, Vice President, Marketing
Lincoln Silver, VP, Business Development

Da WGT are a bunch of scam artists but nobody can seem to shut them down ..avoid this site SCAM SCAM SCAM SCAM SCAM SCAM ... clear enough ?

Ya it really is time to go after Chad and the rest of these morons. Bottom line is WGT is taking real world money and operating, in what a lot of cases within the game, a fraudulent manner. Taking real world money and not providing what you say you're going to is fraud.

Selling something for real work money, then using means at you disposal to steal it away in order that you will buy it again, is theft and fraudulent.

The survey companies as well as most of the 'earning credits' partners WGT contracts with do not payout, they are collecting in some cases pretty personal information and lots of it. WGT allows them to do so and operate this way because if they paid out the earned credits you would not need to spend real money buying things from WGT. This is pretty transparent and obvious.

It's time to pony up on the class action suit and go after everyone who's employed under WGT.



Videos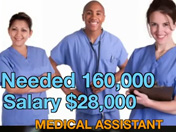 Latest Groups
Today's Mess-Up Photo