Werner Enterprises, Omaha, Nebraska Complaints & Reviews - Dispatchers

Werner Enterprises Contacts & Informations

Werner Enterprises

Dispatchers

Complaint Rating:

Contact information:
Werner Enterprises


14507 Frontier Rd.




Omaha

,

Nebraska




United States


Phone:

(402) 895-6640


werner.com


My husband went to work for Werner. He had to take a refresher course and go out with a trainer for 4 weeks. He got to go with his trainer about 2 weeks after his orientation was finished. Werner did not have any trainers available until then. He met his trainer, got to go with him in the company truck and get his trainer's wife out of jail for prostitution and spend time taking care of his personal problems instead of training. He finally gets his own truck and, lo and behold, they asked him if he would like to run a dedicated division, he would receive $800.00 weekly as long as he ran what the wanted him to do. That sounded great, until 5 weeks passed and he was still getting paid miles. That meant when he received his last paycheck from Werner while he was still on the dedicated fleet, they didn't pay him for his time. It took them until the end of those 5 week to get his pay straightened out, and even then Werner ended up robbing him of 2 weeks of pay.

He was able to come home, and to get him home he had to run a dry load to the Florida coast, and it did not deliver until within 2 days of his home time. He had called his dispatcher and asked him, since the load delivered on one of his days off, could he have his one more day off since he would be gone all of the day on his day off? His dispatcher told him that would be fine. He gets a rude call on that Thursday asking him where in hell was he, this man just screaming at the top of his lungs! My husband said that he had cleared it with Frank and asked if he could he speak to him. Clint or Clem (I'm not sure on the exact name) told him Frank was gone and he was his dispatcher now. He gave him his load assignment and was on his way.

He picked up the load and got ready to roll, and over the qualcomm (the satellite communication drivers use to keep their records and whatnot) he is told to take his trailer over to Jacksonville, Florida, and drop it. They also said he was no longer on the dedicated fleet anymore. They knew he would be late since he had to drop off the trailer and get up there. He made it to Georgia (where they told him he was to head to), and the the company was closed. Now he had to wait until morning to get it. He got the load the next morning, has to only take it a few miles, and to his surprise they refuse it because it is late and he would have to call and reschedule. He gets a reschedule date of 6 days later. They left him sitting for 6 days, and that was the final straw.

He called his dispatch, told them to get this load off him, and head him back to Florida. He was done! When he got back he was hired by a great company, Stevens Transport, and they are grateful for having an experienced driver. Werner was never courteous to me on the phone, when I was just asking general questions on insurance or for any sort of helpful information. To my disbelief, a few weeks later a card from Werner arrived in the mail asking him to come back. My only reaction was, is this some kind of joke?

Comments
United States
Other





Comments

Sort by: Date | Rating

Thank you I was going to drive for them, but not any more, thank you again

Make that STRONGLY AGREE. My husband has been out 6 weeks straight and only averaging $200/ weekly. what a friggin' joke!

That's the breaks, unfortunately they ALL do that ... the starter carriers that is. With any of them you have to establish a reputation ... and not one of I'll do anything (bitch), but one of intelligence. What I have done in those six day situations is gently suggest to the dispatcher that since I am waiting around for six days is there anything nearby that I could handle for him/her that would get me back in the area in six days. (Sometimes you have to spoon feed these guys). In six days, from GA, you could get to Chicago and Back ... NY ... etc. There's usually something they're overlooking.

Once you have 1 to 2 years experience with the "bottom feeders", you can trade up to a better more elite company ... just like most any other skill based industry.

Just my 2 cents.

MaineTrucker

Any one out there wanting to work for Swift Werner or England they all have very bad names there working for no one but to make them richer and you poorer they have given the trucking a bad Name. Now why in the world would anyone go out on the road to get there stuff where it need's to be and spend your pay check to be out there to make it happen to make sure these company's make lot of money. They need to pay for fuel and food for these Truckers there makin a lot a lot of money. In most cases with there training program as they call it you can't even pay your own bill it BS These 3 Company are not worth the 320.00 a week they are the worst Ingland will let you go and you are stuck and Werner is just as bad and when I saw the aid with Swift if they have anything to do with Werner that's a bad sign and with a name like Werner there pretty much warnin ya stay away for those companys. This is how they make there money buy there so called training program take it from me I've seen it. It's a Scam Scam SCAM SCAM SCAM SCAM SCAM SCAM

hey I got news for you maine Trucker thats not what they advertise or even tell you they make it sound like you want to work for a bunch of scum bags like them first trainer like boys and dogs and next trainer like prostitutes and the next was just nut's wow yea like really. It's a game for that Fup Company to play with peoples lives there the worst companyu and if I have anything to do with it they will go down on the totum pole as a Scam scam scam because they are a scaming company

I've been driving with a CDL since '95. Now, why in the world would I get in a truck with a trainer who has 30 days experience? That's right, you can become a trainer after 30 days with England. It's called a phase 1 trainer. Do you really think a seasoned pro is going to sleep alright with that kind of a driver at the wheel, just because he took an in-town job for 4 years, and now doesn't meet their criteria to drive over the road? And what about the motoring public? Quite frankly Mr. Maine Trucker, if you have to spoon feed someone to get them to treat you right, you are probably with the wrong group of people. I am a trucker. I am a professional, I'm told this by the company, law enforcement, (especially if anything goes wrong), and the DMV. Yet when it comes to the trucking company not getting their way, they will starve you out. They hold the loads and the dispatch of those loads over the drivers heads. At best, not having a level playing field for dispatched loads is unfair business practices, not to mention the, " If you lease a truck you will get higher priority on the loads dispatched" leasing program. Is this practice used by the trucking company "professional?" Where is the company's responsibility to be "professional?" If not to the motoring public, to all their drivers. In this area, they lack.
When a driver refuses a load, or has a problem with a load, this is what happens and why they sit. Each driver manger has about 100 drivers. When a refusal happens, or the business is closed and the delivery cannot be made, that driver goes to the bottom of the list. That means that all 99 drivers above him are dispatched until he comes to the top again, usually in 2 to 3 days. Along with his name, comes his last problem. He is deemed unreliable, and the driver manger looks for some table scraps to give him, where the load prioirty is not as high or as time sensitive. The paycheck for that week is shot, mama at home gets no money, and the driver wants to quit and go somewhere else to work.
With England, Werner, and Swift, company drivers get the table scraps. All the good loads with long miles go to the people that joined their lease program and leased a truck. The company driver 's are only used for the short, multi-drop loads, that people with a big truck payment and the five insurances they have to maintain financially every week do not want. (Would you want that $800.00 payment staring you in the face every week in this economy?)
With the company's blessing, they use the "company drivers" for those "short hop" deliveries, and hope they quit so they don't have to listen to their complaints. They prostitute the "trainees" coming out of their schools and drive them into the ground, paying them $63.00 per day, with few showers. The trucking company wants their freight to move the fastest and cheapest way it can. There is just something fundamentally wrong with the trainer sleeping, and getting the lions share of the wages that that truck is making, with the trainee slaving away at the wheel, making everyone else money but his own family. The trainee should be paid mileage from the start. Any driver who turns a wheel should be paid mileage, period.
The best thing you as a driver can do, or as a driver's signifcant other, is to report them to The Labor Board in your State, and /or, The Labor Board in the State the home terminal for that company is in. Also, the Attorney General's Office in the home state of the main terminal, for those of you who are owed money. It could be anything from a paycheck, to a shortage or overcharge from a lease, or any other kind of financial dispute. Yes, you are an employee. But you are a consumer as well. Let's face it. Until we band together, (something we are notorious for not doing), and sit down and plunk away at these keys, it will never change, and more people will get sucked in to these "unfair business practices." If you are a driver making a living, get your significant other to sit and plunk. I'm sure her story, as being the one trying to pay all those bills and feed the kids with that reduced paycheck at the end of the week, can relay how it really is. I was going to go to Werner, now I'm not. Thank you for your input. This is really a sad testament to what this industry has become. Shameful.



Videos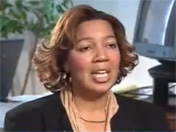 Latest Groups
Today's Mess-Up Photo