Comments

Sort by: Date | Rating

Webbank/ bml
9690 Deereco Rd
Timonium, MD 21093
This bank or what ever it is, inquired about my credit. I have never heard or applied for any credit associated with this establishment. People beware of these people. I will do my best to stop these kind of unnecessary inquiries.

They were an inquiry on my credit report and I know I didn't do anything to trigger this inquiry because I am a finance officer and credit is part of my job! I will report them to the very people that license them.

Like many others on this site, I too received a letter in the mail from WEBBANK/bml indicating that I had opened an account with them in connection with a purchase at a store I have never shopped at. Subsequently, a credit inquiry from WEBBANK/bml showed up on my reports from all three credit unions. After filing a complaint with EQUIFAX, I was finally able to obtain a working number for WEBBANK/bml -- 1-866-528-3733. I just spoke with someone there this afternoon. PLEASE CALL THEM AND TELL THEM TO SHUT DOWN YOUR ACCOUNT AND MAKE SURE THEY KNOW IT WAS OPENED UNDER FRAUDULENT CIRCUMSTANCES. I also filed a report with the Federal Trade Commission's (FTC) Bureau of Consumer Protection about WEBBANK/bml. They have an easy to use complaint form on their website here -- https://www.ftccomplaintassistant.gov/ PLEASE ALSO FILL OUT THE COMPLAINT AND LET THEM KNOW THAT WEBBANK/BML IS MAKING FRAUDULENT INQUIRIES TO YOUR CREDIT REPORT. IF WE ALL CALL WEBBANK/BML AND SEND IN COMPLAINTS TO THE FTC, WE MIGHT HAVE A CHANCE AT EXPOSING THIS FRAUD AND PREVENTING IT FROM HAPPENING TO OTHERS! Thanks!

I just received a letter today from WebBank c/o Bill Me Later, Inc., P.O. Box 5018, Timonium, MD 21094, and it stated that I had applied for credit in connection with a purchase at Overstock - 6M, which did not make any sense, because I know I did not apply for credit and do not even shop Overstock.com. I shopped there once in 2004, and that was it. It showed a denial, but my credit score was less than it was before, and showed Equifax as the consumer reporting company. This inquiry is fraudulent and is causing my credit score to go lower. If I inform Equifax, hopefully they will know that I did not apply myself, and will undue any negative work that has been done, but I don't know. I will complete the form with the FTC and see if that helps.

Hello Dawn48, We apologize for any inconvenience caused and would advise you to contact BIll Me Later directly. They should be able to look into your account further for you. Thank you!

i have a n inquiry by webbank/bml and do not know why. i tried to dispute it on my credit report but quifax is saying its valid... i do not know who this is nor why they did an iquiry. i called the number provided on my dispute form to contact webbank directly and no surprise... ITS AN INVALID NUMBER AND NOT WORKING!!!. so i have dont some searching on the internet and got 2 numbers to call and attempt to see why they inquiried my credit

WEBBANK/bml -- 1-866-528-3733. Equifax shows that this bank did a "hard" check of my credit report. The phone number shown on this page is very hard to find. I call and they said they their partner "Bill me Later" and/or one of its many partners made the request. They could not say who, and could not or would not provide any proof. The only recourse is to write or fax to "Bill me later", provide you name DOB, SSN ...(7 items) plus a description of the problem. Then maybe, just maybe, the hard hit would be removed. No guarantees. Of course that would be up to Equifax. Maddening!

Maddening! Agencies that can do harm to your credit report show be held responsible for their actions. There appears to be little if any oversight.

I myself Paula McMillion did not ask for a increase of credit from this Web Bank and I would like for you to take this off my credit report I dont appreciate this letter coming in my mail saying that I have ask for a line of credit so take this off my credit this is with my Bill Me Later account with ebay. Thanks Paula McMillion paulamcmillion@yahoo.com

I regret applying and getting approved for a Bill Me Later account. I have been using PayPal for years; transferring, paying and receiving money, and making purchases every month with no problem at all. My transactions were detailed and in plain sight, easy to read, etc.

PayPal kept showing this advertisement asking me to apply for Bill Me Later. I finally did. It has been a nightmare since then. The moment I choose to use bill me later, the money would come out of my PayPal account and my bill me later account...both, then credited back to my PayPal account later, on the same transaction, but yet, no single transaction of it. You would have to click the plus sign next to the purchase to see the info. It is too crooked. Too misleading and completely unnecessary.

When dealing with Bill Me Later's service on the phone, they have been nothing but total idiots; obviously with no skills at all.

They need to be shut down. Their business is crooked to say the least. I was given a measly $1250 limit when opening the account last month. I used nearly $1100 and paid it off right away. The spending/usage experience with extremely unpleasant from the beginning. This company is a SCAM!

Worst yet was when they put a freeze on my account and never bothered contacting me. I noticed it when logging into PayPal and saw my current balance was $82.50, but available credit was $0.00. I called them to inquire and as usual, ended up dealing with an idiot! I told the idiot to close my account right away. I paid the balance right away and demanded they close it.

What an awful company. I hope to God they go bankrupt!

Was alerted by my credit monitoring service that a credit check from Equifax had been requested by CCB/BML. Ignorant of these folks and why they should be asking for credit history, I now reckon the inquiry was driven by a recent sign-up with PayPal. Judging by the comments that preceded me, there is a general unhappiness with this company. A call to Equifax was not helpful either. I don't like it, but don't know what to do about it either.

I was alerted by equifax that a credit check had been performed by CCB/BML. I called equifax and they said it was a bill me later request for credit that i had made on paypal. I had made no such request of paypal (which I use frequently). I told equifax that and they said 'so sorry, call the company. we can't help.' I then received a letter from "bill me later" saying I had been turned down for their "bill me later" scheme. No reason given. Then, using paypal again to pay for an on-line purchase, I realized that during a check out process I must have inadvertantly accepted the PAYPAL CHECK OUT PROCESS TO REQUEST this bill me later scam. I wrote and complained to pay pal and they sent me this auto reply: Thanks for your email. We wanted to share some information with you that you might find helpful. If you need more information, reply to this email and we'll be happy to help.

What is unauthorized account access?
How do I report unauthorized account access to my PayPal account?
How do I report unauthorized account access to my Bill Me Later® account?
Need more information?

1. What is unauthorized account access?
Unauthorized account access is access by a third party without your permission. In most cases, that third party will make transactions from your PayPal account without your permission.

2. How do I report unauthorized account access to my PayPal account?
Please contact us as soon as possible if you suspect that someone has made an unauthorized transaction using your PayPal account. Upon completion of our investigation, you are 100% protected against payments we confirm are unauthorized.

Here's how to report an unauthorized transaction on your PayPal account:
Log in to your PayPal account.
Click Resolution Center.
Click Dispute a Transaction.
Select the transaction you want to dispute, and then click Continue.
Select I want to report a transaction that I didn't authorize.
Click Continue.
Follow the instructions to finish opening your dispute.
If you can't log in to your PayPal account, here's how to report an unauthorized transaction:
Go to www.paypal.com.
Click Security near the bottom of the page.
Click Start unauthorized transaction claim.
Click Continue under "Unable to log in?"
Click Continue.
Fill out the form, click Preview, and then click Submit.
We review this information carefully. We can usually let you know the results of our review within 10 business days.

3. How do I report unauthorized account access to my Bill Me Later account?
If your Bill Me Later account was accessed by a third party and you find there are transactions that you don't recognize, please notify Bill Me Later directly 1-866-528-3733 (toll-free), from 7:00 AM to midnight ET, 7 days a week.

4. Need more information?
If you have question specific to your PayPal account or a Bill Me Later transaction through PayPal, reply to this email with as many details as possible and we'll get back to you as soon as we can.

If you have a Bill Me Later question, please contact Bill Me Later directly at 1-866-528-3733 (toll-free), from 7:00 AM to midnight ET, 7 days a week.
Thanks for being a valued customer.

Yours Sincerely,
PayPal
------------------------------------------------------------
So, Equifax won't help, Paypal won't help and then after I called Bill me Later, they said "well you made the mistake".

Previous people have stated that Bill Me Later is a scam company and I say so is Paypal. Paypal put this garbage on their site for profit. I wonder when someone from the consumer protection agency will do something about this scamming operation????

The Bill me later, is if you applied for with Wal-Mart or any other that offers the BML. If you didn't apply, you should investigate. Hope that helps.

I've been using the Bill Me Later account from PayPal for a couple years now... They're most definitely NOT a scam... They're a legitimate line of credit offered on many online retail shopping carts... If you select "Bill me later" at checkout, it automatically will apply for a Bill Me Later account... I think many people confuse "Bill Me Later" as an option, like "yes, bill me later please" thinking they'll mail you a bill for the purchase, instead of realizing its a payment method utilizing a "Bill Me Later" branded line of credit. Perhaps the merchants using the "Bill Me Later" payment method should label it more clearly as "Use your 'Bill Me Later (TM) line of credit" so people aren't confused, but otherwise, its completely legit.



Videos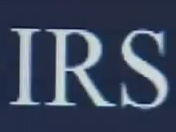 Latest Groups
Today's Mess-Up Photo