United Health Care Insurance, Holly, Michigan Complaints & Reviews - Non-payment of claims

United Health Care Insurance Contacts & Informations

United Health Care Insurance

Non-payment of claims

Complaint Rating:

Contact information:


Holly

,

Michigan




United States




United Health Care is by far the worst health insurance company in the United States. It is by far the WORST Company I have ever tried to deal with. Just recently I had to have an MRI. My plan states that I have a 90% coinsurance. So when I received the bill I thought that it was a mistake that they only covered the procedure at 80%. You may think that's not so important, but for an MRI that was over $200.oo dollars extra out of my pocket. I called them and found out that they would have covered the procedure at 90% if I had obtained the procedure at another felicity. But since my doctors office had the machine on site and there deal with United Health Care was different. That was all the coverage I was going to get. My problem here is that my deal with United Health Care was for 90% coverage and that is what I pay for each month out of my pay check. Now I have to be an expert not only at my own deal with these people but the deals of every medical felicity I have anything done at. How could a person possibly win at this game?

My plan states that Preventive care is covered at 100%. So naive person that I am, I went to my Gynecologist and had my yearly pap and mamo. This being the first preventive care I have done this year, I assumed it would be cover at 100%. Well guess what. They paid $91.00 dollars and billed me for $571.00 dollars. There explanation is that I have exceeded by plan yearly maximum for preventive care. These people just all should burn in hell. They are definitely scam artists and I am stuck with them for the remainder of the year. Is there anything I can do about it? Please help.

Comments
United States
Health & Life Insurance

More United Health Care Insurance complaints






Comments

Sort by: Date | Rating

Quite honestly, you don't understand your plan. It's not their fault you don't understand the limitations of your policy. They are not scam artists, you just didn't read your plan materials properly.

Why not call Obama? I hear he's all into demonizing insurance companies too.

Quite honestly, your an idiot. I have had no preventive care at all this year and they are attempting to get out of paying my claim because I have max my benefits for the year? I think you are the one that doesn't understand. If you do some searching you will find the United Healthcare is currently paying off a law suite for this very behavior. Denying claims and lying to there members to keep from paying. Quite honestly, you are the one that doesn't understand, when I have it in writing that my co-insurance is 90% and they pay only 80%. This is hard to misinterpret.

I look very much forward to Obama's reform because this country does need it. I think that your problem is that you work for one of these companies and are having trouble sleeping at night for the way they train you to treat your fellow human beings and you want to justify your behavior.

I was a nursing assistant for 20 years, and United Healthcare was notorious among the patients... you might as well be asked to dragged across the street and given a cup with some pencils in it to cover your healthcare bill. In a recent survey of healthcare executives (really smart people that run hospitals and such) United Healthcare had a 91% unfavorable rating, the very worst of all the insurance providers presented. But guess what??? In 2006, it received a 'Reader's Choice' award in Business Insurance magazine, an insurance industry rag. I would refuse to be insulted by signing on the bottom line for this company.

UHC is the worst.
I have 2500 in Hearing Care, they told me they had no network provider in my area, I saw someone outside the network.

Now they say they do have providers.

My coverage states that I have $2500 in hearing benefits, they sent me a letter highlighting the coverage and said that I have no coverage.

My insurance broker insists I am covered, yet I have no letter and no payment.

I am going to hire a 'Bad Faith' attorney - and go after them.

If everyone did that, they would hear it in their fat pocketbook.

This goes on, last Feb they sent our company a list of our benefits. They started denying all sorts of claims. Now they say they sent the wrong benefits sheet. (7 months later) and want to recalculate benefits received by our group.

I dont think you can find a worse policy.

Does anyone out there know why Rose State College is involved with this company? Suddenly we ( retired group of teachers) have found ourselves committed as a group without much advance notice, automatically. This scares me but how do we fight it?

United Healthcare is not a reputable company in the way they sell their policies or process their claims. Their customer service (??) reps are rude and uninformed. If persons have a choice, they should not choose United Healthcare.

I have United health care. One two medications they now all of a sudden won't cover. What do they do? Talk about what a great RX benefit they have then just not cover most of what you need? Or only cover the cheap RXs?

BTW If you see someone who disagrees with a negative comment about the company, and especially if they have detailed knowledge about the subject, be immediately suspect. United Health Care probably uses standard social media monitoring practices. They probably have a call center. These people instead of taking calls would be getting alerts. They would be alerted anytime someone types United Health Care into a blog or new page etc. So then they go out and use counter tactics to improve how the "Internet" feels about the company. They will most times come in as anonymous and counter the claim. Sometimes not very professionally in my opinion. They will actually run reports on what the over all tone of the "Internet" is about their company. They use dictionaries of negative words and positive words. So "United Health care is a great company" would be one favorable comment counted towards them because of the word great. Alternately if you said 'United Health Care Sucks" it would count against them because of the word sucks. I purposely put the alternate in this comment so as not to give them credit or negative just by posting this comment. They are now even in the reports. I think most people realize there are company employees that argue on these blogs. I thought it was important to note however, on what a wide scale this is. These call centers may have 100's of people that do just this all day. Ron iChores iPad Jon.



Videos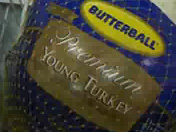 Latest Groups
Today's Mess-Up Photo