Ulta, San Antonio, Texas Complaints & Reviews - Customer Service

Ulta.com Contacts & Informations

Ulta

Customer Service

Complaint Rating:

I went to the Ulta store to return some merchandise, however, the credit card that was used at the time of purchase was stolen. I had my receipt. The General Manager, Mary Perez told me I had to provide a credit card statement to "prove" my credit card was changed to a new number. Thanks to internet on my cellphone, I was able to pull up my statement online. But, that wasn't enough, she told me I had to call Discover to have the verify that my card was stolen. Highly annoyed at this point, I called discover. While I was on the phone with discover, the general manger was hold a conversation with another customer discussing MY situation. How professional! The other customer was making rude comments saying "I used to work in customer service, so I know how having "these types" of customers are hard to deal with." The the GM said to the customer "I have to deal with these types of customers everyday." WTF! How dare you talk about me infront of my face. So finally, discover verified that I had a new card number and tha my Discover credit card was indeed stolen. But that wasn't enough, she offered to give me store credit! As if I am ever going to shop there again! I told her NO to the store credit and confirmed my right to get my money back with my receipt. I left out of the store highly upset, then here comes this unprofessional General Manager, Mary Perez, yelling out of the door, saying "you are not welcome back into the store!" Long story short, I almost slapped the **** out of her. I tried to contact guest services, waited over an hour on the phone before I hung up. Sent numerous e-mails, no reply, and I even tried to contact the District manager Claudia Daniels. I will get my $105.00 back for my return even if I have to go to small claims court. Ulta has horrible customer service and a high lack of professionalism.

Comments
United States
Cosmetics





Comments

Sort by: Date | Rating

I visited Ulta store while visting Plymouth Ma.
I had never been to an Ulta before, and my sister wanted to go. While waiting in line to pay (for a longer time than we should have) a women named Carol, was being very rude to a customer in line ahead of us. Not only was she rude to the customer, she was just as rude to the young lady ringing out the customers.
When we got to the register I asked the young lady who this Carol was, and she told us that she was the manager of the store.
Well if this is the kind of manger that ULTA feels they need to run their stores, I will NOT be back to ANY Ulta again, nor will my sister and the many friends we are going to tell.

I totally agree with you. Ulta for me has been by far the worst place to shop at. I have neither heard nor experience this kind of extreme un-professionalism from any company and its employees. I had a similar kind of situation where I had used my points on a purchase and paid for that purchase through my credit card. Well when I went to return it, the manager on duty (her name was Myra) told me that because I used points, she will not return my money back on my credit card. Instead she issued me a merchandise credit for the entire amount. When I called their customer service toll-free number, they told me that the policy is to return a customer their money in the form of their original payment and the points back to their account. So I went back to the store and the same manager was there who had an extremely unprofessional attitude towards me. There was no apology let alone any courtesy. She did not even talk to me. When I tried to explain her, she cut me off by saying she knows what to do...how rude? She was constantly rolling eyes on me and looking at other co-workers with a sarcastic smile as if telling them that she is dealing with an idiot. In the midst of the situation, she accused me of stealing a 0.99 cents hand cream that was my very own purchase and I even had a receipt to prove that. Then she finally told me that she wont do my return and I'll have to come back to talk to the store manager. At that point, I left my hand cream at the counter because I did not want to create a fuss about a 0.99 cents item and decided to just talk to the store manager in hopes of getting it resolved. I indicated to Myra that I'd need to talk to corporate regarding this. The answer I got, "Oh they already know, what else can you do about it, huh?"

Next morning I called the General Manager (Jennifer Richards) who completely ignored my concerns and started defending her employee almost immediately. Jennifer was not in the store when Myra portrayed such an act of un-professionalism and was completely oblivious to the actual situation but she decided to defend Myra and didn't even bother to listen let alone trying to resolve. At the end, Jennifer the general manager told me to contact whoever I want and hung up on me. I am sensing a great deal of boldness in attitudes of these women who represent themselves as managers of Ulta. There is no consideration or care about the company's reputation on their part. It seems that they have been completely convinced that no matter how they behave with a customer, nothing is going to happen to them and there won't be any corrective action taken. And they don't even hesitate from accusing customers or challenging them for going to the next level up the chain. The store manager doesn't even bother to listen to a customer and when I asked Jennifer for a number to the District manager, I was denied. As of now, I am extremely disappointed in Ulta, its representatives and its managers. I plan never to shop at this store. I might as well start shopping at a close alternative, Sephora.

I went into Ulta Macon Ga. today, Oct 3 and when I entered the store 3 associates were standing at the front and neither of them spoke, in fact I did not get spoken to for the 1st 20 min I was in the store although I encountered all three of those asso while browsing. This Ulta is never stocked always out of products, not spacious and to be honest I have never ever had good customer service there, I can pretty much expect the girls to be rude, although I have shopped there a gazillon times, today is the 1st time I have ever gotten free samples in my bag and I only got $10 worth of stuff, I think the associates may also do a bit of discriminating as well.



Share with Others
Recently Discussed Complaints
Worst rating
Subjects of Wide Speculation
Stay Away
Latest Questions
Videos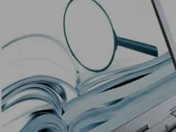 More Videos
Latest Groups
Today's Mess-Up Photo