The Mutual Fund Store Complaints & Reviews - Skull Duggery

The Mutual Fund Store Contacts & Informations

The Mutual Fund Store

Skull Duggery

Complaint Rating:

I must take exception and voice my opinion of what I hear from this radio program. All they ever say is the market is going to go up and you need to be fully invested in stock and bond mutual funds. The voice tells you they will find the best mutual funds for you. But I am here to tell you, the market is for trading only. No one is going to make money by owning mutual funds unless they trade and time the market. You ABSOLUTELY must not be in these funds when the market is moving sideways or is heading lower. They say you "get to be a long term investor." What does that mean? Ask the people who have been holding mutual funds for the last 15 years? It has not gotten them anywhere. They have measily long term returns when you factor in fees and taxes. Yet they have taken insane risk. They have seen their funds go up ridiculously (1998-2000). Then seen dramatic crash (late 2000-2002), then it goes back up dramatically (2003-2008), then another dramatic crash (2008-2009), then it goes back up (2009-2011). But when all is said and done it had produced virtually nothing for long term investor. You may think when these funds go up, it is good for you. BUT do not be fooled. You will think yourself richer than you really are and you will take stupid risks and a great deal of your income on things you do not need due to false sense of wealth. Then market will crash on you again when you do not expect it and you will be financially destroyed. This has been the pattern in this country since the 1920's and it is not changing anytime soon. You must not listen to people who tell you this stock market is for long term investors. You must wise up and realize you will only profit by the trade. IF you let them convince you otherwise, they will milk your savings of fees that you don't even realize until it's too late. You must not fall for the pitch of these salesman who try to convince you they have your interest at heart. They do not. They only want your fees, that is it, and they don't care what they have to say to get them.

Comments
United States
Savings & Investments





Comments

Sort by: Date | Rating

So I am coming back to this website now. Just about 30 days ago, I said to avoid being in Mutual Funds that Adam Bold and the Mutual Fund Store recommend when the market is going down. The reason for this is that this company looks for funds that have HAD periods of high returns in the PAST. I believe they do this because they are selling the idea that they can find funds that seem to produce high returns consistently, and they need to show this to people on their proposals.
The fact of the matter is that they use funds that are much higher risk than the majority of the funds available. So when things go down, their funds get crushed badly. Look at CGMFX, down 21%. MXXIX down 20%. WTSLX down 22%, just in the last 30 days. These are returns that will destroy your portfolio and will destroy your ability to even be an investor. I believe this company and the way they mislead people about return and risk are very dangerous. Adam Bold says a lot of other investment advisors are bad. He badmouths many other funds and investment strategies. But ultimately, I think he is the one who is one of the worst. I suggest you avoid this company.

These folks are bad apples ... they have limited ideas and depend upon people's "faith" in their investment insights, which are little more than retrospective performance with little forward thinking.
Run, do not walk from the Mutual Fund Store! I lost 18% minimum total value on six figures over 4 years, while my own stock investments I manage gained 12% year on year for the period ... beware the lure of skilled managers of managers!! They do not exist - they are "skimmers" of fees only!!

After reading previous posts - I would blame the markets on losses rather than the advisor. With that said... I am not a huge proponent of The Mutual Fund Store program and concept.
I appreciate the marketing scheme that Bold has come up with. He is filling a niche that most large investment company Advisors don't want to deal with, and that's the $25k- 50k+ investor. The Mutual Fund Store is essentially a franchise, whereby Adam Bold buys local radio time to do his 1/2 hour weekly show - then they purchase commercial time during the week to drive people to their radio show, and eventually their stores. A local rep buys the franchise, and benefits from the pipeline of smaller investors that the radio show creates.
The MFS concept works on a set system, and they use essentially the same platform for all investors. The Reps (advisors) aren't even licensed to sell individual securities (stocks), nor can they sell individual bonds. They are locked into funds that are recommended by Bold and his crew. They create portfolios with a mix of funds - charge a fee to 'manage the funds' and they generally don't talk too much about the fact that each fund has internal expenses. Unless the investor is very savvy, they don't know to ask about expense ratios, which will give them ability to actually compare fees fairly.
They generally trade through Schwab.
All-in-all, they run everyone through a program, without much customization. This keeps it simple and easy to manage for the advisor, but not always in the best interest of the client. TMFS isn't 'bad' so-to-speak, so if you're just starting out as an investor, you will probably be fine with them. If I had any wealth -whether in the markets or elsewhere- and if I needed any real financial planning risk management, etc - I would find a better-equipped, more experienced advisory firm.



Videos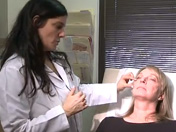 Latest Groups
Today's Mess-Up Photo