The Cash Store Complaints & Reviews - Fraud and cheating

The Cash Store Contacts & Informations

The Cash Store

Fraud and cheating

Complaint Rating:

Contact information:
The Cash Store


United States


cashstore.ca


About four months ago, my husband took out a loan through the cash store in sun prairie wisconsin. We were in the middle of a bathroom remodel that went over budget and were expecting a large check payment from someone in July, so we decided to borrow the money to finish our bathroom until then.

Upon going to the store, they offered us this great deal where you can extend your loan for 12 weeks and just make bi-weekly finance charge payments. We signed up for it and proceeded to make the payments every two weeks. The woman running the store was very nice and called us a few days prior to each payment and asked if we were coming with cash or wanted it withdrawn from our checking. We opted to have the money withdrawn every two weeks. As planned, in July we received our big check we were expecting and called and asked for a payoff amount. We proceeded to pay off the loan in full. We were given a receipt stating the payoff amount, payment made, and new balance. In big letters at the top, it said 'PAYMENT IN FULL'. The woman at the store also put a big red stamp on it saying 'PAID'. We went on our merry way and thought it was settled. We had no further contact with the cash store. Then, two months later, we receive a call saying we owe money still. My husband said he had the receipt and proceeded to fax it to the store. He then called the store to make sure it came through and was told everything was then covered. Less than a week later, we receive a collection statement from them. We proceed to call them and talked to several different people at their 'corporate' office. Each person told us a different story.

The first one said, we faxed the receipt and that there had been a computer error and the collection notice was sent out prior to us faxing the receipt and we could disregard it that it was taken care of. We asked for a letter stating that it was clear and we could disregard the collection notice. We were then told to call the store itself to get that. upon calling the store, the lady was very rude and told me that we were given that receipt by error and should never have received it and we still owe money.

We then placed another call to the corporate office where we were spoke to the supervisor who was also very rude and told us that we had to send her ALL of our bank statements. She said that there had been a returned payment and we still owe money. I told her what my statements showed that they had tried to take out two payments at once and upon calling the store, the woman at the store reversed the payment and credited it back to us. She still demanded the bank statements, which even my bank manager told me was not wise to send due to lots of personal info being on it.

I then called the store again and asked 4 times for the exact payment dates of all payments they had on record. I called my bank and asked if any payments had been returned. NONE! the only payment that was returned was the one that the cash store clerk authorized because she took out two payments at once. The lady in the store says that the one payment that was supposed to be returned was done on a date two weeks before i paid the loan off. the corporate office claims that it wasn't sent back to them as 'not being withdrawn' until the middle of august, how convenient that that was after i paid the loan off. My bank confirms that no payment were returned in August. I went to the cash store and asked for all paperwork they had on file, specifically the paper stating when the one payment was returned to me. they refused to give it to me.

I called corporate one last time. the woman would not even listen to me! She was extremely rude and accused me of stealing said money from them. she said then said there was no payment returned in august (after she told me there was in a previous phone call). She says that my receipt is not valid. I thought that the receipt was to show that the loan was paid off, but apparently not! she says that there was an error in the computer system on their end and it took them this long to discover it and that i still owe money. also, the girl that worked there when we took out the loan and paid it off no longer works there. apparently she was fired... wonder what for? So, my guess is that she screwed up and now i am being punished for it. they refuse to help me. i was told that they have been dealing with this all day and are tired of dealing with me and they threatened to turn me into a third party collection agency if i don't pay them. they won't accept a statement from my bank in regards to the payments and still demand bank statements which as i said before my bank advised me against giving out. i am now reporting them to the consumer protection agency and thinking about getting a lawyer. not sure what else i can do because they basically admit they screwed up but don't care and are coming after me for it anyway. my advice to anyone thinking about borrow money from them is DON'T. First of all you are only putting yourself further in the hole and they will screw you over any way they can. I'm proof that even having a receipt for it doesn't mean anything to them!

Comments
United States
Loans

More The Cash Store complaints






Comments

Sort by: Date | Rating

I definitely know what you mean.
The most rudest company you could EVER imagine.
I worked there once, dont ever waste your time with them, and make
sure all the people you know knows they are the worst company in the world.

Michellemybelle, you have no clue what company you're talking about if you live in Canada. This is about a chain in America.

This seems rather unlikely seeing as store employees cannot reverse payments whatsoever at the Cash Store. Also, on another note, I don't believe it's possible to set up interest payments to be taken out from your checking account. Either way, it's a moot point. In regards to your information once you sign over and agree to the terms of service and privacy disclosure, you cannot have your information returned. You can, however, find out what is on file. The reason they must keep your information is because the government does regular audits and there must be proof of an account.

Cash Store Yukon just did the same thing to me. I received a receipt PAID IN FULL then was told that I stilled owed them. I am a senior and forced to use these people to manage my household budget every month because the governments both Territorial and Federal consider my tiny pensions as too much income a month even though my annual income is far below the latest poverty line. Next month I will have to turn over all my pension income to pay them off and will have to borrow from them again to pay my expenses for September. A mistake on their part is costing me too much.

Jill Walton

If you went to a Cash Store in Texas you were dealing with a US company, yet the URL you posted is for a Canadian company. They are not the same company. So by complaining about one but pointing at the other are you not committing slander?

I work for a payday loan company (not Cash Store) and I agree that nobody but you or your bank can reverse payments on your personal bank account. Unless you mean the girl reversed the payments in her own system at the store.

It is possible to have payments withdrawn from your account. We send the bank your account number and they do it on the specified day.

My advice would be once you're done with a payday loan provider, put 'stop payments' on all future debits on your bank account from that institution. Otherwise they can at any time debit your account.

I'm a young professional with perfect credit and a job that pays 40+ yearly, I normally use money mart and regret even wanting to experience this Cash Store... I have never bounced a check in my life but these guys at the cash store treated me like a criminal. After telling the women behind the desk enough is enough I dont want to use your services she got very mad and rude, I stayed calm and kinda laughed at her response. When I took all the photo copies of my SIN, Health card, Birth Cert etc and my application she said it belonged to her and she would call the police if I didnt give it back. I told her to then this other employee called me an idiot, I laughed at him to and told him I was more mature then that and walked out giving them a thombs up ( me: 22, him: 45+ ) .. What a joke of a company, these employees are obviously very under educated... Ill stick with Money Mart Thank you...

I hate this company they have lousy slow incompetant employees who will nickel and dime you to death. In Canada the law says you cannot charge more than $23 per hundred in a loan. However they find ways to charge you service fees monthly charges, card fees, everything they can think of.
Its a horrible rip off business with terrible practices.

CASH STORE cin the TX charges up to 600% interest. I borrowed $2000.00 and paid about 5000.00 back by paying it off early. DO DO IT. It is not the employees fault, it is thier job. Do not put your self in the position of getting raped by this unregulated money scam. It is set up to keep you in debt and it cost you dearly.

The Cash Store in Canada (www.cashstore.ca) is the WORST payday 'lender' I have ever experienced. They assumed that I wanted 'balance protection' on top of the 23% payday loan. When I read the agreement she was getting me to sign, I noticed this extra surcharge and said NO. So they redrafted the agreement to the standard 23%. The fact that they are called The Cash Store is a JOKE. They do NOT offer CASH. They have NO CASH in their stores. You must take your advance by cheque, their Debit Card, or their MasterCard. Both of their cards have high fees. I opted for the cheque. When I did so, the manager verbally asked me if my bank account does holds. I said no, I have been a premium chequing account holder at my bank for years with NO holds, not even on ATM deposits. When I went to deposit the cheque at my bank that day IN PERSON, they accepted it but called me about 10 minutes later to remind me that cheques from the Cash Store are subject to a 5 day business hold. Therefore, NONE of the money was available for me to pay the bills I needed the loan for. When I called my bank back the next morning, the cheque was already sent out to the cheque processing center, so I couldn't get it back. NOWHERE in the agreement does it say that their cheques are subject to hold. When I called 'The Cash Store' manager back at 9AM the following morning, she said that it's not a problem for other customers and it must be something with my account. I politely told her that was a lie, as the day before I had deposited a cheque from my boss to the same branch in person and the funds were instantly available. i also informed her how in 5 years I have never once had a cheque held at my bank, and that the teller specifically told me the reason the cheque was being held was because it was from 'The Cash Store'. I had to call my father and ask him to deposit an emergency loan into my account so that I could go and CANCEL this loan as is protected in the contract up to the close of the following business day. So just to recap how fucking crazy this is, I have to PAYBACK the original loan amount to cancel the agreement, while I wait a week for the funds to actually clear into my account. This is the most deceptive, fraudulent business practice I have ever experienced in the world of payday lenders. If you are in Canada, go to a 'reputable' payday lender. My favorites are CashMoney (www.cashmoney.ca) & MoneyMart (www.moneymart.ca), and MoneyTree (moneytreeinc.ca) is ok as well although MoneyTree will only lend smaller amounts for the first few loans until you prove yourself. CashMoney does a flat rate of 20% per hundred, and are the friendliest operation I have encountered. MoneyMart is 18% if you pay it back on the due date, otherwise it's 23%. MoneyTree is the same 18% & 23%. the biggest bonus, is they all give you COLD HARD CA$H. AVOID 'the Cash Store' at ALL COSTS. I also informed the manager that since the payday legal agreement says in section 'B' that 'you will receive $XXX on MM/DD/YY' constitutes fraud and renders the agreement null & void since I did not receive the funds on the date promised in the agreement. Again the manager tried to come up with every excuse like, it's your first time depositing one of your cheques, or maybe your account holds cheques, and any other lies she could think of. She is a friendly enough girl but working for the dirtiest of the dirty. FUCKING SHAMEFUL!

I wanted to add further to my comments from yesterday.

If you are thinking about using a payday lender, please avoid it at all costs. 18 or 23% doesn't sound like much but let me break it down to you in a different way so you understand how BAD it really is.

If your net take-home paycheck is $1250, most payday lenders will offer you up to about $650
The cost of this loan at 2 weeks at 23% would be $149.50 so the grand total to be repaid would be $799.50

Imagine if your boss came to you and said: "Effective immediately I am arbitrarily cutting your take-home pay by 12% for the rest of your life." That is $1250 - $149.50 = 11.96%

That is what any of these payday companies are doing, you are ACCEPTING a continual cycle of a permanent wage decrease, because let's be honest, from what I've seen, once somebody starts they re-loan every payday.

So if you are in this cycle or you are in a bind, I need you to think outside of the box. Can you go without essentials for awhile to break the cycle. Can you call up a relative and beg them to loan you the money personally to pay the payday loans off and break the cycle.

Do WHATEVER it takes to BREAK THE CYCLE. These are EVIL EVIL corporations that are DESIGNED to keep you ENSLAVED while making them obscene profits.

Did you know that under the Criminal Code of Canada, section 347 makes it a criminal offence to charge more than 60% interest per annum. This is called USURY.

Take a look at your payday loan documents and see what these companies are charging. For example, a 2-week payday loan of $640 @ 23% interest on the balance has an effective PER ANNUM rate (APR) of 559.67%!!!

The government made some changes to the industry but basically allows these corporations to continue their illegal loan-shark operations because there are not other financial institutions willing to step in and provide the higher risk short-term loan options that people really need.

So wake up! Take a deep breath, forgive yourself for allowing yourself into this cycle, and make a plan to escape.

I broke down and begged my senior father to loan me the money, at first he was hesitant but when I explained the amounts of interest these companies had me on the hook for he wired me the money right away.

Another important FACT to be aware of. In Canada, after you sign the loan contract for a payday lender, you have THE LEGAL RIGHT until the close of business the following day to CANCEL the loan at NO COST. I went and cancelled loans at 3 payday lenders yesterday. All 3 of them did it, but required assistance from the supervisor because they didn't know how to do it. 2 of the clerks had never cancelled one before and didn't know it was an option! 1 of them confided that in several years at her business, she had only rescinded 2 contracts!

@YourMomKnowsBest First of all, I highly doubt you're a mother, as your scathing, toxic, and judgemental replies on this site clearly show you are a total bitch. (Yes I read all 200 of your RIDICULOUS replies denying every person on here - Who the f*** do you think you are?)

My father actually cares about what is best for me, that is what a parent does. Unlike your FAKE name of MotherKnowsBest. You dont know SHIT! He has forgiven me for making a mistake. It doesnt make one STUPID to sign for a payday loan when you need to eat food and you have no other options. It does make you stupid to continue the cycle without trying to find a way out.

If you read my second response on here, I am clearly illustrating the real cost of these loans, and challenging people who are stuck in them to find a way out.

Obviously you have never been down on your luck or so far down without any credit or assets established to survive. I would like to say I hope you never do, but after reading your responses I think you have some very difficult karmic lessons in your future.

The last thing we need on here is some nasty cow insulting people who are already struggling.



Videos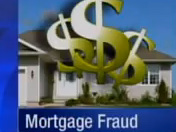 Latest Groups
Today's Mess-Up Photo