Share with Others
Recently Discussed Complaints
Consumer Tips & Tricks
Latest News & Stories
Latest Questions
Synapse Connect Inc, Texas Complaints & Reviews - cancellation

Synapse Connect Inc Contacts & Informations

Synapse Connect Inc

cancellation

Complaint Rating:

I can not believe that they just renew your subscription and when you call to cancel you get this fricking automated system that gives you no way of talking to a real person! I even had to call this other 1800 number that was basically the same thing but when they claim they're going to credit your acct back in 1 to 2 business days they come on with this other offer for some fricking free product and more weeks/additional subscriptions that you just don't want. IF I would of know this was some scam I would of never of ordered these magazines but I had gotten the offer through one of the sites I order products from online. I sure would like to know how you would actually get ahold of someone to talk to. This is not right that they have not been closed down if indeed they are a scam. I thought there was someone that monitored things like this froming happening after the first time!!! This is ridiculious!!!

Comments
United States
Magazines & Newspapers





Comments

Sort by: Date | Rating

I have had magazine subscriptions through Synapse Connect and have never had a problem. They tell you that it is a auto renewal when you order. Before the renewal date, they send you a reminder. I have not had another company do that. They just renew your subscription without any reminder. If you do not want the magazine renewed you just call and cancel. If you miss the cancelation date, you can call at anytime and cancel and receive a refund of the remaining subscription. They sometimes make and offer for a lesser amount when you call to cancel. If you do not want the offer, all you have to do is say no. Seems very easy and straight forward to me.

I just canceled my subscription, no problem. You just have to listen & respond accordingly. I've dealt with them many times before, same thing. Listening seems to be a lost art.

I had the same problem as Icebaby69. I DID rec'v a notice from SynapseConnect, Inc. about my magazine renewal including the number to call by a certain date to discontinue. I called the number: 877-340-6783, the day after the cut off date. They said the charge already went through but they could cancel if I called another #: (800) 586-5234. When I called that # they said they could cancell or give me some other deal =15/$21 (Shape mag). I opted for cancel. I rec'd a conf # and was told: "they had cancelled the future term". The day after these calls I had charges for 3/4 magazines appear on my bank account. One of them being "Shape". Two months later I'm still trying to get credited. My next step is to call BizRate who's name shows on the notice I rec'd in the begining. If you're in the same boat as me - keep details notes. Good luck!

Update: I got a live person and hopefully a true credit of my charges - will need to wait and see.
I called TWX Mag # 1-877-813-4977. Then pushed "0" until I could get to customer service. I waited less than a min and got a live person! I noted her name and was very polite. I said I was calling to look into charges to my bank account and that I thought I had cancelled these mag subscriptions. She took my info (name, address) to find me in the system. Asked me questions about what magazines I have been charged for. And she never tried to make me any offers! She confirmed that I had cancelled one (Shape) of the 4 mags, however it was after the the due date(noted on the post card notice). My second mag (Psychology Today) I never saw a new charge for but wanted to confirm it was cancelled. She said I had successfully cancelled that one. Even though I had called that cancellation in the same day as the first mag (Shape). I told her I was still showing a charge for Shape and 2 more. She said she would cancell the other two and I would rec'v the credits in 1-2 billings cycles. That I might cont. to rec'v a mag or two but I wouldn't be billed. Good luck and take notes, names and confirmation #'s!

I don't understand why I have had to cancel my subscription for a third time. I called the automated 1-800-927-9351 number and received a confirmation number, which turns out to mean nothing. I've even moved, they've found me and started sending the magazines to me, again. PLEASE, SynapseConnect, Inc. go into your system and clear my information out FOREVER. DON'T look for me because I don't want to be found nor do I like entities dipping into my funds, after I've told you, NO! Isn't this stealing? Understand, please, NO, O Magazines, by way of SynapseConnect, Inc. for me. You need never to kill another tree, on my behalf, because I've gone, "GREEN".

If you have any problems go to magcustomerservice.com and you can look up your account using the "For Existing Customers" OR, you can call 1-877-813-4977 and push 0 until it transfers to a customer service (the wait was <2 minutes). The other number (1-800-586-5234) I was on hold for approximately 45 minutes and that is when I identified the other number. I spoke with a man (Mr. Michaels) and he was very friendly. Good luck!!

GRADSTUD got it right. It's easy to do on line now. You have to click through a few counteroffers but it works! I buy the $2.00 subs all the time and then just "non-renew" when the postcard comes. I did speak with a rep today and when I was polite so was she. The company depends on folks who forget to non-renew. Amazon is selling auto renewal mags too so this is not just this scam.

This is a scam! I had the same difficulty as Ice Baby. They refuse to cancel my subscriptions and offered me a higher rate with a gift. Well, folks I had to cancel my credit card so they lost access . Imagine, they want to charge me $39.00 for Allure magazine. That would be my "new" renewal rate. What a scam!



Videos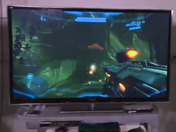 Latest Groups
Today's Mess-Up Photo