Share with Others
Recently Discussed Complaints
Consumer Tips & Tricks
Latest News & Stories
Latest Questions
Steel Town Promotions, Pittsburgh, Pennsylvania Complaints & Reviews - marketing job scam

Steel Town Promotions Contacts & Informations

Steel Town Promotions

marketing job scam

Complaint Rating:

I encountered Steel Town Promotions at a university career fair. They present themselves as a "sports marketing" firm with clients like the Pirates, Wheeling Nailers, and more. I figured it was more of a sales job but opted to leave a resume anyway. I received a phone call a few days later and set up an interview. I sat for about 30 mins waiting for my interview, in which time I saw about 10 other people also waiting to be interview. I would guess they probably spoke to 50 people just that day. I met with a guy and he hype up the entrepreneurial spirit of the job while not going into specifics about just what you'll be doing. I was invited to come back for another interview, where I was basically going to follow around one of the salesmen and see how his job is done.

I arrive for the follow-up dressed in a suit and tie as I was instructed to dress professionally. Three mins in the car, and I realized what we were actually doing:

***We were going door-to-door of businesses and asking the employees if they wanted to purchase Entertainment Books.***

You know, those big coupon books. And we went to every business: hair salons, doctors offices, Target, Denny's, big and small. You know when you see a sign at the front of a business that says "No Solicitations?" That's there for people like us. Also, those signs didn't stop them.

So we were out from 9am until a little after 5pm with a minimal break for lunch. 8 hours. Pay is solely based on commission. The guy I was with sold around 14 books, and at $5/book, he made $70. $70 in 8 hours. I don't know about you, but I didn't get a university degree to make less than $9 an hour. Imagine if it rains. Or if you get sick for a while. Or if you get assigned a bad area (or even a dangerous one). You make absolutely nothing. Also, any mileage or tolls you spend aren't reimbursed. They talk about how you can write it off on your income taxes, but I'd rather be reimbursed.

The managers are going to talk your ear off about how they're really looking for managers and executives but use the sales position as a weeding out process. Considering the amount of lying I saw in the field (oh I didn't see the "no solicitation" sign, everyone in town has been buying these books today, I only have 2 books left, etc) I would not be surprised if this was not entirely true. The managers make $1 from each item you sell in the field, so their incentive is to just get as many people out there selling as they can, canvassing as much ground as possible. It sounds like a big pyramid scheme in almost a way. In fact, it is very similar to multilevel marketing, http://en.wikipedia.org/wiki/Multi-level_marketing. They're also going to tell you how they're only selecting a limited number of people for the job, but I saw way more than that during the follow-up day.

To their credit, you do some sports work. Their big selling time is apparently in the spring when they going around trying to sell ticket packages for the Pittsburgh Pirates. Again, door-to-door though.

I would also be dubious of the company with which they share office space and administrative support, Infinite Concepts.

Just a few things to aid in anyone trying to Google and find this info:
Steel Town Promotions (Steeltown Promotions)
http://www.steeltownpromotions.com
1-412-431-0423
scam, review, rating, marketing, public relations, marketing, advertising, promotions, promotional, sales, scheme

Comments
United States
Job & Career





Comments

Sort by: Date | Rating

EDIT:

I just received an email from my university's career services. Career Services said that Steel Town told the University that they did not go door-to-door selling coupons. Another deception.

Also, here are the names of some individuals associated with this enterprise.

Steve Graziani - Manager
Justin Lotz - Salesman
Brittany Brown - Receptionist / Steve's girlfriend
Rhett O'Hara - "Owner"

I applied to a Steeltown Promotions job posting this summer following my graduation from college and my experience was exactly the same. They called me back almost immediately and offered me an interview at their Bigelow Boulevard office. At first I thought I was in the wrong place because the place looked very sketchy, but nope...it was in fact the right place. The walls inside are decorated with cheap signs from large companies like Nike or Disney in an obvious and pitiful attempt to make the company look legitimate, but as I said, the facade and surroundings should dispel any notions of legitimacy about this place. The waiting room was filled with a variety of different people, some, like me, were dressed professionally in suit/business attire, while others wore jeans and t-shirts...at this point I definitely knew that this was a joke. The receptionist was fielding calls every minute or so while I was waiting and she was giving everyone the same answers, the very same things she had told me on the phone...so this place obviously was not picky about their applicants and were simply taking all comers in hopes of catching people desperate for any type of employment. The interview itself was hilarious...it lasted maybe 20 minutes and the bulk of the questions were about "What my favorite sports team was" and "Why I love sports." In the last 5 minutes the interviewer broke down the business which was going to "local businesses" to sell vacation packages and food deals...all cold-calls, all on your own dime, and with a weekly payout of "about 400 dollars." At this point I did my best to conceal my contempt for them for wasting my time, said thanks but no thanks, and got the hell out of there.

The job market is tough for college grads, and unless you have a connection, you are probably going to spend a few months looking before you find the right opportunity. "Businesses" such as Steeltown Promotions are attempting to capitalize on that market and others who are out of work and desperate for a "GREAT SPORTS MARKETING OPPORTUNITY!" or any other slyly worded trick-phrases that they use to lure people in thinking that they might be entering a reputable marketing firm. Luckily enough, shortly after this nightmare experience I got a great job with an outstanding company so there is hope out there. Best of luck to you all and hopefully this helps others avoid traps like Steeltown Promotions

Its not a payout. its %1oo COMMISSION. they don't pay you a dime. not gas. not insurance. and certainly not hourly rate.

I am so glad these comments were posted. I just gor off the phone with this company and was schedueled to have a phone interview tommorow. I now know not to answer the call from this company.

Thank you for posting this. I applied last night and they called me today to set up an interview. I live in Buffalo, so the trek to Pittsburgh would be costly on time, money and effort. When they call to schedule my interview early next week I will be sure to site your experiences as the reason I am not attending an interview with these scammers!
Thank you!

I heard the bad things, but I wanted to see for myself. It's completely true. When I wanted a break, I sat in the car & looked through my mentor's briefcase. I loved the script they have for handling us. Once I got back to the South Side, I didn't go back inside to talk to the "President."

I'm glad I found this website. I had applied to this company just yesterday and received a call AND an email from them asking me to call them back asap. I thought, "well this seems fishy, why on earth would they be that desparate to talk to me?!" Also, after researching their website a bit, they started to remind me of a company that I interviewed with about 6 years ago in the Bridgeville area, it was called Matlin Marketing. That place also turned out to be a coupon-selling scam and I didn't go back for the 2nd interview. For all I know, Steel Town Promotions could be the same company or run by the same people. It's sounds like the experience is exactly the same for the two companies. It's shameful that people are trying to take advantage of others like this. It's hard enough trying to find a good job these days.

Thank you so much for all your comments... I had an interview scheduled for today but will no longer be attending after what I have just read.

I have been working at Steeltown Promotions for 7 months. I graduated college with an accounting and business degree. Some things are right about the business that are listed above but a lot of it gives a misrepresentation. First of all it is an awesome opportunity if you are interested in running your own company. The guy i have been working with just got promoted this week to be a president of his own company in Chicago. He is 24 years old and has worked at the company for 11 months. He will be running an office that does promotions with the Chicago white sox and cubs along with many other companies and corporations. The average first year owner makes over $100, 000. Being 24 years old and making over a hundred thousand dollars and owning your own company sounds pretty awesome to me. I am on track to open up my office within the next 3 months so i will run my own company before i am 24. This job has also given me tons of hands on experience that i use all time. Learning to sell products and yourself has helped me with a wide variety of different things in the past 7 months. The one thing that is accurate about the previous comments is it is door to door sales. However we sell things such as 90% off pittsburgh pirate tickets which people are actually really excited to see and talk to us about most of the time. It isn't like we sell office supplies or vacuums which annoy the hell out of people. As for the pay...Pirate season is the best part of the year (march-August) but the rest of the year pays out well too. During pirate season i would normally sell around 80-90 packages per week. Each package you make $10 off of so just by my own sales i would make $800-$900 per week, cash in my pocket every day. I also was "running" the pirate campaign so i would make an additional $0.50 off each pirate that got sold in the office. On average we would sell between 1000 and 1500 per week so that was an additional $500 to $750 each week. On top of that i would run road trips to close by towns where we would take 3 or 4 guys/girls out to spend the week to sell in that area. I would get anywhere from $0.50 to $1 for every package that got sold on the road trip. We would normally sell around 300 per road trip which would earn me another $150 to $300 some weeks. The road trips are optional and the hotel is paid for and they are actually a lot of fun and feel like a mini vacation. If you ad up all the different ways i made money i would average between $1400-$2000 per week. This definitely helped pay for my student loans, car payments, rent, etc. and also gave me some spending cash for vacations. Pirate season is close to over now and we will be focusing on different clients soon. Even without the pirates i still average around $600 per week in sales and am working on becoming campaign manager for the promotions with splash lagoon water park and our NTB package. Once i hit campaign manager again i will be making over $1, 000 per week. I highly recommend this job to anyone who is a people person and wants an opportunity to be their own boss. I graduated with a 3.71 gpa in college and had job offers at accounting firms. I personally don't like to sit in a desk all day at this point in my life and i don't want to work for someone else my whole life. The people that give it bad reviews are people that think they are too good to go sell something. I have many of friends that have graduated a year ago and are still bar tending because they can't find a job. I would not recommend this job if you are lazy or have a problem walking around and talking to people. ( I know, talking to people is so hard) But if you are just starting to look for jobs or have been looking for one and can't find one i recommend sending Steeltown a resume. I have fun at work, make good money, have freedom all day, and get what i put into it. If you don't think you want to sit in an office all day with slim chance of quick advancement maybe you should come check us out. Hope this gives another perspective on the business for anyone looking into us. I think it is pretty funny too that all of the reviews above have come from people who never worked there or spent one day in the business and are probably socially awkward and unmotivated. I'm sure everyone else that posted is going to make over $50, 000 after taxes like me this year too because there are so many awesome jobs out there right now and it is so easy to get hired.

I was called for an interview..and a second interview..only thing is it was for selling Direct TV in a Best Buy. It may not have been door to door, but its still a scam. No base pay, unless you sell someone Direct TV. I am not about to lie to people to get them to buy something they do not want.

@College_Grad_Job_seeker You seem to be just some one in the company hired to post one good review. I've searched all over the internet and all I've seen are terrible reviews about the company.

I meant to address steeltownlee sorry college grad job seeker...

Anybody know about the company Steel City Executives? The name sounds so similar to Steel Town Promotions and I went for the 1st interview and my experience was almost the same. Tons of diverse interviewees, not a sketchy location, but also not a very professional looking office, and exactly the same business model - sales/marketing with management training etc. They called me back for a 2nd interview and said I would be shadowing an Account Executive. Sounds scammy like Steel Town Promotions.



Videos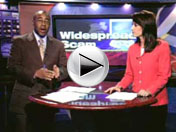 Latest Groups
Today's Mess-Up Photo