Skylight Financial Complaints & Reviews - POOR customer service/High fees

Skylight Financial Contacts & Informations

Skylight Financial

POOR customer service/High fees

Complaint Rating:

Contact information:
Skylight Financial


United States


skylight.net


This bank stinks. The customer service associates are some of the rudest I have EVER encountered. They also hold your paychecks until thw latest possible times even getting ridiculous with the releasing times. Other banks that the company he works for ALWAYS get the reaeased funds to the employees way before Skylight financial post theres. Then they have the nerve on Holidays to think they are doing you a favor by putting the funds in at 11pm on Christmas Eve night. The other banks had released funds to his coemployees that MORNING!!! They pulled this crap on Thanksgiving too! Then they are complete A$$e$ when inquiring about the pay near thwe holidays. There fee's are ridiculous too! .50 cent for everytime you swipe your card and trans action charges are 2.00 a hit! They are bilking poor unsuspecting families. There are public complaints on this issue ...http://ijulian.blogspot.com/2008/05/us-bankengages-in-fraud-with-skylight_02.html...this proves they are deceitful in there practices. Also look up there reputation on the better business burau, you can acces it through skylight.net ...just click on the bbb logo!

Comments
United States
Banks

More Skylight Financial complaints






Comments

Sort by: Date | Rating

I caught a computer virus and had some phishing site take my account info and charge my card, but before they could actually get the money I called Skylight to stop payment, make a claim and request the money be put back on my card not only did they say I had to wait 15 days to see if these companies collect when I'm telling you they are fraudulant but your telling me your going to allow them to collect!!! *@#* SKYLIGHT!!! I was issued this card for a work program and have never been so...I'm done

I too was sucked into Skylight by an association with my employer. This is what happened to me. I went to an ATM to withdraw my paycheck which had been mistakenly deposited there by my employer. The ATM ran out of money and only dispensed about 1/10th of my request and returned the balance to skylight. I sent all of the valid documentation to them and they insist that validation requires 10 days and 10 days is the duration of the validation. Nine days shall not be the duration, nor 8 nor 7. You get the message. Skylight's game is they get the money and it's going to cost you to get it back out of them, either a dollar for each transaction (at least) or the maximum interest they think the market will bear. Take my advice and don't go this route. I will be lobbying my employer to remove skylight from their associations.

Twice now they disposited money into my acct via my employer and when I tried to top up my cell phone and pay my motnly service to netflix the payments were denied, I them and I wish the Corp Office never went this route, give me back my paper paycheck.

Skylight deactivated my card without telling me and proceeded to charge me every month for an inactivity fee. When I tried to contact them I could only get a hold of an automated system. When I was to be transferred to an actual attendant, I'd either get hung up on, or the call would repeat from the very beginning. I am extremely displeased with Skylight Financial. When I finally got a hold of them they even charged me to close my account.

Skylight the worst service ever... fraudulent charges on my account I call to have them stopped they tell me it is not their responsibility it is up to me to contact the financial institutions withdrawing my money... half the time I get an automated system that says customer service is busy call back another time and hang up on me... or it says we have technical difficulties with our phones either we can't hear you or you can tear us call back our good luck!!! Wtf is that crap?!?! skylight has stolen almost 800 dollars from me in the past month and there is nothing I cab do about it! Skylight please east shit and die! Sincerely, John W.

This has to be the most shady financial group currently in business. They are practicing nothing less than predatory practices with their hidden fees, non-disclosures and customer service representatives that are giving incorrect, misleading and false statements. Any person or company that does business with them needs to be aware of the type of business practices they are engaged in before they find themselves in a compromising situation.

Completely agree, and glad that I've read other people stories of dealing with skylight. Thankfully I was only charged a $5 inactivity fee, and have decided to close my account. I haven't been able to spend the remaining money with a few ways that I've tried, so I decided to add my skylight bank account to my PayPal account and then withdrawal the remaining balance into it. Now that it worked, I'm just trying to figure out how to close my account. There aren't any options on their website for closing your account, so I called customer service, and there are no options for closing your account through the automated system. When attempting to speak to a customer service representative, the automated system told me that I would possibly be charged $0.50, since I didn't deem their automated services as helpful for my needs. I know it's only $0.50, but I refuse to be charged anything else by this piece if crap company. I think I will try emailing them with my request, in hopes that they won't attempt to charge me to close my account.

I am curreltly trying to reach a rep to find out why I can't access my money..Skylight FUCKING SUCKS!!!

I can deal with the fees because they were stipulated in that mass of paperwork crap given to me by my employers.

What I can't deal with is that I cannot access my account right now via their website. I called the automated number and it tells me it doesn't recognize my social security number NOR my card number. I cannot purchase things online as it's being rejected. I've emailed them for help numerous times because I recently moved and was changing my billing address online, but it won't save correctly.

After being stuck in a maze of automated things that won't recognize my number and being asked for my PIN over and over and being told it's wrong, I finally got on "hold" with them and am awaiting a CSR. It's been 40 minutes. And the phone keeps going in and out like the phone lines are underwater or something. It's warbly.

I've called them before and same thing. And then the person answering doesn't listen to what my issue is and is incredibly rude. Why am I holding now? Because I'm a glutton for frustration and aggravation I suppose.

*sigh* I'm going to HR tomorrow and changing to paper checks. I'm done with dealing with this kinds of shoddy service.

I tried to pay a bill online and my card was rejected. I can't get in touch with anyone via phone nor access my account online. Is this a system glitch?

How assured you going to over draft with a card you don't even have an account with.this its crap.I'm better odd with direct deposit

Skylight sucks, Got some charges on my card that I didn't make, called skylight and they said I had to fax all the fraudulent charges and the total to them and then they would contact me of put it back on my account in ten days. Well its been a month and no word. Called them and they say it has been sent to the appropriate dept. I ask them for the dept. number and they will not give it to me. Still waiting on my money. Also paid a bill on line that was charged twice to my account, over 200 dollars twice I can't afford this. Called again and got the run around. Then they say I have to wait 15 days to see if the company cashes both payments. Well called the company and they said they voided one of the payments. Still waiting on Skylight financial to put it on my account. Basically I totally agree with all these complaints. Skylight Financial steals your money legally. I'm getting a regular bank account. I think my company is about fed up with them too.

worst customer service ever!!! run far away from this company!!

worst ever I promise, terrible customer service, waited over an hour for a supervisor then all of a sudden I was disconnected! F*** this company seriously!!



Videos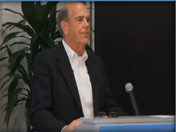 Latest Groups
Today's Mess-Up Photo