Share with Others
Recently Discussed Complaints
Consumer Tips & Tricks
Latest News & Stories
Latest Questions
Sentry Insurance Complaints & Reviews - Bad Faith claim handling practices

Sentry Insurance Contacts & Informations

Sentry Insurance

Bad Faith claim handling practices

Complaint Rating:

Contact information:
Sentry Insurance


United States




Sentry Insurance uses bad faith tactics is administering their Workers Compensation Claims. I was injured on the job on October 14, 2009, and treated in the Emergency Room twice resulting from a head injury. I was off work for two months and diagnosised with Posttraumatic brain injury syndrome with headaches, dizziness, tinnitus, cognitive dysfunction, and vestibular dysfunction. My claim was assigned to claims adjuster Bob Ballard at Sentry Insurance in Stevens Point, WI.

Mr. Ballard took my initial report of injury and then assigned my case to Constance (Connie) Carter a nurse case manager at the Alaris Group to manage my medical treatment. Connie began playing doctor by deciding what evaluations I needed. She would not approve any treatment that was recommended always stating she needed more information from the doctor before approving treatment. She then went on to complicate the system by stating the doctors where not returning her calls, and even contacting different doctor office locations where they didnt have a record or knowledge of me. The Neurologist that they referred me to recommended referrals to several specialists to evaluate my visual problems, hearing problems, and cognitive difficulties.

When I became more involved by contacting the treatment facilities myself I learned that Connie was delaying approving referrals because she didnt understand what treatment I would be receiving or why they wanted to run certain tests. I made several phone calls, and sent many emails to the nurse case manger, and Mr. Ballard expressing my need for treatment, and dissatisfaction. I started to complain about their time handling and getting referrals completed so I started emailing them to get things more in writing. I was suffering at home during these delays without help. My own healthcare would not cover my injuries stating this is a work related injury.

On Feb 8, 2010, I received a letter from Sentry insurance stated that they were disputing entitlement of Indemnity and medical benefits because: Carrier admits liability for scalp laceration (cut or scrape) and contusion (bump to head) only. No other body parts or conditions are accepted. ALL of my medical records from onset support symptoms related to a Post Concussion Syndrome with symptoms captioned above, and I have no prior medical history related to any of my symptoms.

They also provided my contact information to the Division of Workers Compensation office in my area if I wished to appeal, which I did that same day.

Work Comp scheduled a Designated Doctor (DD) evaluation to determine my MMI (Maximum Medical Improvement) rating. I brought all of my medical records to the appointment, and thank goodness I did as Work Comp did not send any of my medical records or tests to the DD as they were supposed to under Labor Code Section 408.0041. Just another tactic to delay and limit the DD from reviewing my medical history. No penalty for them of course for not sending my records. There is however a $10, 000 to me if I dont attend the exam. I attempted to delay the exam so all my records could be sent, but they advised me the exam had to be completed within 3 weeks, and the DD is a traveling doctor who would not be back in my area within that time frame.

There is no regulation that prevents the Work Compensation Company from practicing and handling claims in bad faith like this. They can decide to limit what they will accept to cover without any medical or legal basis which prevented me from receiving necessary care and treatment. Sentry Insurance practice in administering claims in bad faith is a practice to limit treatment and care, and to further delay care in hopes that I will either improve and go away, or just go away without appealing their erroneous claims position.

I appealed to the Texas Workers Compensation board and they scheduled another state doctors exam to determine the extent of my injuries. Its now May 25, 2010, and my DD exam was just completed. The DD agreed with my Neurologist initial exam and supported my need for further evaluations and treatment. The DD laughed at what Sentry Insurance sent me in a denial letter on what they were going to cover, and stated he will correct this in his report, which he did.

Again there are no penaltys or regulations that prevent the Worker Compensation Company from deciding to limit their liability and adjust my claim in complete malicious and utter bad faith.

Comments
United States
Health & Life Insurance

More Sentry Insurance complaints






Comments

Sort by: Date | Rating

I had Sentry for 4 years, and to put it nicely they are crooks! I had home/auto through them and had my freezer in the basement go out one unknown day and noticed sometime later that my freezer was leaking on the floor & had almost $600 plus in food loss. So I contacted Sentry and inquired about if something like that was covered on my policy. Long story short, they blamed it on my electrical system immediately without anyone ever coming to look at it and said that it was not covered. So disappointed in that loss & immediate disregard, I figured I was just gonna be out my money. So fast forward a few months and my premium comes due, and this is after figuring that I was going to cancel them and go with another company when that happened. My agent at the time Steve Schneider decides that he is going to automatically renew my policy for another term because why? he thinks he automatically deserves my business? I was very upset already with him because of several instances of not being able to contact him when I needed him and having to speak with other people with the freezer incident. So anyway that and his lack of customer service skills made me angry and I cancelled them and went with another company. In doing this, I found out that Sentry took it upon themselves to mark in my records that they had paid me out a claim for my freezer!!! This as you can imagine cause my new agent to want to hike up my new rates right away because I had a "claim" ...I fought to get this corrected for months and will NEVER and I mean NEVER recommend them to anyone or give them my business again. Besides that I can't stand any business who charges you to make a payment...that alone says money hungry crooks!!!

I was injured at work on July 21, 2009 and Sentry is the carrier that my company has worker's comp thru. I have two eyewitnesses and video of the accident that broke my wrist. The 1st radiologist misread the xrays and said there was no fracture. I was put into physical therapy, which I could not do, because my wrist was broke. An MRI was ordered on August 10th, which Sentry delayed two weeks. When I did get MRI it showed fracture. I picked up a copy of 1st xrays and you can see the fracture, but the radiologist would not amend his report. I have had series of different doctor visits. First DD stated I was not at MMI and needed further treatment. He was sent a letter stating that Sentry was only accepting wrist contusion. He wrote another report that I had reached MMI. I was sent to another DD and he found that I was not at MMI and that extent of injury was work related. I had a hearing with TDI and I had hired an attorney who cancelled the hearing saying he needed more time. I went from one doctor visit to another til I have found a good doctor. He says I need surgery. Sentry and their attorneys sent me for a REM visit with a doctor. He found in my favor. Sentry is denying the surgery stating there is not enough evidence to show just reason for surgery. I am at my wits end. It seems like no one will help. Even the attorney I had dropped me stating I would not provide enough money to warrant him continuing on with the case. I would like to be able to use my hand...it is getting worse daily...pretty soon I will not be able to use it at all.
greenwulf17@yahoo.com
any help would be appreciated

sentry ins is bad insurance company do you gave the cheeps insurnce of solitude but you never get the money for something h
r get never getting the covers of something happen they always protecting themselves 80 pages something about that to protect dam self dont insure anything with them...

I am living this, almost exactly, right now. I have a head injury and need mental help (poss. PTSD, but who would know until I see a phychiatrist). They are denying me a psychiatrist and delaying any help with what can be called "Stall Tactics". I feel like you do... they are hoping for symptoms to improve or go away. Meanwhile, I'm not getting regular checks from them. Again, I think this is a tactic to force me back to work on a "light duty" profile. Problem is, I can't mentally take going in the doors. So meanwhile, I'm stuck in the middle of a legal battle between their lawyers and mine, needing help and have had two episodes where I snapped and could have been arrested. So they are not only inhuman for not caring about my health, but also reckless because the longer I go without help, the more of a time bomb I could possibly become.

It is a nightmare to say the least. Sounds like you didn't have a lawyer, I don't know if that helped you or not. It seems to slow things down a tad, but I like knowing I have someone who makes sure I'm not going to get screwed. (not that I'm not getting screwed at the moment)

I m having issues problems with Sentry Insurance too, they delay my case, because is very convenient to them, hard to get a lawyer to work in your case, they are manipulative.

Omg!!! This is exactly what I'm going through!!! PTSD from work injury. Got my head stuck in a conveyor. Ripped my scalp and hair out. My comp nurse is making my treatment so much worse. Causing me more stress and anxiety. I cry when I leave my doctor appointments because she dictates what should happen to me

Sorry about that we should Sue Sentry Insuance, they deserve it. or do someting about it. they are damaging a lot of people.

Yes they are hurting a lot of people. It's not like we planned to get hurt. They treat you like its normal to be hurt at work. Get over it. I have PTSD. My comp nurse makes me feel like I'm over reacting. Which makes is soooo much worse. Don't they realize they are spending more money when they force progress. My comp nurse had the nurse do a work status note to return back to work 6 days after surgery. Before I even have a post opp appointment. I work in a factory. I'm not going to work with stiches in a dirty environment.

I was injured on the job twice and have had to deal with Sentry Workers Comp twice. The first time I was ignorant of any laws concerning workers comp so I was unaware that I could go anywhere I wanted to go for treatment. I went to the doctors and physical therapy that they sent me to. I have no complaints about the doctors or the facility that I went to for PT. My complaint is about Sentry. After having my surgery, I was told that I should be off for 3 to 6 months for recovery. Sentry and my employer forced me back after a little over a month and a half. I was to perform light duty of which there wasn't any. I went back to performing my duties except for the really strenuous stuff. I always felt that my arm did not get a chance to heal properly and it hurts me to this very day. The second injury was to the exact opposite arm. From day one, I have had to fight with Sentry about my injury. I was told that either I have the surgery done or they would no longer help me with my injury. Then after the surgery, I have been fighting with them over my work comp payments. I get paid weekly from my employer regularly but after the first surgery, Sentry started sending me my payments biweekly which put a strain on me financially. This second time, they have decided to pay me weekly but my checks are not sent out regularly. I sit waiting up to at least 2 weeks sometimes for my money. The checks however are in weekly sequence from the period ending from one week to the next but the checks come whenever. I pay close attention to the postmarked date, that is how I know they are screwing me over. I have a lawyer but they are still screwing me over. I am the only income coming into my home now since my husband was laid off and it is rough not having steady money. Sentry should not be allowed to continue they way that they handle claims. They should not be allowed to bully anyone into doing what they, Sentry, wants them to do. This time around I have gone through three claims adjusters because I told them off. I do not think that I or anyone else who has a legitimate claim should be treated this way. Too bad that it is a pain in the butt to get a class action lawsuit going against a company.

This is pathetic. How many times can they get away with this. I get my checks every 6 weeks. It should be weekly. I have a lawyer but they still do this. I have so much anger when I think about how they have treated me.

The company I work for is crookedt so I knew the workers comp insurance Carrier was crooked also a bunch of crooks an unscrupulous characters, they hire shade tree doctors who are on their payroll. Some of these bastards would call the Pope a liar. I've had a lawyer and I'm going to fight their ass tooth and nail! I'd love to meet some of these nurse managers in a dark alley! Stay tuned to these posts the next class action should be starting shortly!!!

I was hurt at work and out for three or so months, possible permanent scar tissue on muscle now. My Sentry agent was Jessica Cox. She was available at first then stopped returning my calls and ignored my emails. Called and spoke to a different agent who brushed me off, I demanded explanation because my car payment lapsed and I was about to be homeless. Agent said, "Look she had deaths in the family we aren't telling a lot of people but you need to be more understanding and patient." I snapped and said I was understanding but my livelyhood was on the line and I wanted to speak to a supervisor. Supervisor was put on the phone and apologized and promised Jessica would call me back the very next day. I never heard back from Jessica and two days later my claim was denied by her.

RETALIATION AND CORRUPT HANDLING AND HORRIBLE WORK ETHIC. I was basically chased back in to work that I am having pain at while waiting for the trial date three months from now. Really hope these people feel the pain they put others through... they deserve it.

I have been fighting them for over ten years now and though U have had both my knees replaced they are still denying that they were at fault in any way. They have failed to provided equipment prescribed by the doctor, put stop payments on my checks, failed to pay mileage and have had a bad attitude from the beginning. They have caused me to lose everything and live as a hermit. They are domestic terrorists and that is it.

I'm going to post this in hopes that if there is ever a class action suit brought, I will be included, because I feel that Sentry outwardly ripped me off.

Since the early 90's, I had Sentry auto insurance, and somewhere in the late 90's, I moved to homeowners to them so I would get the multiple lines of business discount. Now, everyone in the US knows about the recent two years of wildfires here in Colorado; first, the Waldo Canyon fire in 2012, and last year the Black Forest fire. You also need to know that I was on Sentry's "Payback" policy for auto. If you're not familiar with it, it basically states that if you have no claims paid on your behalf, you get a check for 1/2 of the premiums you paid 5 years earlier - so you have to be with them and accident free for six years, then you get back half of what you paid in year 1 with them. It's like a 'savings account' of sorts, and when I would get back my Payback check, I applied it to my most current auto insurance bill.

After the Black Forest fire, which had absolutely zero chance of getting to me because of open lands that are used for farming and ranching and have literally nothing burnable on them, I received a letter stating Sentry would not renew my homeowners because of "fire hazard". I contacted them and asked them to reconsider, because, if I didn't have my homeowners with them, I would also have to move my auto coverage to the new insurer to get the discount and make it affordable. The rep assured me that they sympathized, but the software they used said my property was in a danger zone - a total lie. I believe that they were tired of paying the Payback check, and took an easy out that let them keep nearly $6000 that would have been paid back to me over the next 5 years under their Payback policy, and that they should be made to pay that back, as they have no right to keep it.

I agree 100% with these comments about Sentry. The claims adjuster for my work comp injury was nice, and not too bad to work with, for the most part. I have a current injury to my neck causing pain down my L arm & hand, from sitting at a desk 90% of my day in the wrong position. I had an ergonomics assessment done and that had 8 things listed that needed to be changed. The company I worked for, only fixed 3 of them. About a month later, I was taken off work by the doctor because I could not continue doing my job without crying in pain. After several doctor & specialist visits, and an MRI & X-ray of my neck, it was discovered that the curvature of my cervical spine is rotated left and tipping to the left (gee-that's the side I held the phone with my shoulder) and there are 3 bulging discs pinching my nerves and putting pressure on my spinal cord. A nurse case manager began coming to my doctor visits with me, and later to the chiropractor, because things weren't progressing as fast as Sentry wanted. Well, that's because I spend 3 months in physical therapy with them working on my L arm and hand, when that wasn't what I needed. The chiropractor has been the only help, thus far. However, since the neck is a slow thing to heal, especially when it's pulled to the same position for a year and a half, Sentry decided I needed to see an Independent Medical Examiner. Independent, my rear end! They are paid by Sentry to go over my case and deem if it is work related or not. Well, of course, they said it's not, and Sentry dropped my claim. So now I have 2 attorneys that are working on putting everything together and gathering statements from the doctors, all of which are on-board with my case. They said I have a very strong case and should get medical bills and treatment paid. However, there is no pain and suffering for work comp cases. I have been out of work since mid-January and in pain since all of this started back in July 2013. Where is the compensation for that? Or the fact that I may never snowmobile or jog again, or anything else that causes me to bounce those vertebrae? Work comp only covers what affects your work, not your whole life. That is really unfair, and it's unfair that insurance companies can pay an IME to lie in their favor. If there ever is a class action suit, I would also be prepared to fight with all of you that have been screwed by this company.



Videos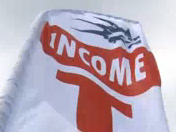 Latest Groups
Today's Mess-Up Photo