Share with Others
Recently Discussed Complaints
Consumer Tips & Tricks
Latest News & Stories
Latest Questions
ROUNDPOINT MORTGAGE, North Carolina Complaints & Reviews - BEWARE!!! SCAMS!!! THIEVES!!!

ROUNDPOINT MORTGAGE Contacts & Informations

ROUNDPOINT MORTGAGE

| | | | |
| --- | --- | --- | --- |
| Posted: 2011-10-20 by | | ldj1 | |

BEWARE!!! SCAMS!!! THIEVES!!!

Complaint Rating:

ROUNDPOINT MORTGAGE IS THE ABSOLUTE WORST MORTGAGE COMPANY OUT THERE. BEWARE!!! Their initial customer service is smooth and painless. This is how they reel you in. They are happy to give you a loan because their goal is to TAKE your home from you. I was a customer of RPM. My loan adjusted and I applied for a workout. I'm employed and in good financial standing, but my mortgage became very costly. I got nothing but the run around for months. I kept paying my adjusted amount and was LIED TO FOR MONTHS. Ultimately, they told me to stop paying my mortgage so I can get a modification. Then they damaged my credit, tacked on incredible fees and sent a foreclosure letter. I spoke with 12 different people, from peon customer service reps to Directors with authority to help me. Nothing but UNFULFILLED PROMISES to correct my situation. ALL LIES!!! NO ONE answered or returned my calls. It's a huge FRAUDULENT RING OF SCAMMERS!!! DO NOT GET FOOLED. THEY ARE DISHONEST, LIARS, THIEVES. They forced me to sell my home before they foreclosed so they can get PAID OFF. Banks just want to make their money because they are at a loss with the mortgage mess. RPM NEEDS TO BE EXPOSED AND INNOCENT CONSUMERS NEED TO BE AWARE.

Comments
United States
Mortgage Companies

More ROUNDPOINT MORTGAGE complaints






Comments

Sort by: Date | Rating

RPM only helps homeowners who are experiencing hardship. It seems by your post that you are well financially. They have other customers to serve that actually need the help instead of you who just wants a free ride and is bitter because you couldn't fool them. And if they didn't want to correct your credit that's your fault, you are the one who decided to stop paying what do you expect.

Yes Mr above you are just like all these scammers are you believe that most people in difficulty bought their homes and could not afford them. Well I challenge you to pay for your trailer if you dont get paid yourself.

Show some respect to the guy FOR ONCE and learn just how these and thousands of others including European COUNTRIES were deceived with the credit default swaps sold to other countries they were duped too.

Uh, oh. John Michael Kane must be an employee of Roundpoint Mortgage. Even if what you are saying is true, John, let's look at the things you didn't even address, like the HR issue and lenders not keeping their promises. Sure, they will tell you anything you want to hear to get you to sign with them, but once you sign and lay down your money, you can't get them on the phone. Don't so quick to defend when it is clear that you work for roundpoint or other lender. Jerk.

Roundpoint mortgage are very unprofessional. I applied for streamline refinance on July 13. 2012. Ty Norwood was the loan officer that took my application. I explained Thay I had a foreclosure with a final judgement dated April 2010, He put me in hold to check with the Underwritter's Manager, He come back and told me "not a problem". I submited all documents required, finally the first week in august 2010 Mr. Norwood called me to give me the great news that my loan was approved. he just said "wait to hear from my company". a week passed and Mr Norwood called me with the bad news that my loan was not approved because the foreclosure need to be at least 3 years. I believe I was taken for a fool, I am 67 years old, retired, with a fix monthly income of 6000 and my credit score is 716.
The worst part is the waste of time when I could be told from the begining. I would not recomend this mortgage company after this ugly experience. William Villar, Port Saint Lucie, Florida.

I have Round Point, You are so right, they never return a phone call. I was making payment till last march, they could not get m e in to a mortgage at all due to my husband and I are on disability, so they are going after my son and his wife now for the rest of the money. They liars, they said they will work with me, not, the put my home in foreclosure, trying to get a job so we can stay in our home, job interview on Monday, they still won't help. Now it went into EBO, what ever that is, went to court, Round Point brought the house for $165, 000 plus they want my son to pay the rest. I have 45 days to find a place and move. They told me no one brought it on a sheriff sale, I even called the court house where I live, they told me on one brought it at all. they are a bunch of crooks, liars, and so much more. Please do not use this company at all. They will take your home.

Round point bought out my mortgage from loan care and i have had nothing but problems with them since, the latest issue is their claim that i did not make a payment five months ago when they made a mistake and allocated funds to the wrong location. They claim that no late charges will be accrued and are supposed to be investigating the matter. They never call back it is affecting my credit they are charging late fees and overall they are liars and scam artists. I have never worked with a company that makes such significant mistakes lies about them and then places the blame and responsibility on the people that they are effecting. Mortgage holders such as round point are the reason why people lose their houses. I highly suggest NEVER working with them. And if they buy out your mortgage i recommend that you immediately refinance with another lender

So, your "complaint" is that you didn't want to pay the mortgage on a house, and the evil mortgage company wanted to take it away from you?

Seriously, you are what is wrong with this country. My generation is being stuck with the bill that irresponsible idiots like you ran up. The sooner you baby boomer fools pass away, the better.

i purchased a home through First gurantee Mortgage, Roundpoint is now the servicer of that mortgage, I paid all taxes and insurance when I purchased the home, now seven months later I find that my escrow is in the negative when in fact it should be in the green. I make all paymetns online and on time. now explain this to me how everything was paid at purchase and closing and i am in the red with on time payments everytime, and its not been a year yet for insurance or property taxes to come out?

thats the definition of theft, ROUNDPOINT I hope you're paying attention to this because I WILL SUE and I WILL prosecute you ...


Somebody is stealing somewhere...

I refinanced with Round Point Mortgage last year and have had only one minor issue with them. My refinance closed late (about a month) but they honored the interest rate that we signed for. They currently still own mortgage and I signed up for the automatic debit mortgage payment with them. I check my account monthly to make sure it is being debited and that the taxes have been paid. So far no issues and I got a fantastic rate 3.125% 20 year. They saved us thousands of dollars in interest payments! I used to have Bank of America and they were always messing things up. I also had automatic debit with B of A and they tried to charge me for a late payment. Of course they had to fix their own mistake because it was their error. B of A did this to me 3 times in a year and a half! With all big corporations not every transaction is going to go smoothly. Keep all of your paper work and fight when an issue comes up!

I am appalled at Round Point Mortgage and the fact that they don't have a class action lawsuit against them already just from the number of complaints made alone at the better business bureau is beyond me. I didn't have a choice since our bank sold the loan and ever since they took over they have misquoted countless times, taken our money, credit it back then reapply it somewhere else not ever describing why it is just listed as other charges. We have dealt with countless customer services reps that never know anything. We have dealt managers, and litigation department as well. We have made house payments for 17 years. In all the different mortgage sales to other companies I have never dealt with some one so unprofessional and fraudulent. My husband works for attorneys and while on a conference call with there manager he honestly admitted that he miscalculated our payments to them and that when they stop taking our payment is why it sent us into foreclosure. A mistake on their part that in the end cost us $7000 of our retirement money because they miscalculated and quit taking our payment. They have damaged our credit. Since the foreclosure settlement, they have lied and sent out conflicting statements in numbers. Our house payment is listed as $401.27 and we have yet to pay that amount since our loan was sold. We have almost $50, 000 in equity so no wonder they think they can screw us out of what has taken years for us to pay.

When they bought our loan they went to the tax assessors office and paid our taxes. We NEVER escrowed our house or had insurance we pay the insurance monthly and the taxes yearly. When they paid our taxes they went and change our house from being listed as a
homeowner to saying we are commercial property. My house sits in the dead center of a neighborhood with house all around me. Hardly a commercial property, however doubled the amount of taxes we owe and said we owed them.

I don't get it how they get away with it. It is fraud and if just go to the Better Business Bureau they have 135 complaints against them. Which has doubled since I checked in they fall when all the foreclosure started they had 64 complaints in a year. This is not a reputable company and should be shut down!!!

Need an attorney for your Contact T. Greg Doucette. I am suiting round
point mortgage servicing company too. You must stand up for your rights!

I refinanced with Round Point. I have had nothing but pleasurable relations with them for the past year and a half. The application process was painless, with everything handled on-line. The re-fi rate was 3.5% with no points for 30 years. I have been nothing but impressed with their operation.

Our loan was just taken over by RP so we'll see how it goes. Hopefully we won't have the trouble that a lot of you have. Years ago, we had nothing but problems with Chase. We ended up refinancing our home with a small local bank and it was well worth the fee.

Our Loan was also "purchased" by Round Point. I know that Tavistock Group owns them, which is private owned by The Joe Lewis Family. What I would like to know is...WHERE IS OUR MONIES GOING EXACTLY??? To the Bank to pay it off or to the Stock Company??? Usually you can follow the money. Seems all fishy to me.

With ties to George Soros. So I am definitely curious. Considering some Chinese Investment Companies (who recently purchased The Manhattan Plaza) now own American Mortgages. 13 Million to be exact.



Videos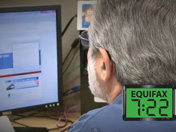 Latest Groups
Today's Mess-Up Photo