Share with Others
Recently Discussed Complaints
Consumer Tips & Tricks
Latest News & Stories
Latest Questions
Realypay.com Complaints & Reviews - Definitely a Chinese scam

Realypay.com Contacts & Informations

Realypay.com

Definitely a Chinese scam

Complaint Rating:

Purchased shoes online from Kicks Express. Money was taken from my account by Realpay.com that day. kicks Express emailed to say the style was out of stock so I asked for a refund, which they said they would arrange. I have sent numerous emails to Crystal of Realpay.com who says to be patient and wait for refund. It is now 60 days+ and no refund. My patience has run out. Kicks Express say they have arranged refund and Realpay.com say this is true. Realpay.com will not refund my money. So no goods & no refund. Definitely a Chinese scam.

Comments
United States
Online Scams

More Realypay.com complaints






Comments

Sort by: Date | Rating

i HAVE JUST RECENTLY PAID - FOR SUNGLASSES FROM SUNGLASS HUT-COLLECTIONS THAT IS ADVERTISED ON MANY WEBSITES INCLUDING EBAY AND FACEBOOK - SO AS I AM FAIRLY NEW TO ALL THIS INTERNET STUFF- THOUGHT I'D TAKE A LOOK - FOUND THE GLASSES I HAD BEEN AFTER FOR AGES- READ ALL THE INFO, GUARENTEES, POLICY ETC ETC- SEEMED ALL IN ORDER. sENT THE ORDER THROUGH AND PAYMENT WAS MADE THROUGH REALYPAY... I HAD NEVER HEARD OF THEM BEFORE SO THAT SHOULD OF BEEN A SIGN- BUT AS I AM A TRUSTING PERSON, ASSUMED THAT IT WAS THE SAME AS PAYPAL. SO THOUGHT IT WOULD BE SAFE-
RECEIVED COMFORMATION LETTER WITH TRACKING NUMBERS ETC - BUT ONCE I CHECKED MY ACCOUNT IT COMES UP THAT THE ACC THE MONEY WENT TO IS- SMENG TECHNOLOGY NETWORK - LOCATED IN BEIJING????????
THE SUNGLASS HUT- COLLETION WEBSITE IS EXCATELY THE SAME AS SUNGLASS HUT AUSTRALIA - EVEN ALL THERE ADVERTISING/SIGNS ETC ARE THE SAME - AND AFTER READING WHY THERE PRODUCTS WERE SO CHEAP( AS THE WERE OLD /LAST SEASON STOCK FROM STORES EVERYWHERE) I BELIEVED ALL THIS TO BE LEGIT - NOW AFTER LOOKING INTO IT FURTHER I JUST FEEL STUPID. I JUST HOPE KARMA COMES AND GRABS THESE CON ARTISTS AND GIVES THEM A REAL SHAKE UP- INNOCENT PEOPLE ARE BEING SCAMMED BY THESE PEOPLE - WHY DONT THEY GO AND GET A REAL, HONEST JOB, WHERE THEY CAN HOLD THEIR HEADS HIGH, INSTEAD OF SITTING ON THIER ARSES TAKING OUR HARD EARNT MONEY- "WHAT a** HOLES " . I HOPE THE LAW CATCH UP WITH THEM- AND THEY ARE PUT IN JAIL - FOR GOOD !!!

PLEASE STAY AWAY FROM http://www.airjordans-shoes.us AND HAS MORE NAMES AIRJORANRETRO1.US MONEY TAKEN BY REALYPAY THESE ARE CHINESE SCAMS PLEASE DONT BE A FOOL LIKE ME THEY ARE ROBBING PEOPLE LEFT AND RIGHT. i ORDER BOOTS THEY JUST A LITTLE LONGER WE HAVE TO GET THEM FROM THE FACTORY TO OUR WAREHOUSE JUST TO SHIP AFTER I PAID I BECAME SUSPICIOUS AFTER 5 BUSINESS DAY AND NO EMAIL SAYING YOUR ITEM SHIPPED THERE IS ANOTHER WEBSITE THAT HAS OVER 100 COMPLAINTS AGAINST THEM THAT I CAME ACROSS AFTER THE FACT PLEASE STAY AWAY I HOPE THE ALWAYS GET SHUT DOWN EVERY TIME THEY CHANGE OR MAKE A NEW WEBSITE CROOKS WHAT THEY MENT FOR MY HARM GOD WILL USE FOR MY GOOD

Re: RealPay order number NO. ZXFL03CFBJ75.

RealPay scammed me too. Actually, it may have been the website I bought off (from China). It was called www.chinesefootballjerseys.com and I spoke with a person through email called Linda Huang. Same kind of story. They emailed back saying they were out of stock...said it would take 2-4 weeks for a refund. Then next thing you know...I'm not getting any replies back. To make it even sketchier...the email came from wholesalejerseyscenter@gmail.com. All different names.

Stay away, their SCAMMERS! I have still yet to receive anything, or even contacted back with my order. I was charged $99.72.

I wouldn't trust neither chinesefootballjerseys.com or the merchant RealPay.com. Both Chinese. Both will take your money.

YEP REALYPAY IS BULLSHIT, THEY ARE PART OF THE BIRKENSTOCK-SANDALS.ORG.UK SCAM, I HAVE BEEN DEFRAUDED OF USD170, I WILL BE GOING TO THE INTERNET POLICE AND HOPEFULLY GETTING MY MONEY BACK, THERE MUST ALSO BE PEOPLE OUT THERE WHO HAVE BEEN SCAMMED BY THEM. THOUGHT I WAS BUYING SANDALS FROM THE UK, THEY ARRIVED IN A BATTERED PACKAGE FROM BEIJING STINKING OF GLUE AND THE NAME ON MY CREDIT CARD WAS SOMETHING LIK WHOFLUNGDUNG AS THE MERCHANT, THAT WAS A JOKE, NO BUT SERIOUSLY I WAS DUMB, NO TELEPHONE, NO PHYSICAL ADDRESS, BEWARE TRUST YOUR INSTINCTS. NOW THE REALYPAY IDIOTS ARE JUST PLAYING WITH ME BUT THEYA RE DEFINITELY SCAMMERS

I recently purchased a handbag through Michael-Kors-Brazil.com advertising wholesale discount handbags. I placed an order through Visa and received a payment confirmation through RealPay.com .. Within a few days I received an order number saying I would receive my bag within 11-14 business days. It has only been three, but the MKB website now says "Account has been suspended" meaning the handbag I purchased was probably replica. I tried to respond to the email realpay sent about this and it keeps coming up failed. Clearly this is all a scam and I now know I won't be getting an authentic bag. I have to call Visa and have them block them from any fraudulent charges on my card. It's so awful how people can do this, it makes you feel like such a fool and it's crazy how often it really happens. This is so upsetting.

realpay is a cheap tunnel to receive foreign money, so they are service may be not good enough. the refund time will take a long time. but it's will back your account in the end, maybe you are worry your money, don't angry, you can not do anything but waitting.

http://www.scamadviser.com/check-website/footpast.com- go here to find the intricate scam operation of:
Norris Brown at 6500 Stillcrest Way, Dayton, OH 45414: http://ohio-white-pages.virtualyp.com/brown-norris-539035.html
This 70 year old is living in a $300, 000 + house: http://www.homesnap.com/OH/Dayton/6500-Stillcrest-Way
He rips people off from 81 websites including websites that rate his other websites falsely as reliable! http://www.scamadviser.com/check-website/footpast.com
He also has a website that reverse looks up social security numbers: http://www.ssntracking.com/trackmid/123-01-7
This scumbag "sells" designer everything but owns no product as you will find out when you get your receipt from www.realypay.com
There is no way to contact a company, no phone number, email or anything else. Be sure to contact Norris at home though, as you will find here: http://www.spokeo.com/Stillcrest+Way+Dayton+OH+addresses#113003831//1349028657. He is worth over 1 million so he has plenty to pay everyone he has ripped off back! Keep spreading this info around!

Unlike most comments, my experience with Realpay.com and topsalesneakers.net has been good. I bought 3 pairs of adidas runners total cost $A 282.25. The runners arrived in 7 days, right runners, right size, no problems at all.

I was so sure I had been scammed because thought topsalesneakers.net was a US site but turns out after payment to be chinese and Realpay I hadn't heard of until payment confirmation came through, so I looked up both and terrible reviews, complaints everywhere, then so sure I had been scammed I cancelled credit cards and get replacements.

But 7 days later, delivery arrived and very happy with runners. So for those of you waiting...there is hope.

Realypay.com is a confirmed mainland China con job ! All consumers please stay away from Realypay.com
Giving you confirmation order number as well as informing you that your order has been shipped to you is all bull shit.
You buy an item and pay in US$ but the amount charged to your account is actually in Chinese RMB and the money is paid into an unknown company based somewhere in China ! So consumers be aware, stay away from Realypay.com !!!



Videos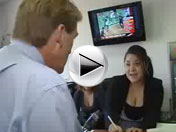 Latest Groups
Today's Mess-Up Photo