Share with Others
Recently Discussed Complaints
Consumer Tips & Tricks
Latest News & Stories
Latest Questions
Quick Weight Loss Centers, Houston, Texas Complaints & Reviews - Bad business practice

Quick Weight Loss Center Contacts & Informations

Quick Weight Loss Centers

| | | | |
| --- | --- | --- | --- |
| Posted: 2011-07-21 by | | _N_ | |

Bad business practice

Complaint Rating:

I had a very bad experience with Quick Weight Loss Centers, and I recommend that nobody consider doing business with them.

The bad experience began at the 59 & Kirby location in Houston with manager Paula Martin.

Firstly, Ms. Martin's sales pitch was fast, robotic, and pushy. Her attempts to connect and build rapport were fake and contrived. I felt strongly that she only cared about one thing: getting me to sign. The experience felt altogether icky.

The cost of the program happened to be prohibitive for my particular budge at the time, so I chose not to sign up. But then I impulsively decided to purchase some of their snack foods, and then later regretted the purchase because I determined it was not a good value for my particular situation.

The next day I went to return the unopened goods for a refund, Ms. Martin coldly and insensitively informed me that FDA regulation does not permit QWLC to accept returned items and that company policy does not allow refunds. She told me the next step I could take was to fax in a written complaint, which I did.

I then received a call from the district manager (DM) over that store, and I explained the situation. She explained that it's company policy - not FDA regulation - that disallows receiving returned items. The store manager's and district manager's stories were inconsistent, demonstrating blatant lack of integrity. I respectfully appealed to the DM to grant me one exception to company policy and to refund my money - money that was precious to me in a time of financial hardship. But, as it turns out, goodwill towards dissatisfied customers is a non-priority for QWLC. She stubbornly refused to grant an exception or refund my money. Instead, she gave only inadequate, unsatisfactory excuses.

This district manager clearly does not value me as a future prospect. I want to purchase QWLC's services in the near future when my budget permits, but not if QWLC stubbornly refuses to resolve this situation to my satisfaction.

Until QWLC adopts a "customer-is-always-right" mentality, I recommend everyone stay far away. If you become dissatisfied, they will be right, and you will be wrong. They are needlessly forgoing sales to the detriment of their own profitability, not an intelligent business model.

Comments
United States
Fitness Centers

More Quick Weight Loss Centers complaints






Comments

Sort by: Date | Rating

The customer-is-not-always-right.

Here's how to loose weight positively free. No club to join, no monthly fee, no special food to buy.

Eat less, exercise more.

Yeah there like that. A friend of mine was an employee for them for 3yrs. They treat them like crap and pressure them to make sells. That's probably why you felt the employee to be rude and pushy. The corporate office sit on their fat butts and harass employees to meet goal for the week...( and yes, I've seen them all at a "party "-and literally all of them are overweight )
next time by the products on ebay --on ebay they are so much cheaper . Oh and the FDA excuse is not valid ...they aren't even certified by the FDA. The real reason you didn't get a refund was beause she didn't want it to be subtracted from her goal

It posted before I finished my thought. The lady actually was wrong selling to you before she knew your medical history ...some of the products can be harmful to certain people. Btw most of the counselors don't have a college degree let alone any college courses that qualify them to counsel ...

*they're like that
*buy on ebay
If there are anymore errors forgive me. Typing on my phone isn't easy

I had a similar situation in Lake Worth, Florida. I have created a facebook page to help others not walk in the door and if they choose to, prepare them for what they are up against. Please visit my website: http://www.facebook.com/#!/QWLCenterRipOff

I agree with you, but disagree with you. While I agree their customer service sounds lacking, frankly, if I had been in the situation of the manager, I am afraid I do not think I would have accepted the return either. And I dont mean this to sound harshly, but your impulse buying is what they rely on and your financial hardship is not their concern. If I buy something incorrect from the grocery store, I dont bring it back. Primarily because it was my own mistake, not theirs. Secondly, as someone who was alive and remembers they Tylenol murders, I dont think that I would accept back a food item, even unopened because someone could have tampered with it and it frankly does make things potentially unsafe for other customers that would buy the food after you returned it, had you tainted it. And again, I am not saying you did, but that would be my fear.

Secondly, and to put it more nicely that one of the posters... quick weight loss is usually ineffective. Yes you may loose a lot of weight at first, but if you dont adopt lifestyle changes, your loss will never be permenant. As a person who was once skinny, ballooned to over 300 lbs and spent many a years doing yo yo diets, I can tell you NOTHING works outside of adopting lifestyle changes. Start slowly, cutting out all sodas. Re-evaluate your eating habits. find out where you are going wrong. I dont endorse weight watchers, but their program can potentially teach you where you are going wrong. Usually the biggest thing is, most people eat too many carbs and not enough protiens. Proteins fill your stomach longer so you are hungry less often. Where as carbs go through your system much faster. Also, when you dont eat enough protiens and you are not active, your body can lose muscle mass. Muscle burns fat just by being there.

So you do also have to start "working out". even if it is just a few extra steps. Wear a pedometer. Set a goal for number of steps you want to do each day. If you dont reach the goal... go out and walk the dog, or take a walk around the block.

Also, DRINK WATER. I HATE water. If it is not ice cold, I just cant drink it. So what I do, is I keep a glass of ice on my desk. As it melts, I drink it. As I am drinking one glass, I have another startingI went from drinking no water at all, to drinking the equivlant to about 6 glasses before lunch.

My nutritionist also said if it is white... dont eat it. Pasta, white bread, potatoes... none of them good for you . All starchy carbs that do nothing. However, she also told me... dont deny your self. If you want a peice of chocolate, have the chocolate. But in moderation. People who deny themselves feel deprived. Then they tend to binge. Then they feel guilty for having eaten the forbidden item and eat more since they spoiled thier diet anyway. Thus becoming cyclical problematic.

If you allow yourself the occasional peice of cake it is ok. Just make it a very small peice of cake. Or only 1 cookie. 1 thing I have noticed is that if I have a peice of cake, the first bite is heavenly!!! The second bite is wonderful. The third bite is good. Pretty much after the third bite it is just finishing off the rest of the cake because it is there. Nothing is better than those first three bites. And you dont feel like you have deprived yourself and you didnt spoil your diet.

Another trick is dont allow your self to do ANYTHING else when you are eating besides holding a conversation. Dont allow yourself to pick at things while you type on your computer. Not even things like celery and carrots because in excess, they are bad for your too. If your mouth contains food your should do nothing else but eat

Lastly, learn to savor your food. Eat more slowly. When you eat, your fork should have time to spend time on the plate between bites. Roll your food around in your mouth for a bit. If you must have candy, suck on the candy rather than chew. The flavor last longer.

You would be amazed at how much these tricks helped me. I lo

I am a counselor at Quick Weight Loss Center (Houston), and no I am not getting paid to write this. I truly believe in what we do for our clients. I have worked for this company for 2 years. I feel very bad if you feel you had a "bad" experience with us, but I want to say that we are here to help you achieve your weight loss goals, that is our first priority! We have easy to follow plans with no calorie counting… no points to count. Just regular everyday foods you get from the grocery store. We have GREAT supplements to not only make it easier, but to help get those unwanted pounds off quickly. I know it works because I have not only followed the plan myself (I've battled my weight my whole life), but I see clients everyday losing weight!! Some of the greatest things I have seen in my 2 years at QWLC? People coming off their diabetes medication, and coming off their high blood pressure medication. I've seen people come in with their heads down walk out the door with their heads up high and proud of the person they have become. I LOVE my job and I am proud to help each and every one of our clients.

ps... we do a health history on everyone of our clients before they are allowed to use our supplements

They are NOT a good company and a RIP OFF/SCAM. They DO NOT do a complete health history on everyone (that's a lie) and I have the same complaint. Complaining to corporate did absolutely NOTHING, and they will NOT refund your money or take the supplements back (which I was allergic to). They even had all my information incorrect in the system, wrong address, telephone number etc. They pitch and get bonuses to sell their products, not tell you that you don't need their products to lose weight. I would NEVER refer anyone to their center. Do it the natural old fashioned way - limit your caloric intake, choose healthy foods, drink lots of water and exercise. Do not fall for their gimmicks, schemes, and supplements. It's not worth it. SHAME ON YOU QUICK WEIGHT LOSS!

They are a SCAM and RIP OFF! DO NOT sign up with them. They are only there to take your money. They are not professionals, do not do a health history and refuse to take their products back or return your money (even after they ve made a mistake). Do it the old fashioned way - healthy diet, lots of water, excercise and lots of will power. You can do it. ZERO RATING! See other complaints at

http://houston.citysearch.com/profile/9954278/houston_tx/quick_weight_loss_ctr_inc.html

I believe they are very misleading with their programs. I was told that with paying for the program I would have everything I needed to lose weight for the 16-18 weeks that they scheduled for me. I have been on the program for a month and a half and yes, it works, but I was not provided with all the products for my full program. It is a rip off because I was told that in buying the program, again, that I would have everything I needed to lose the weight I wanted to and now I am out of supplements and have to either put my program on hold or completely quit. Like I said, the program is working for me, I have lost 20lbs in 6 weeks but they are not up front about the cost nor half of the things you need to know. They rushed through explaining everything and in the end I made some mistakes because everything wasn't explained to me. I do agree that they are there to make money and meet their goal because I don't believe that all the counselors are happy at the location I go to and it seams they hate to rush. I will never do this again and will be stopping the program today.



Videos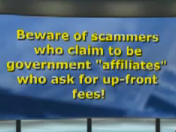 Latest Groups
Today's Mess-Up Photo