Share with Others
Recently Discussed Complaints
Consumer Tips & Tricks
Latest News & Stories
Latest Questions
Prestige Portraits/Lifetouch, Plano, Texas Complaints & Reviews - dissatisfied with picture

Prestige Portraits/Lifetouch Contacts & Informations

Prestige Portraits/Lifetouch

dissatisfied with picture

Complaint Rating:

My son went to the Plano location for his senior picture. I ordered two photos and when they arrived, I noticed he was in the very far right of the photo. I called and told the lady that I felt this was very unprofessional. She had me hold while she called the photographer. She came back to the phone to inform me that the photographer was being "creative", and if I wasn't happy with the photo, the photographer would be happy to center my son at no cost and send me two more photos. I was happy when the new photos arrived - that is, until I opened the envelope to discover they were the exact same pose - nothing had changed. My step-daughter was looking at the photo recently and commented that they had chopped off the top of my son's hair. Recently, I received an online survey that I filled out, and following was an email from Prestige asking me to call to discuss this further. I just got off the phone with Susan who suggested that possibly they didn't know what I meant by "centered." (Are you kidding me?) She also stated that when they do the "creative" portraits, they do tend to cut off the tops of the heads. I can't believe these people stay in business!

Comments
United States
Photo Services





Comments

Sort by: Date | Rating

It seems that Prestige Lifetouch Portraits have a huge scam going on with the high schools. It's a very special time for seniors, and you get sucked into buying pictures for hundreds & hundreds (even thousands!) of dollars! I wonder if the school's get a cut of the profits that Prestige is making! Call any local photographer and compare the prices for their senior portraits compared to Prestige! That is if you can even get a price before your pictures are taken! That's how they get you! They are way out of line! Beware!!! Schedule your photo session with anyone but Prestige! All they are going to do is rip you off! I cannot believe the schools have these scam artists coming into the schools! There should be a law against these thieves!

We went today to get our Senior her yearbook photo and found the service, intelligence and professionalism were lacking beyond anything I have ever seen. Sears, KMart and Wal-Mart (where I don't even shop) would have done a better job! Just completely and utterly disappointed.

My daughter attends Le Moyne College in Syracuse, NY. I just ordered and received her senior photo from Presitge Portraits.
I ordered one 8" x 10" photo for a total of $73.83.
I called to complain about their "touch up" service, which was included in this price. They told me that their service was "limited". For example, they might diminish glare off of eye glasses. Their "touch up" service does not correct the coloration of a tooth, which was my concern. I was told that they could do this for an "additional" $40. Understanding a little bit about "Photoshop"… I can't imagine that that price is reflective of the time spent to "touch up" one tooth.
Therefore, I registered a complaint about the cost of Prestiige services with my daughter's college. I am sure that her college provides substantial revenue to Presitige. Perhaps her college will consider reviewing their contract and find a company more friendly to parents and be more mindful of the cost to parents.

To Prestige Portraits,
I am very upset with prestige portraits. They charge so much money & give so little. Who needs 48 pocket pictures... but 1 8x 10, 2 5x7 4 4x7 they charged me $179 + taxes + ship & handling. Shipping & handling should be free... already paying too much. . Please, ... that's absolutely ridiculous. . Only reason husband bought it was because my daughter refused to get another picture taken from another photographer. But I'm very upset. I don't mind paying that much if I was getting more for my money. Honestly, They should make it ... 2 8x10, 4 5x7, & rest I don't really care... Remember... senior picture will go to all extended families too...


Jill king very unhappy customer in Cherry Hill, NJ

This place is a rip-off. Top dollar prices for shoddy work. Complain to your school districts and get them straightened out. When they start losing contracts, they will clean up their acts. What a shame so many folks happy memories are ruined by these opportunists.

We had both daughters senior pictures done in Chattanooga Tennessee and couldn't have gotten better service, pictures or packages.
They were so professional and really worked with my daughters unique future plans. We wouldn't go anywhere else.

Terrible, terrible photos! The first set of poses had to be redone because they were so dark that you could only see her eyes and teeth. Plus her hair was covering one eye completely. Second round (which we had to pay for) wasn't much better, but I did order one 8x10 for $74 (WHAT A RIPOFF!) It's blurry and extremely poor quality. Thank goodness we had additional senior pictures taken by a real photographer. Citrus Heights location. Epic FAIL.



Videos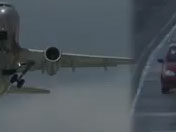 Latest Groups
Today's Mess-Up Photo