Pinzoo Complaints & Reviews - Rip off

Pinzoo Contacts & Informations

Pinzoo

Rip off

Complaint Rating:

Contact information:
Pinzoo


United States


pinzoo.com


On Christmas eve 2008, a good friend was out of town & out of phone minutes on his 'Net 10'. I found Pinzoo online & in what I believed from reading their site, should have been a very simple straighforward transaction, gave them my VISA card info in exchange for a certain number of pre-paid wireless minutes so we could talk.

Only AFTER they had pre-authorized my card, tying my money up with them, did a page come up saying that the first time a customer makes an order, it must be confirmed by a personal phone conversation and that could only take place during their business hours of 9:00am - 6:00pm PST. I had placed my order sometime around 9:00pm CST. I tried & tried to reach them to either cancel the order so I could go out and purchase a card & email him the PIN, or to get them to have whatever conversation ASAP & give me the PIN.

No response, no way to recover my money. They finally called me (I could not get an answer even when attempting to call them as soon as their business hours supposedly began.) late Christmas afternoon, finally put the PIN up. I stupidly used their feature to 'email this PIN to someone as a gift', and it never went through. It still has not gone through & he's back in town now.

I am also about as mad at myself for even considering using them again about 6 hours ago now, when my own phone - a Virgin Mobile was about out of minutes. I could & should have done it through Virgin Mobile's own site, as I would have had the minutes on my phone hours ago. But it is a fairly tedious process they have, and having believed the woman from Pinzoo who had FINALLY called me back, promising that next time I placed an order from them, the PIN would appear 'INSTANTLY' on 'My Account' page, day or night. Well, that was an outright lie. Over 6 hours have passed and it still says that my order is being 'processed'. I even received an email from them informing me that my order was being processed and would be up 'soon', and some lame appology.

Being 3:30am where I am now, it obviously is too late to make the call that was quite urgent. I doubt that I will be starting a new job Monday now, as my cell is the only phone I have - having recently moved to a new apartment. The only thing I believe they are honest about are their 'hours of operation' which are hours that most people are either not home or not awake. Which should not be a problem, if they followed through with what they promise. I have no proof, but am of the inclination that they do this to all or most of their customers, and probably are collecting interest on all the numerous people's small payments all combined - holding onto money they received for a service that is not delivered until many, many hours - possibly days after it was promised.

I to try to be reasonable and understanding, but it is hard when I have been blatantly lied to, and have no access to the money I gave them in good faith, and no access to what I believed I was purchasing. It is hard to be understanding under those circumstances.

The main reason I am writing this is not that I think anything will happen to them, but that maybe someone else.. or a lot of other people have had similar experiences with them, and if so, maybe if enough people avoid doing further business with them if this is their standard method, they will not stand to profit from our money, and we can get our wireless minutes elsewhere and be on with our business. Maybe a prospective new customer will see this and think twice before handing over their credit card info to Pinzoo.

Comments
United States
Products & Services





Comments

Sort by: Date | Rating

I signed up for Pinzoo on my AT&T GoPhone in December of '08 without any trouble. I called them, confirmed my identity, and the rest was smooth sailing. Refills are a breeze, and I save almost 20% including tax. I have no idea why they insist on talking to someone personally to sign up, but for me it was worth it.

Ditto to the first post above. They said instant and sure enough there was no instant and they weren't available until the next morning. I needed the minutes instant as they said and now my minutes have run out on my phone and I'm out of cash. Thanks a bunch Pinheads.

I just got suckered into the same thing. I wanted to surprise my boyfriend with minutes so he didn't have to stop at the store after a bad day at work, and thought "real time" was the way to go. HA! Surprise! They have to call first, and not only that, but it's Pacific time and on the East Coast!! And not only that, even though I put down my new number, they listed the numbers they were going to call as ones I had over two or three years ago when I opened an account and apparently canceled! This is going to be a mess. Nor surprise for my boyfriend. And I probably can't use the money on my credit card. Guessing it's on hold. VERY deceptive. No forewarnings. Nothing on HELP or FAQ. At rip off reports (which I'm going to write on next) they said it's for "credit card security" - ya, right...then why not mention that it has to be verified during business hours by phone BEFORE YOU PLACE THE ORDER?! Any other site in the world you can go on and order with a credit card right away! Is their online security that weak they must also have phone verification? Amazon never had to call - neither any of the other hundreds of stores I order from online. I really HATE to put this order through, but I'd rather get my boyfriend his minutes I guess. Argh. The company had all these great reviews, and I BET that most of the posters are selling those cards or they get paid to post reviews. Clear case of deceptive advertising. "Real Time" - HA! More like Pinzoo corporate time IN ANOTHER TIME ZONE!!! No stars for you pinzoo.

2011, Oct. I order refill card on pinzoo, it is a scam website, they got my credit card information, and call me ask my credit card bank information, I give them too, and then, total 4 hours after I put order, they call me again, say my bank not approve this time pay, and something ..., need 3 person talk on the phone. (it will let pinzoo get more my private information). I use my card anywhere, never get this troubles, and I believe that this pinzoon.com is not a trustable website that can use credit card. not sure why they setup website and hire people call customer one reson is they need people's credit card information, maybe do bad something later, please carefull. leave pinzoo.com away.

I used them today for the first time, they wouldn't approve the order till they spoke with me. I spoke with them and then realized I had ordered a nearly $45 pin instead of the $25 pin I had wanted. The customer service rep said no problem cancelled the order paypal noted the cancellation within about 30 minutes and I just ordered the correct PIN amount and all was well. Overall i am pleased with them and will definitely use them again. One thing I know is that by forcing a phone call between them and the person ordering the product they gain a level of assurance knowing they have a working number for that person. If something goes wrong and they get a dispute for a fraudulent transaction then they have that time and date of the call and the number called to track down the perpetrator. Thank you for helping to protect my identity...

The worst customer service ever ive ever gone through. Not only they wanna verify my number from the bank but the lady sue is so rude not a bit of customer service i guess they want all your inormation and private just to buy a prepaid card. They are worst than than scammers who spam you with email asking your private information . Their customer service sucks and stinks big scam!

i ordered minutes for my net 10 and never received minutes, i to tried to get hold of them with no sucess.So not only did not get minutes they also have my credit card number. Never ever will i use them again and will spread their scam to as many as possible.



Videos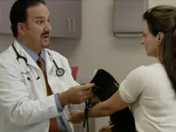 Latest Groups
Today's Mess-Up Photo