Share with Others
Recently Discussed Complaints
Consumer Tips & Tricks
Latest News & Stories
Latest Questions
Petsmart, Plano, Texas Complaints & Reviews - Grooming Hurt my Dog!

Petsmart Contacts & Informations

Petsmart

Grooming Hurt my Dog!

Complaint Rating:

I went to this petsmart location on June 10, 2009 at approximately 1:30pm. I took my dog Milo in to get his ears cleaned and his teeth brushed. I was told there was a little bit of a wait since I had no appointment. I went to a shop next door for ten minutes to give them time enough to do the items I paid for. When I returned to get my dog his eyes were bloodshot red, he was whimpering, had his tail between his legs and looked petrified. They hand him to me and his paw is gushing blood. I ask frantically what happened to my dog? No response, they rush him over to Banfield (the instore vet) and I am told we will have to wait while the doctor is out on lunch and the other doctor is in surgery. I ask several times what happened to my dog. I get a bunch of 'we don't know" answers and am told to take a seat and wait. I ask for the manager due to my dissatisfaction and he does not provide an "I'm sorry" or any sort of empathy but does provide me with a "we don't handle Banfield, they are not part of Petsmart". I remind him that they are part of Petsmart because they are in the store and that I still need an answer as to why Petsmart hurt my dog in the grooming department. He gets aggrivated and provides no answer. He then proceeds to keep "looking busy" each time he walks by as I wait for them to tell me what's going on with my dog. I am there until a little after 3pm. Around 3pm the manager *again the same person* Eugene was his name, comes to me and ask me if I want a drink of water. I advise him no I want to know what's going on with my dog and how can my dog get hurt like this when his paws were not touched. He then proceeds to tell me he thinks my dog hurt himself. I am then told my dog was in a kennel yet in ten minutes there would have been no reason for him to be in a kennel. I was not shown the supposed kennel that supposedly hurt my precious Milo and when I kept asking the same questions over and over Eugene proceeded to tell me he would kick me out of his store if I kept talking about it loudly. I was not raising my voice but was speaking at a normal volume but other customers could hear me I'm sure. Eugene told me three times he would kick me out of his store because I kept talking about it in earshot of other customers. I advised him I wanted an answer and when my answer was provided I'd stop asking, but that I realize the reason he didn't want me talking about it is because other customers may hear. He stormed off and then proceeded to call the cops on ME, telling them I was cursing him *(which i was not)* and they tried to arrest me for "disturbing the peace" as I was merely sitting there waiting for the doctor to finally come out. As the doctor was explaining the prescription pain killers and antibiotics he would have to take that's when Eugene made sure that the cops came over to harass me. I did nothing wrong but sat there and asked what was going on with my dog. I didn't curse anyone, or do anything wrong but cry and be upset that my dog was injured. I am boycotting this petsmart and all of my friends are as well. I would encourage anyone that is near this petsmart to never take your dog to the grooming department. The doctor at Banfield Dr. Flowers, she stated that she gets quite a few injured puppies/dogs, etc from the grooming department due to their negligence. I have also spoken with several old employees, as well as customers that have gone to this petsmart store and they have similar stories and similar issues with them. This is an ongoing problem that needs to stop!!

Comments
United States
Pets & Animals





Comments

Sort by: Date | Rating

I am sorry that this happened to you. It sounds like your town has a bad petsmart and a bad groomer. But I do want to say that I go to my local petsmart and groomer and I have not had a bad experience. They are very careful with my tiny 5 pound pom, especailly when it comes to her nail trims since she had a broken leg when she was a puppy and now has a plate in her leg. Again I am sorry this happened to you at your petsmart, sounds like they need new groomers and management, can you tell us the state and location of this petsmart to ensure that people know exactally where this issue is??
Did Petsmart pay for your vet bills??

OMG you sound like an hysterical pet owner. I doubt you were sitting and quietly asking what happened to your dog. If you left the premises while the teeth and ears were being done, then the dog had to go in a kennel so the groomers and bathers could get back to the dogs that had appointments and needed to get done. Some dogs will dig at the cage doors and cause nails to be broken and bleed. I have a pretty good feeling that is the case since no one could say what happened. Next time- no matter where you go, stay put and take your dog out when it is done. Groomers are not paid to sit and babysit the dog while you shop.
A bleeding nail is hardy something to cry about and seldom do they "gush". Judging by your dog's name, I would guess he may be a pug? Pugs eyes bug out all the time and they tend to be high strung. I think you are really embellishing this story.
As a groomer, I dread dealing with pet owners like you. We deal with multiple dogs every day and some are neurotic like their owners. We do the best we can but when someone gets hysterical over something small like a bleeding nail, we hope they never come back.

ps: to the person that decided this is a good forum to bash a pet owner, get a life. I am posting my complaint so that others do not have hurt dogs by a petsmart that couldn't care less for pets. I left the premises to walk next door and get my dog a dog toy and get a bottle of water. I was gone long enough for them to do the procedure and upon my return the dog would be finished. It's teeth and ears, doesn't take half an hour so don't hound me about not having an appointment, plus there were 8 staff people and only two dogs there at the time I took him by so seriously get over yourself. I never asked anyone to "babysit" my dog, I asked for a service to be performed. There was no reason to put my dog in a kennel because they had plenty of technicians around to get the job done. I went next door because they specifically told me it would take 10 minutes to get the procedure done.
I have put my dog in harms way and never would. I've been to this petsmart before and never had a problem but now their staff is no good and animals are getting hurt.

My dog is NOT a pug and the paw was gushing blood which is why he was rushed over to Banfield by the grooming department, so seriously you need to read my post instead of "interpreting" my post.
Dogs hurt just like any other animal does, just as humans hurt when they are mistreated. There is absolutely no reason why any place should harm an animal in any way shape or form. My dog was in pain, I had every reason to be crying and be upset. You are insensitive. It's people like you that as a "groomer" don't get it that you can't just treat people and animals however you want.
If you were a groomer you'd have compassion for an animal and not see it as a $ towards paying your bills. It's sad that you have this urge to go off on me instead of having compassion for a dog that got hurt. Maybe you are in the wrong profession.

This post was for a complaint towards a store, not for someone who has nothing better to do than to get on the internet and bash others to complain about the person posting.

I am using my free speech right to inform others about my experience so that no one else gets hurt in the process and am glad there are websites like this where I can lodge a complaint and let others know about a business that does people wrong.

Yea lady...Your a nut job. Lol. First off we care very much about the pets that come in. Its the fact that accidents happen & thats no matter where you go. And most the complaints we deal with are pathetic because the owners are just after some kind of discount. You will NEVER find a grooming salon that hasnt cut or quicked a dog.

Thank you "me" whoever you are! and to Kelly- don't even try to pull this one:
"If you were a groomer you'd have compassion for an animal and not see it as a $ towards paying your bills. It's sad that you have this urge to go off on me instead of having compassion for a dog that got hurt. Maybe you are in the wrong profession. "
I am a groomer and a manager and have also been in pet rescue for over 30 years. I have more compassion in my pinkie than most people have in their entire body. I feel very bad for any animal that gets any type of injury. It's the hysterical, over reacting owners that carry on like a 2 yr old that irk me. You remind me of a owner I had a few weeks ago. She insisted I cut the dogs nails. I told her 3 times they were already short and should not be trimmed yet. She continued to insist and I attempted to just tip the nails to make her happy. Lo and behold, the 2nd nail bled a little. I applied quick-stop, sent her home with some and told her the pavement may cause the nail to bleed again. She went home, became hysterical when the nail bled again, called and flipped out, then took her dog to the vet, who simply applied Quick-stop and sent her home. She came in with her vet bill and insisted that she be reimbursed and wanted the groom free. She was loud and obnoxious and made sure other customers heard her. This is what you sound like to me.
And as for not grooming to pay the bills???? WTH? I am not a volunteer to make your dog pretty and clean and healthy! I volunteer for rescue. If you don't want to pay for the services, then get a stuffed animal.
I am glad you won't be back to PetSmart and I hope the groomers there know the surrounding salons so they can warn them of the crazy customer and to beware!
Get over myself? LOL You, lady, need to get over YOURSELF!

For all of you!!! If you have a complaint about a business you need to contact the Better Business Bureau in your state and file a real complaint! Posting on the internet might get you noticed, but it doesn't do anything to stop the issue.

As for groomer...YES, I am the nut job of a pet owner and if my dog was treated like she said her dog was, someone would be bleeding...and it wouldn't be me. Dogs do hurt just like you do...want me to cut YOUR nails????

Wow...this is a heated argument. I've been in both shoes myself. I'm a groomer and understand that accidents do happen. But this owner wasn't even told what happened to Milo. Wouldn't you feel angry if you pick up your dog and you see blood and no one is telling you what happened? Yes...I would get loud and have in the past. Then I became a groomer. Knowing that kind of anguish and being put in that position before...I always explain to my customers what happens. And if I don't know then you know what I say. I DON'T KNOW!!! There are times when incidents do happen when we're not looking. Granted...if he overeacted...it never helps the situation...but be sympathetic of the situation. All the owner needed was an answer and an apology. He never got that. He was only left wondering what happened. Milo obviously got hurt. A quicked nail is STILL painful. Small injuries may be insignificant to you...but not to Milo and his parents.

ok for starters I do work at a petsmart, and if you are doing this package with the ears and teeth it doesn't take any ten minutes, more like two. We are very often so busy that we can't just sit with the dog, we usually give a few minutes and if after a few pages the owner doesn't show up we put them in a kennel. And even if that was the case, and the little guy got a broken nail or a split pad, there is no reason to treat a pet parent like she was treated. If something happened they should have tried to get the bleeding to stop and find where the bleeding came from. Lady I don't know what happened and I am really sorry you got treated that way.

I actually do groom dogs. It sounds almost like the puppy got its foot caught in a kennel grate and not a quicked nail. I know that you can put a towel in the kennel to keep the dogs foot from getting injured and yes I have nicked dogs before but that doesn't mean that you should be this insensitive about the situation. I believe that the dogs pain and discomfort should be taken into account too. The employees should NEVER treat a customer the way you were treated. I believe that if you groom dogs you should love the animals and not just the money!! I feel very sypathetic to the way you were treated and as a pet owner myself I believe I would have reacted the same way if no one was giving me any answers to why my dog needed a vet. I believe we need more caring pet owners like you and I am very sorry you were treated so badly

yes i groom at petsmart and i myself in the 5 years i have been grooming have also injured a few pets. always it was an accident. but i have also seen customers treated in such poor taste as this story here. i have also seen customers react in a manner that is unreasonable.

just be vigilent over your dog until you meet a groomer that you can trust. dont let anyone ever tell you that a quicked nail is necessary or unpainful (as i have heard groomers say). quicked nails can also be in part the owners negligence. bring your dog in more often. pay a little extra for grinding. teach yourself to do these things for your own dog. you will save money and learn what it is like to make a mistake i feel bad when i quick a dog but sometimes it just happens.

needless to say, "petsmart where pets are family", i would never treat my family the way some petsmart employees ie...groomers and management; treat the dogs that go through their care.



Videos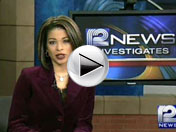 Latest Groups
Today's Mess-Up Photo