Share with Others
Recently Discussed Complaints
Consumer Tips & Tricks
Latest News & Stories
Latest Questions
PCH Complaints & Reviews - This is a waste of time!

PCH Contacts & Informations

PCH

This is a waste of time!

Complaint Rating:

PCH is a HUGE waste of my time!!! I have been trying to win through PCH (Publisher's Clearing House) for quite a few years and I have ordered things, filled out all the entry forms and I have never EVER won anything from them!! This is a TOTAL rip-off! I will never EVER deal with PCH again!!! I am through wasting my time and not getting nothing in return!!! This company wants you to fill out all these forms and search for chances to win and buy things, BUT THEY NEVER GIVE YOU NOTHING IN RETURN!!! This is a HUGE WASTE OF ANYONE'S TIME!! BLOCK PCH FROM YOUR E-MAIL AND DON'T ANSWER THEM AT ALL!!! ALL YOU WILL GET IN RETURN IS A BILL FOR HAVING TO PURCHASE ITEMS!!!

Comments
United States
Lottery Scams





Comments

Sort by: Date | Rating

Yes PCH is a rip, they had my hubby believing that they were coming to Hawaii PLEASE
as to even give him the date time place of hotel they were to stay at ... I quess they cancelled or the hotel may be over booked LOLOL

I have an UT Starcom cell phone CDM 7126M model the problem is that it does not work on any stations provided. The same problems that KKTV Reported in Southern Colorado I also experienced. Willing to return items please advise. Thank you Richard

IN REGARDS TO THE FOLLOWING>>>>>

Melissa.Kelly61 You do have my sympathies but if you are doing the online PCH/mail type, it does state (NO PURCHASE NECCESSARY!!) so if you are buying things thinking your making your chances better, well I would stop that, I too have been doing this, ever since I turned 18 I got theses, but now being 45 with nothing to show for it, I just do it to amuse myself, I and play the games they have on here. what you must remember is that what goes around will come around, maybe not now, but when they see the big guy, how do you think they will answer him?

I totally agree with everyone's comlaints. I also been sending in applications for many years until i got my first computer from my daughter last year. 2011. Thats when i started applying over the the Pubisher Clearing House Internet Sweepstakes. Ive been swindled into try before you buy producls, only to be charged full price for the item, evern before i got it! Or, not even got it at all and it costs as much as over 100.00 taked right out of my debet card. Heck of a way to learn? Im finished with their lies and promises of if you play games. you win instant prizes, and also you can never redeem those points you aqire after playing all those games of chance! In the year 2009, they had me believe that i was the big winner! They had the closest florest picked out and everything all aranged for me to really believe i won! I evern had the form on the wall for everyone to see! However, all i got stuck with was alot of magazine bills in which i never ordered and now they went to the credit burour! My advise, dont get involved with these people because once they get your credit information? They start charging your card to all kinds of fausifyed puchaces! Arline Lineberger-Ubl. DONT GET INVOLVED!

Goes without saying. If it sound to good to be true, it is.Waste of time and you get so much junk mail.

You don't have to buy anything ever. Somebody has to win but you can't win if you don't put in at least one entry. Waste of time? Yes, unless you win. A couple of times I somehow got a magazine into my cart which I never intended to buy. I called customer service and they immediately cancelled the order. They said I'd probably get an issue or two but there would be no charge and there never was.

I have had a membership/user id with PCH for more than twenty years. When the Internet started in 1993, I started playing the games and entering the sweepstakes online. Like the rest of you, I have never won anything, not even $5 (five dollars). Also, I have never heard or met anyone anywhere I have lived that won anything from PCH. I have lived all over the USA. I have tried to locate some of those alleged winners but they don't exist. Still, I play the games just for the fun of it and to exercise my mind. Lastly, when you play the token games and you accumulate as much tokens as I have over the years, PCH starts to lose your tokens and starts to have technical errors. The tokens allow you to enter to win stuff, which they don't want you to do, especially if you have lots of tokens. I am certain they do not give away all that money, the money they say they do. That is false advertising and fraud. However, they are somewhat legal as long as they give away one dollar each year. You have a better chance winning your state lottery than you do winning anything on PCH.

Real waste of time and rip-off. We all have the same rigging experiences. To hell with them!

Has anyone played PCH Bingo and gotten an O? I, gotten every letter, prior to the Saturdays they expire. Total waste of time. Same goes for the INSTANCE WIN and slot games.

PCH is such a scam, don't fall for it!!!

The whole problem is the odds we face and the number of contests they run. New contests are happening all the time, all you have to do to see that is to look at the number each contest is given. Those entries you do every day go into different contests, not just the same one or two. The odds of winning is usually in the billions-to-one. They can't/won't divulge enough of the specific info of the contest winners. Would you want your address released publicly if you had just won the "big prize"? If this entire process is just a scam then they would have certainly have been brought up on charges by now. Yes, I have been submitting entries into their contests for quite a few years now, like a lot of other people have, but I have reduced my entries to just the quicker and easier ones. I don't do games or enter any information into forms. I press "SKIP" a lot and get to the "CONTINUE" button at the bottom of the page as quickly as possible. In the past, I have ordered a few items. As expected, they are ALWAYS of poor quality and, basically junk, and not worth having. I no longer place orders and I don't watch any of the advertisements they try to force you to watch. My sound is always turned off while I'm looking at their emails, too. They tend to overwhelm me with their emails so I'm fairly selective on my entries. One thing for sure, someone is making a lot of money, it just isn't me.

I HAVE PLAYED PCH EVERYDAY AND DON"T WIN SHIT...YES I BELIEVE IT IS A BULL SHIT GAME... ALL THEY DO IS LIE SAYING YOU CAN WIN...I EVER HAVE WON ANYTHING AND I ALSO FILLED OUT ALL THE BUULLL SHITTTTTT THEY SEND ME AND I CHRIS B. HAVE NEVER WON!!! ALL, I DO IS PAY POSTAGE TO SEND IT BACK...;.



Videos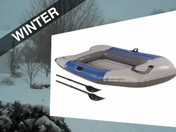 Latest Groups
Today's Mess-Up Photo