Ontario Drive Clean, Ottawa, Ontario Complaints & Reviews - Emission test way off

Ontario Drive Clean Contacts & Informations

Ontario Drive Clean

Emission test way off

Complaint Rating:

Contact information:
Penzoil 10 Minute oil Change


1-2 Carling Ave




Ottawa

,

Ontario




Canada


Phone:

613-828-8982




I have a 2000 Toyota Sienna that is in great shape and that is being kept in great shape with service records at the local dealership. The Emission test was required at the time of plate renewal. I took it to the Pennziol (Penzoil) 10 Minute oil change for an Emission test. The car used to score 14 or 16 on the Nox criterion. To my surprise it failed for over 1000 on the Nox reading. I tried to explain to the technician that there is no way this is my car that scored such a reading given that I never had the engine light on. They showed no interest in even looking into my claims. Without doing anything to my car, not even changing the oil or adding gas or any additive, I took it to the Ottawa Emission Centre the following day and it passed with a 16 Nox reading. I took both reports back to Pennzoil (Penziol) but they did not listen. I complained to the Ontario Drive Clean program and escalated to my provincial representative Jim Watson but they were not of any help to my complaints.
I don't recommend Penzoil (Pennzoil) for an Emission test. I also think that the Emission test is a money grab that the Government of Ontario is making money out of by licensing the test centres and that the government does not show any mercy to anyone being treated unfairly with un-tuned test equipment. The hill with McGuinty.

Comments
Canada
Car Service Centers





Comments

Sort by: Date | Rating

I would have to agree with you that the whole Drive Clean program is a sham.

Here's my story...

My 1992 Dodge Caravan was tested at a Goodyear centre near me (Nov 2009), and failed on NOx emissions. I spoke to my mechanic about the failed test and I explained that the muffler shop had changed the catalytic converter just 6 months after the last emissions test, claiming that it was faulty. He said that was probably the problem, the replacement converter is inadequate. We put some engine additive in and took the car to another facility for a test, hoping a different test machine may give us better results. It failed again, but this time much worse than the previous test. I explained to the tester that the catalytic converter was replaced. This mechanic agreed that the problem is probably with the catalytic converter. I called the muffler shop and they said they couldn't help, the warranty on the converter was only 1 year but if I wanted a replacement they would give me a good price. The problem is that $450 must be spent a an approved emission centre, so I asked the centre what could be done. He said he would have to perform an engine analysis ($75) to determine what should be fixed. A couple of hours later he calls me up and says that he thinks, but he's not sure, it's the catalytic converter, but his replacements would probably fail as well, and since we need to spend $450, it would be put to better use tuning up the car. So I had a tune up done, wires, plugs, and oxegen sensor. The total cost for all the work was over $500. The end result, the NOx still failed with 2, 555 (after the tune-up) and 998 on the first test at Goodyear(the pass limit is 735). More than $500 spent was a complete waste of money. The environment is no better off, and the emissions from my van are worse than when I started, if the tests are to believed. Worse still, in 2 years I will have the same issue all over again!

Major lessons learned here
1) Never let a muffler shop replace an OEM catalytic converter (probably applies to all major emissions components) . Get a second opinion!
2) Drive Clean is just a farce, and a money grab!

My car also failed at a Penzoil (1305 Bank St., Ottawa). I had a new catalytic converter installed and failed the restest!

When I complained to the local garage that did the work, they had the vehicle re-tested at a new test location and it passed. No new work was done on the car and all it needed was a new test at a different location!...

Drive clean is a scam and is a poorly run program.

I am still in the complaints process to get some money back...

I totally agree with everything being said here.

The Drive Clean program is there to let the govt and these garages make money, and recover the cost of their equipment and pay their mechanic's salaries. I had CT fail my perfectly good car that had been passing with really low emission readings in prior years. Then they asked me to pay $125 just to diagnose the problem and suggested that this $125 will count towards the Repair Cost Limit.

Little mistakes (deliberate or not) like not adjusting the dynamometer for your specific vehicle make, can make your vehicle fail on the test. There is an inherent conflict of interest when u allow the same repair facility that tests your vehicle and then offers to repair it. How can the govt overlook that conflict of interest at these testing facilities?!

Even the APA (the Automobile Protection Association) has written about problems with this program. The APA discovered that test variability was huge. The pollutants measured varied by up to 800% for the same car, often tested on the same day.
http://www.apa.ca/template.asp?SectionID=3&ArticleID=5

I can go on and on... i have totally lost faith in any of our governments' initiatives!! As if they were not taxing us enough, they just keep finding creative ways to make us part with our money.

another article detailing problems with the drive clean program...

http://iwarrior.uwaterloo.ca/props/?module=displaystory&story_id=885&format=html&edition_id=10

Ok explain this. I passed my 2009 drive clean test on hydrocarbon at 2500 rpm. limit was 200...result was 72 = pass.
So I had my car tested yesterday for 2001 test and at 2500 rpm the limit on the sheet now says 58... result 146 = fail.
WTF. The limit on hydrocarbons at 2500 rpm have dropped from 200 to 58 since 2009 ?
According to 2009 HC limit my car still passes emission test. Limit dropped to 58??? car fails. bs SCAM! kim may Sarnia ontario

should say 2011 not 2001 in my post above

Well keep on voting in Dalton and enjoy the rip-off!! It's only going to get worse as of Jan 2013 when they introduce the new OBDII scanning. Your vehicle will fail if there is anything wrong reported by the PCM even if its not related to emissions. More of our tax dollars wasted on stupid senseless programs that have no benefit to the working class or the environment for that matter but to take money out of our pockets without us having any control. Disgusting and pathetic.

In this case most likely the egr valve stuck at the time of the test which would
cause the nox to to peak..it could be a isolated event or a problem...not trying to
justify the Fail ..only trying to explain it...it happens and the inspector
and the testing
location are not at fault...I have been an inspector since the program began and
have seen this many times and understand your animosity..but that's the way it is..
Hold on to your hat because starting 2013 the new test is is even more brutal.
Hope this helps explains what happened..Ray Pillon

I totally agree with the comments above that the drive clean program is a scam. Especially the new one that just started this year. I was warned by my mechanic that if one has a check engine light is on, the car automatically fails, even if the code has nothing to do with emission as is the case with my car. I went to Canadian tire and my worst dreams have been realized, I told the guy at the front counter that I have a code and with out even asking me what it was he said that my car will automatically fail. This is a total money grab and I think people should unite and push the Ontario Government for some serious changes on this plan, as it is obviously needed. I left a message at the Minister of environment office and drive clean program also. I wonder if they will want to talk to me. Thank you and god help us all because the government surly will not.

I totally agree, the new emmissions test is nothing but a money grab. When a car has a check engine light on and a code related to emmissions and it passes with the old drive clean test ( wand in tailpipe). Now it fails with the same code with the OBD2 test,
I'm sorry but this is a crock of BS that the powers of BE keep doing to us all.
I would put a bet out there that if my car was tested again right away after the new test but done the tail pipe test, I would pass with flying colors. I'm for a clean environment but what they've done with the drive clean is stupid, shame on those who brought it out and those that approved it, truly shameful.

This test is a fraud based on two things: collecting money
from drivers for unnecessary repair and letting go polluters on the roads.


Car computers are producing failure during the normal car engine
operations due to problem in sensors and electronic processors. Moreover, car engine is the complex self
restoring system that could periodically fail and self restore. In regards with
it, on board computer cannot be trustable source for drive clean test.


No single publication
or research establishes direct relation between computer's readings and
concentration the toxic components in car emission.


No-one can guarantee that vehicle is safe for environment
after passing emission test based on computer's readings since no direct measurement
of toxic components has been provided.


This practice is wrong and has to be stopped.

This test is based on an unrealistic criteria. The auto manufacturers are not famous for computer manufacturing. This is yet another provincial money grab with a requirement for multiple test and parts & labour at the cost of driving citizens.



Videos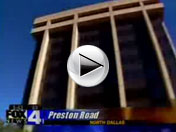 Latest Groups
Today's Mess-Up Photo