Ocwen Financial Corporation Complaints & Reviews - Beware

Ocwen Financial Corporation Contacts & Informations

Ocwen Financial Corporation

Beware

Complaint Rating:

Contact information:
Ocwen Financial Corporation


United States


www.ocwen.com


In October 2007 Ocwen said that they would modify my mortgage payments based on my monthly income, so we could keep our home, but I had to be 30 days late to in order for them to even consider it. So I went ahead and didn't make October's payment. As of today, May 21st, they have not been able to help me. They only adjusted the interested rate. So I have submitted an offer for a short sale, and every time I call to check on the status, they harass me about why I am not keeping the home.

Comments
United States
Mortgage Companies

More Ocwen Financial Corporation complaints






Comments

Sort by: Date | Rating

I agree with everyone on this comment board and I am so sorry to hear about all the trouble that you are all having. This is the reason I started my company. I have helped several people that have mortgages with ASC, Countrywide, and other mortgage companies that don't seem to care if they harass people or suck them dry. The comments I have heard are along the lines of trying to get blood from a stone or turnip, or something like that.

I have a service that actually will take you out of the loop of contact with ASC, or Countrywide or whomever you have servicing your loan. All you have to do is tell me how we can help you. By that I mean, tell us what you are looking for us to do for you and we will pursue the help that you want, no matter what. We have all aspects of the mortgage business covered from being a mortgage mediation company, a title company, a real estate company, all the way to having access to attorneys for litigation or help to avoid foreclosure. No aspect of help is turned away.

Let me tell you, most of the customers that I deal with have told me about the fear and the frustration of working with mortgage companies that don't seem to care or give them the runaround. To be totally fair, mortgage companies have their ways of dealing with people. Some are good, some are horrible. But one thing all mortgage companies love is being vague. When they are vague, they don't have to give you information until you ASK for it. How does that help you? How can you try to save your home if you don't know how to ask the right questions?

That's another reason why I created this company. I take your number out of their "system". When they mail you something, it goes to me. I take the burden away from you so you can live your life without the phone calls and the letters. And the rudeness!!! Oh, man, if I told you some of the stories I have heard...let's just say, it's not pretty.

I know that some people are going to look at this comment and go, this guy is trying to drum up business. Well, you're right. But here's the kicker. I used to work in mortgage collections. I used to make the phone calls and send the letters. I used to work around the people that make your lives hell. And I kept asking myself, why? Why are these people not being told about the help that's readily available? Why are these people not being helped to make payment arrangements that are realistic? Why does this company care more about the money than about customer service when that is supposed to be their primary objective?

That's why I got out. I can not stand collections. Just because they are hiding behind a company name they think that they can say anything or act anyway they like with the customers, being friendly with one and the next 40-50 they can treat like crap. Where is the customer service?

I take all that frustration away from you and create solutions that work. I know that it may be hard to swallow, but I do. I have done it for several people. And I can do it for you too. If you want more specifics or just want to talk to me, call my office at 888-453-1518 and check out the website, which is being updated with a few new options available. And this isn't just for people facing foreclosure, people that are current and want to pay off their home early, call me. I can and will help as many people as I am able to. What have you got to lose? Website address is http://www.onlybusiness.com/members/RealtyMediationService...and if not for you, best of luck. In all your endeavors.



Videos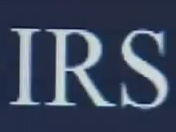 Latest Groups
Today's Mess-Up Photo