Nova Medical, Texas Complaints & Reviews - Is this even a company?? It's a joke!

Nova Medical Contacts & Informations

Nova Medical

Is this even a company?? It's a joke!

Complaint Rating:

Contact information:
Nove Medical Centers


Texas




United States


n-o-v-a.com


Where do I start with this company? STAY AWAY!!!
We all have our run ins with a company here and there and disagreements, which is normal, but this company is completely crazy! I was hired as a 'medical rep' who took over someones territory because they were offered another job..COMPLETE LIE!!!
I get there, they have about 15 new reps and said they hire the navy seals of sales people and whoever comes out alive survives...

REALLY?? Not only do they try to scare you, which I don't take...(do not let the small Blondie girl look fool you)..but they fired me for 'negativity" yet it stated on the termination form as insubordination/lack of performance. That's so odd because I am the ONLY person who brought in a client my first week there. I started asking too many questions and they are hiding something. I know this because I am always the top sales rep for any company I work for, yet they let me go because I 'asked questions.'

HMMM...correct me if I am wrong, but I think when you are new to a company, asking questions is a positive thing..

Then they send me a letter saying they are suing me..this is what HR received from me.
I just spoke to Emilie, who told me to email you in regards to my termination.
Yesterday at 11:00 after our corporate meeting, Lee received an email from corporate with a directive to terminate me for "negativity." I am a very positive person and have been since day one so both Lee and I was equally shocked and surprised. Lee and I proceeded to review every possible scenario and neither of us could come up with an explanation for my termination or any negativity I have exhibited towards the company.

The timing of my termination is very suspicious. You probably are not aware that Brian, who started on the same day I did, behaved extremely inappropriately and unprofessionally towards me last Friday. In fact, I would absolutely deem his behavior "harassment" and I'm sure my attorney would too. He called me (or screamed) curse words including the "f" and "b" words AND slammed my foot in the door (which some would constitute as physical harassment and an unsafe work environment). I did not report this because I was scared to do so since I was so new but now realize this incident should have been reported IMMEDIATELY.

Another area of concern is the reason for my termination. Lee stated that my termination was due to "negativity about the company, " yet the reason on the termination checklist states "unsatisfactory performance/Insubordination." This is also suspicious to me because that is a glaring inconsistency from the original reason for termination. I signed up a company the first week when I was out in the field, so I don't see how unsatisfactory performance could possibly be the reason for terminating me. I do not know what is going on, but Lee said he could not disclose who reported this to HR

If Nova Medical is going to fire me, I deserve a valid explanation. Also, if I was allegedly being negative about the company why wasn't I given a warning? I have never in my entire career heard of such an ineffective and unjust policy.

I am demanding a legitimate and honest reason for my termination. I do feel I was targeted unfairly for some reason and feel I deserve to know the truth. I have worked extremely hard since my employment began including working evenings. Further, I feel that the company misrepresented itself and my position in particular. I was told I was taking over someones territory because she took another job and then came to find out this was false, and I ended up working with three other guys at the Medical Center office.
Obviously, there is quite a bit we need to discuss, including my compensation since I have not yet received my paycheck for three weeks of work. I was also told I would receive $500/month in gas because I am driving all over Houston, which again, was not mentioned to me in the interview. I do expect a call from you by the end of today to discuss and resolve this issue amicably. My cell is

Comments
United States
Business & Finances





Comments

Sort by: Date | Rating

I've been with Nova Medical Centers for 18 months and have never seen or experienced what this person is portraying. Harassment, either verbal or physical does not happen at Nova nor would it be tolerated. This sounds like a someone who was terminated for openly complaining about having to manage and complete specific, required job tasks they may have thought were unreasonable.

In the early weeks of employment at Nova, a new sales person is judged on attitude, productivity, prospecting skills, appointments setting and new customer sign-ups. It is not uncommon to sign-up several new customers the first week in the field.
Sounds like this person wasn't willing to do what it takes to be successful at Nova. Nova is a great place to work for those who will make the effort.

I have been working at Nova Medical Centers for 3 years now, in both an established market and an expansion market. Being in sales for the past 16 years I have been sold a lot of "pie in the sky" while being recruited for other companies.

When I interviewed at Nova I was told about the fantastic income potential (Great BASE, car allowance, company cell, plus expenses, great benefits medical/dental/vision/401(k), truly UNCAPPED commissions, and they are RESIDUAL for as long as YOU properly maintain your accounts!!!). I was also clearly informed of how Nova has a VERY structured program for success, IS micromanaged for benefit of the rep and for accountability to management, and to not try and re-invent the wheel here.

3 years later I have found that Nova's formula for success coupled with my hard work and can-do/positive attitude have provided an exceptional income, which continues to grow every month, and a true career where I should be able to comfortably retire from one day.

I am so excited to be working for a company that is an industry leader in our field, and is growing so rapidly that I wouldn't be surprised if our nervous competitors are actually making up some negative posts about Nova. Check our website every 2-3 months and just see how many locations we are adding if you don't believe me. Also read the many testimonials there, from recognizable companies who are singing our praises! Talk about job security in this crazy economy!

If you are willing to work hard and you want to actually get paid out for what you put in... Nova is for you. If you want to work somewhere where all of your time is your own to fail or succeed, this may not be a compatible fit.

Just keep in mind, if you are in or coming from that type of "free" work environment, and you are on here considering a career change, there's probably a reason why!

Your so full of shit, your probably a recruiter doing damage control on this horrible excuse of a company. And no one has been there over a year, they fire everyone.

I have worked for Nova on the clinic side for about 4 1/2 years, and I do see a few sales people that do not make it. The structure is very well defined, and you must follow it to the "T'. The people that I see make it are usually very dedicated and have a positive attitude, it takes a special type of person to handle what is expected of our sales team and the micro managing. Just wanted to put my "two cents" in because I do really believe Nova is a great place to work, and the person who wrote the complaint above seems to be bit dramatic honestly...

As an outsider looking at the following, all the wondeful comments look like cooked remarks. Looking at the careers section most of the above is basically the job profile rewritten. I am going to have to agree with perkins77 that the above is damage control. No sales job requires one to follow it to a "T" and if that is the case their is usually a reason to make sure something crooked is not found. Also, since the above was fired for asking questions, that would align itself pretty well with the gotta follow to a "T" otherwise said individual may found out the truth. Career section looks like a high turnover company not interested in keeping people long term to keep salaries low and lots of promises of benefits that one probably does not receive until with the company for a few months.

This is by far the most ridiculous company that I have ever experienced. I have a proven background and track record as a top producer in my region with tons of awards and recommendations from prior employers as a Sale Professional and Sales Manager and I have never experienced such an unprofessional company in my entire career. Nova Medical Centers practices what accomplished Sales Managers and Sale Representatives would call a churn and burn environment. They are in effect a scheme. They offer a big salary and compensation package to jump start new markets and hire a high number of Sale professionals with the goal from the start of terminating said employee after they bring in accounts. After a Sales Professional brings in a new account which usually last about 2-3 weeks they terminate all but a couple of the sales professionals they hired and keep a few on for account maintenance. This model is how they grow their business quickly. They can offer a large salary and compensation package because they never intend on keeping these sale professionals on board. This allows them to build their market share and never pay the large compensation package they offer to new hires. The best way to put this is described here if you only pay an employee a large salary and compensation package for a couple of weeks you essentially only pay for a couple employees a year even though you have a large number of employees. If you research this company you will find that almost every sales professional at this company has a tenure of less than a year and most the time less than six months and an even larger number only have a tenure of a few weeks. One major problem is that Texas and some of these other states Nova is in are right to work states and you can be terminated for any reason with or without cause. This is what allows Nova Medical Centers to churn and burn sales employees at will and protects them in most cases against legal action. There are although some legal actions that can be executed. To start, contact the Attorney General in your state and file a complaint against the company. There are a number of violations this company makes and the Attorney General will help with identifying these violations. They have figured out that most Sale professionals will give 110% the first few months or weeks of their employment and understand that they can achieve the max of a sales professionals performance during this time. This allows Nova to obtain a large number of new accounts and then all that is necessary is to maintain these accounts. My recommendations for anybody who goes to work for this company is to make sure your established accounts are your accounts and your relationships are ones that you can take with you when you leave. A successful sale professional has an established relationship with their clients and if you have created a meaningful relationship with your clients they will follow you anywhere, most will take your word when you tell them that this company is not one with a good moral value or good ethics. Most companies do not want to do business with companies that treat their employees badly as this is a sign of how they their company will be treated in the long run. Do your homework before taking a position at this company. A simple search on the web and you can learn a great deal about this company. Search past employees and present employees. Past employees can give you a great deal of information about Nova. Almost every past employee that I spoke with has almost the exact same horror story of their employment with this company. Eventually Nova will reap what they sow. Ultimately with-out sales professionals this company will not be able to expand and grow as this is the backbone to their success and the business model the utilize. Nova only services employers and not the general public, they may not understand it now but the future of this company is being tarnished by their lack professionalism. Another way to help this company with changing their practices is to write your reviews on specific employees at Nova as most will at sometime have to find employment elsewhere throughout their professional career and holding these current employees accountable for their actions is just as important as holding the company accountable for their actions. My guess is that an individual has much more to lose with a negative review on the web than Nova and eventually will not be willing to jeopardize their professional reputation for a company that they may one day no longer be apart of.

This company is a joke! I had to travel for training during my first week & arrived on a Sunday. I was advised all my travel expenses would be taken care...complete bs. The car rental company declined the Nova Credit Card on file! I Had to use my personal credit card since Novas would not go thru & no one was available on Sunday evening to correct this. The management was rude & ill prepared for my arrival on my first day. I had to wait two hours before any training even started. This company does not foster any type of successful sales environment. Needless, to say I did not go back.

If you have been suckered into working for this place, turn around and run as fast as you can. They sucker all prospective therapists into working here. They will say whatever they want you to hear. They will say it is not a workers' comp clinic, that there is a mix of neuro, ortho, and sports, and that you will be treating athletes.

The reality of it is you will be treating workers' comp cases 100% of the time. I don't know if if the outside recruiters they use are duped or in on it, but you will be met with lies from the time you first speak with a recruiter, to the time you are hired.

Do not bother with asking about turnover rates of therapists or patient to therapist ratios, they will lie and have lied about these too.

The company hired me, and will hire you as a "supervising" physical therapist, but you will be on your own at a clinic, supervising a single aide. You will see caseloads so large that you cannot provide quality care to patients. Upper supervision will tell you they will come in and help when numbers are up, but when they do come in, they will act as a seat warmer and waste of space. They will either sit there and do absolutely nothing- to the point to where they fall asleep in the middle of the action- or will be so over-bearing and unnecessarily critical of you in front of others.

The billing procedures are questionably ethical at best (if not illegal), taking the power and right of the therapist to bill correctly away from them. During my time there, multiple therapists raised concerns related to this problem, and were ignored. The company just does not care, because legally speaking, it's the therapists' duty to ensure accurate billing, and if anything were to happen, it would be on the therapist and their licence. Management has also asked for unnecessary filler exercises or inaccurate in/out times to be logged to get extra units billed. Just considering this aspect, I would suggest looking for work elsewhere.

This company claims to have an innovative way to treat patients, but really just re-invents the wheel.

The business model of this company has the corporate and management staff sitting comfortably without a care in the world regarding the staff. Staff turnover rates are terrible. They know they can always find someone to fill a seat, which is what they want. They do not care about hiring a person, they just want another physical therapist's license to bill under.

I've seen therapists that work their butts off not only not get any recognition, but catch plenty of flack and criticism. Then I see therapists that sit around depending on the aides to do 99% of the work, only standing up to do evaluations and re-evals then having the aide teach and supervise 12+ patients at once, that are in great standing.

Every clinic has cameras set up that they claim are there to protect the staff, but the set-up is to keep an eye on staff. I can't even recall the last time I was able to use the bathroom without getting a phone call from corporate offices asking where I was, or treating a patient in a zone that wasn't in view and having to explain myself to management during rush times when my presence was needed elsewhere.

Management and corporate will lie and tell three to four people at once they will get a new management position if they apply, but can't give it to everyone.

And last, but certainly not least, a thermostat system is in place to control the temperature from the corporate offices only. The temperature is rarely set to a safe or ideal range for exercising patients.

There are reasons why lawsuits have been filed against NOVA and it's owner regarding the fair labor standards act, as well as a fraud lawsuit against the owner.

I am glad I left on my own with my dignity intact, but some of my colleagues weren't so lucky, getting fired for strange reasons. The majority of people fired are told because of negativity towards/about the company, but the written documentation usually says unsatisfactory performance.

THERAPISTS, STAY AWAY!!!

p.s.
The postings on this page are correct about favoritism, constant lying. Nova is a terrible place to work, and 99% of the employees that I came into contact with to many opportunities to criticize this scam called a "company."

This company is a bad company to work for.. No raises.. They won't let you get your hours.. Like get your whole 40.. Like it's crazy. The other therapist that come in the clinics which I think are the market floats they don't do anything but come and sit down... They work the aide like a slave .. And don't pay them anything.. Overall this company sucks !!

These negative reviews are ridiculous at best! I have been with this company for over three years. In this time, I have witnessed multiple promotions in the sales department...including my self. I followed the sales model and did very well. This company is expanding FAST which has provided me the opportunity to grow, move and make more money(over six figures). The company is now paying me what I left at (base plus commission) as a sales person as a manger in a BASE SALARY plus bonus of the revenue my team produces. The people on here are simply mad about the company not seeing or doing things their way. It's simple people, perform and get rewarded well. This is sales ...and not old world sales!!! This is the 21st century and companies are using technology and setting clear KPI's to improve performance of their sales forces which . This is not unique to this company!!! These people clearly want to wake up at 10am, start work at 11am, got to a 2hr lunch and go home at 4pm. I have seen these people my entire sales career (15yrs) and they generally come and go. Come on now! Time to call a spade a spade.



Videos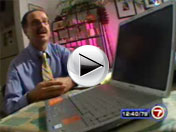 Latest Groups
Today's Mess-Up Photo