Share with Others
Recently Discussed Complaints
Consumer Tips & Tricks
Latest News & Stories
Latest Questions
Nationstar Mortgage, Arizona Complaints & Reviews - fraud in esrow dept.

Nationstar Mortgage Contacts & Informations

Nationstar Mortgage

fraud in esrow dept.

Complaint Rating:

Contact information:
Nationstar Mortgage LLC


Arizona




United States




This company is a nightmare since GMAC sold us to them. They tried to rip us off in the begining, by charging us an extra month of mortgage; now they are charging us for forced placed ins. & ins. for the folling yr. & trying to force pay our own private ins. all at the the same time while charging our escrow. Even though they knew we pd. for our own ins., they will not remove the force placed ins.; why should they charge me an entire yr. of forced placed ins. when they only covered the house for 2 months? They are robbing us blind & they know it! The escrow is now sky high, that we have to have the HAMP Program, but I'm scared to death that somehow we will be ripped off again through a federal program. They do business in all states but have a license in AZ., so we need to paper them, by that I mean file as many complaints as you can & don't get disgusted! Here is the phone number for the AZ. Dept. of Financial Institutions:
602-255-4421 Good Luck!

Comments
United States
Banks

More Nationstar Mortgage complaints






Comments

Sort by: Date | Rating

they are doing the same thing to me, I apparently had a lapse in 2008 (2 years ago) which i remember having to pay them for that, and a lapse in sept. 2009 when we switched insurance companies, but in mar 2010 they forced placed insurance on us, and my payment had doubled, i called they said to submit proof of insurance and it would be removed... I did, ...it is May and my last bill was more than 3 times my normal payment... it went from $727 to $2405.!!! and I am still paying my own insurance. Now they say that they can not remove it due to company policy!

Yes same as us! We applied for the HAMP program, & a very nasty guy called tonight saying you do not qualify because you are 2 % over.
Mind you they count S.S. as income.
...but he says we can over you a loan for almost 5% interest on the last 4 months that you are behind; & then in Aug you start paying the almost 1400. a month. I said, you are offering me a loan when I can't even get the HAMP program???? Makes no sense. Also I am not behind 4 months, you allowed us to pay 1000. & change a month instead of the almost 1400.; now you want to make a loan on the money on top of the 1000. & change?
I said, I have severe anxiety & have been in & out of the hosp. & he shouts well MAAM I'M JUST TRYING TO HELP YOU!!! I said well you have to talk to ____ because I can't breathe...

nationstar sent me a alt mod loan agreement prepared by theiur attorey's. My wife and I returned it. Now they wish to renege on the deal. I am seeing my attorney and I reported them to the AZ General Attorney office.

We received several phone calls after our payment had posted because Nationstar was trying to force us into escrow payments. And yet our most current statement showed NO escrow. They told me it was because I was in a modification (not true - I had already been turned down) but the simple fact is that Nationstar attempted to modify our mortgage without our consent. They are just a loan processor and cannot alter the terms of any existing loan. "Fraudsters" is the nicest thing I can say about them.

I would like to site a case GMAC Mortgage LLC Vs Debbie Visicard Case # 07013084 CT In the circuit court of the sixth Judicial circuit in and for Pinellas county Florida civil Division. I would like to introduce the Attorney who is fighting and helping the people keep there homes ( Ricardo, Wasylik, & Kaniuk, PL) (PO Box 2245 Dade City, FL 33526 Toll Free: (888)830-0830
(352)567-3173 or (813)774-8509).

Please look up this case it will help you and show you how the Attorney won that case
GMAC Mortgage LLC Vs Debbie Visicard Case # 07013084 CT

We the people need to help each other yes we all need to pay for Attorney. But look at it this way you will save your home. Are you paying on a home that is in the red, and your having a hard time making ends meet. Your Tax money was used for bailing out the banks. then the same banks refused to help you with your mortgage. Think of the money that Egypt took out in loans that they don't have to pay back. Remember that is your Tax dollars that was forgiven. What is going on here, we the people that have worked very hard to get the American dream, a " HOME" and know fall short on making the payments. The same banks that got your Tax money are trying to tack your homes. Why can we all have the same deal like Egypt a loan forgiveness for our Mortgages. We the people need to stand up and help each other lets get the media and your local news paper involved. We the people need to fight back.

Don't waste your time or money dealing with Nationstar Mortgage. throw away any refi letters you get in the mail. it's A scam and you will not get treated well or deal with professionals. they make promises and do not produce results.they will not return calls for updates on the status of your loan. they told me that everything was fine and pay for A appraisal on my home at A cost of $425.00 dollars. they ended up charging $850.00 dollars and thought I would not notice. I had to jump thru more hoops to get my money back. then after paying $425.00 dollars and waisting tons of my time. they denied the refi. these companies think we the people can pull $425.00 dollars at their discretion right out of or ass"es then get denied. live and learn people. you can do way better elsewhere and if you don't watch them like A hawk

Nationstar Mortgage isnforcosing on my house for one reason only Greed. I qualify for loan modification based on my income and my house is upside down. But the executive office told me that they rather foreclose since it will go on their books as a loss and they will be reworded by the investor bank and the government in incentives.
They are ripping middle class America and no one seems to pay attention or care. They are the biggest fraudulent company I have ever dealt with. I've only been late 3 payments but the rest of the payments I have made has not posted to the account. Its flowing somewhere on their fraudulent accounting books.

Hello I am a agent working on a short sale file I filed a complaint and was given a Taylor Pedagru, (972-956-6168) who as gone missing in action I started with Taylor on 9/10/13, 9 calls later and no response to solve the issues. I got pulled from equator but yet am told the short sale is not cancelled but can get NO answers...Is this a SCAM or WHAT... BAIT and Switch??? If anyone out there can get me answers that would be appreciated. My # 702-525-3911

@Jasmine: They are foreclosing on your house for one reason: "...been late 3 payments." You can't go three months behind on your home, they have every right to foreclose when you are behind three payments. Get an apartment since you can't afford your home.

@Sharon D: " I got pulled from equator" WHAT?!? Sounds like a search and rescue, not a bait and switch. Speak English, you make no sense.



Videos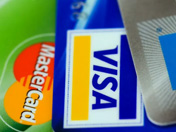 Latest Groups
Today's Mess-Up Photo