Share with Others
Recently Discussed Complaints
Consumer Tips & Tricks
Latest News & Stories
Latest Questions
Midland National Life, Sioux Falls, South Dakota Complaints & Reviews - Life Insurance

Midland National Life Contacts & Informations

Midland National Life

Life Insurance

Complaint Rating:

I want everyone out there who is shopping for life insurance to know to stay away from Midland National Life of Sioux Falls, SD!

They are involved in unfair sales practices, in particular targeting the elderly.

Lawsuits have been filed in several states against Midland National Life! Minnesota, California, Rhode Island, Iowa and Hawaii have all filed suits related to Midland's sales practices. This has got to be an indicator of some sort!

For more information check out these links:

http://www.midland-national-life-review.com/Home_Page.php

http://www.hbsslaw.com/Midland_Life_Insurance_lawsuit.htm

http://www.insurancejournal.com/news/midwest/2010/04/22/109213.htm

http://www.ag.state.mn.us/consumer/pressrelease/071129midlandlife.asp

http://origin-minnesota.publicradio.org/display/web/2007/11/29/annuitysuit/

Comments
United States
Business & Finances

More Midland National Life complaints






Comments

Sort by: Date | Rating

mnlife should be under the three strikes your out rule, how many times will they be aloud to miss use the system? our old people should not be allowed to be abused by mnlife

All of these Midland complaints should have one name on them: Eric Castaneira.

I'm writing just to offset this troll above who puts a negative review of Midland on every site he can get his grubby hands on. Now that Eric Castaneira is out of prison for holding the Midland VP hostage at gunpoint, and he has unsuccessfully tried to sue Midland, so now he's moved on to slander and libel. This bottom feeder is actually blacklisting Midland agents by name on his website.

Just search Eric Castaneira and you'll see.

Is that the same Eric Castaneira whose Family was threatened by Midland for blowing the whistle on them? The lawsuit he filed (Castaneira v. Midland National Life Insurance, et al; Civ #10-4039, United States District Court, Southern District of South Dakota) is posted at www.midland-national-life-review.com. Is this the same Castaneira that Midland signed a settlement agreement with and then broke their promise?

Here are a few excerpts from it:

Despite all of Midland's claims of improper behavior on Castaneira's part they offered to reinstate Castaneira's contract and return all of the commissions they had withheld if he would drop his lawsuit against them. Castaneira refused to consider this until Midland agreed to objectively review and investigate their sales practices.

In mid August, 1991 Castaneira was made aware of a telephone call between two individuals that he believed to be Wilson and William Rigsbee (hereinafter "Rigsbee"), then president and CEO of Midland, in which the subject of harming Castaneira or Castaneira's family was raised to prevent Castaneira from causing any further trouble.

In 1997 the IRS filed a tax lien against Castaneira for income on commissions he was supposed to be receiving from Midland; however, Castaneira had not received a check from them in over seven years.

An attorney contacted Midland on Castaneira's behalf for an explanation and Midland, an insurance company that is required by law to know where every dollar is at every moment, took 42 days to respond that they had approximately $50, 000 in commissions they had been holding for Castaneira. They also could not explain why they had been served an IRS lien on any money in their possession over one year earlier but had not disclosed the money to the IRS in violation of the law.

In mid summer, 2003 Castaneira was made aware of a recording of a telephone call in which individuals affiliated with Midland and their private investigators openly discussed their frustration with Ligtenberg's inability to "get the job done" and whether Castaneira "should be dealt with". The tone of the conversation made it very clear to Castaneira that the context of the conversation was a discussion of serious harm or death, and he took preventive measures for his security.

In November, 2003 Midland again became serious about reaching a settlement, and in December Castaneira signed a settlement agreement titled "Mutual Release" (hereinafter "settlement") with Midland that provided for structured payments of over $166, 000. As part of the agreement Midland agreed to advocate Castaneira's ability to leave South Dakota and later qualified the extent of their efforts as "whatever was necessary".

Midland insisted on a "non disclosure" clause in the settlement that would prevent Castaneira from making public Midland's payment and the fact that the settlement included the following language "There have been…disputes and differences... Castaneira and Midland have now agreed in consideration of the terms hereinafter set forth in this agreement, to settle all disputes and differences between them."


Yep, that's the kind of life insurance company I would defend!

Has anyone seen ONE WORD anywhere on the internet of Midland National denying any of these complaints or allegations? With as much damage as this story is causing them, and with the army of lawyers they have hired, why haven't they gone to court to stop all of these complaints if it they weren't true?

While you were ranting about Castaneira being a "do gooder" you failed to mention that Midland has been sued by thousands of its customers in at least six different states for ripping them off. The Minnesota Attorney General sued them for the same thing.

Midland National agents have been given the opportunity to make this public pledge:

ETHICS PLEDGE

I will not promote, endorse, or sell any life insurance, annuity, or investment products for, or on behalf of, Midland National Life Insurance Company, North American Company for Life and Health, Midland Annuity, or Sammons Financial Group until those companies agree to resolve in a fair and equitable manor all outstanding policy and contractual litigation and disputes with their current and former policy holders and agents.

How can any HONEST life insurance agent have a problem with that?

Perhaps you should spend less time complaining about people that have made an extraordinary personal sacrifice in warning consumers and spend more time becoming an ethical insurance agent.

Eric Castaneira is the creator of all the complaints against Midland National Life. Fact - Eric Castaneira drove to Sioux Falls SD in 1991 with a loaded hand gun and held the then CFO of the company hostage for 11 hours. If you are considering purchasing products from Midland you should check out solid third party sources like AM Best, Standard and Poors, etc. You will find a very strong privately held company that shined in the latest financial crises. Also checkout Sammons Enterpises which is the parent company. I don't believe they come any better. But you do the research on your own, don't let one disgruntled (now convicted Felon) person sway you.

My husband had a life insurance policy with Midland National for over 20 years. He passed away on Nov. 3 after a long illness. During the last few weeks of his life thing were very stressful and I inadvertently missed a payment. I did not discover this lapse until the day after the reinstatement deadline.
We never missed a payment in over twenty years.
Finally, after three months, I receive a call saying the reinstatement was denied. Cold doesn't even come close to describing this agent (Jamie).
I now have to hire an attorney to get what is mine to begin with! I am devastated and so disappointed that scam companies such as Midland Life exist.

Please help support our protest against Midland National Life's threats of violence against women and children.

Please visit our Facebook Page www.facebook.com/pages/Midland-National-Life-Protest/646776562040216 and "Like" us. We are protesting the use of violence and intimidation by an insurance company that is trying to cover up their bad behavior.

As you read this one woman is looking out her window all day long to see if the armed goons hired by this company are still watching her home. Her boyfriend has started a hunger strike to draw attention to this issue and try to protect her.

Our Facebook Page supports our website www.MidlandNationalLifeProtest.se which we developed to draw attention to corporate violence and the tactics of Midland National Life Insurance Company of South Dakota. We have made an open offer to close down our site IF Midland National would make one simple sworn statement that they have never threatened this family. Their refusal tells us everything we need to know.

Please support our cause with a "Like" at www.facebook.com/pages/Midland-National-Life-Protest/646776562040216 and send a request to your contacts and friends to do the same.

Let's fight violence with social awareness.



Videos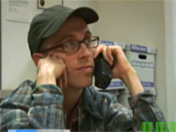 Latest Groups
Today's Mess-Up Photo