Share with Others
Recently Discussed Complaints
Consumer Tips & Tricks
Latest News & Stories
Latest Questions
Logan's Roadhouse Complaints & Reviews - Good way to lose a lot of business!

Logan's Roadhouse Contacts & Informations

Logan's Roadhouse

Good way to lose a lot of business!

Complaint Rating:

My office that I work for (Dr's Ofc) went to Logans for a farewell lunch for one of my co-workers. We had placed our order at which time our drinks were brought to us and then we waited.

Then salads were brought to those who ordered them. We the proceeded to sit in the restaurant for a total of 45 minutes waiting for our food at which time the Doctor informed the waitress that we could not wait any longer that they need to bag our food to go. They brought the bags to us and we paid for our bill. When we got to our office and began to give out the food we found out that 3 peoples food were missing. The Doctor called to the restaurant to complain and the assistant manager stated that she could not give back our money today that the General Manager would have to do that tomorrow. our office has done business with this restaurant on many occasions with the drud rep's who come to our office and brings food. I believe this is a very poor way to conduct business with any one who visits their restaurant on a regular basis. This is a good way to lose a lot of business.

Comments
United States
Restaurants & Bars

More Logan's Roadhouse complaints






Comments

Sort by: Date | Rating

Me and my family goes to logan's to eat once a week and to have a nice time we enjoy going to eat there. And yesterday was the first time we ever experience a problem at Logan's in Corpus Christi Tx. The waitress took long to wait on us, we had to ask for dinner rolls, ask for utensils, and the waitress took for ever to bring them to us, she brought my salad and I had to ask for utensils twice. My fish was raw they had to bring me another one still was not well cook maybe cause it was time to close (9:30 p.m.) and they were in a hurry. Also the men restrooms were very dirty and water all over the floor and smell ugly.

This complaint seems PAR for their course. My family and i went one time just cause we hadn't ever been there before and my wife ordered chicken something and I the T-bone steak that happened to be the most expensive on the menu (also claimed to be the largest judging by the menu) 16oz i think it was. When we finally got our food (took way too long for no more people that were there) I explained to a manager and told him that i was VERY displeased with the quality of my food and specifically it was that about 2/3 of my steak was not edible (mostly gristle and fat) and i was greeted with "Well did you enjoy the sides?" to which i replied " I didn't order your $20 steak to walk out after eating only the sides" They refused to refund my meal or even offer credit. My wife was so upset because she was the one to convince me to try them.
After this experience i swore that i would never step foot in there EVER AGAIN!! and have continued to tell others of their blatant disregard for costumer satisfaction.
IF YOU CHOOSE TO PATRONIZE THIS ESTABLISHMENT YOU HAVE BEEN WARNED

My family went to Logan's in Clarksville, TN and I must say this is the first time ever from any resturant that the service and food was this terrible. We were seated and waited 15 minutes before the waitress came to ask what we would like to drink. It took another 15 minutes before she brought us our strawberry lemonade drink. It look nothing like the picture on the menu. 10 minutes later we had to ask for some dinner rolls. The waitress then brought rolls 15 minutes later without any dish to put them on. We had hungry teenagers so we just open our napkins and use them to put the rolls on. NEVER in LIFE have I been to Logan's and there was "NO" peanuts in the bucket. The waitress said she would bring some but never did so I went to fill our bucket. The waitress finally came back and took our order. It took 20 minutes to bring us our salad and another 20 for our food. The steak was tough, the chicken breast had no parmesan peppercorn sauce on it and the rice look and taste like dough. To top it off, the chicken breast was BURN and my son fork had hair on it. In all we spent a total of 2 hours in this resturant.

We visit your new Logan's in Chattanooga Tn #514 on Oct 2, 2011 around 2:30pm. Everything started out great...as we were seated and waited over 10 minutes before our waitress came to our table. By now we are not only ready for our drink order but for our dinner order as well. I order a salad with my meal. When I got my salad it had so much ranch dressing on it that I could not eat it. The onion petals were good...fresh and hot!! We waited almost an hour to get our food. When it came out my daughter's shrimps were COLD. She had to send them back to be cooked. My 6oz. sirloin didnt even taste like a steak all I could taste was SALT. My son's Jr Steak Tips were ok. The Nachos were ok ..they could have at least been warm. Our waitress (Chloe) was ok. She seem to want to talk more than anything. I had to ask for a togo box for the nachos three times. The only thing she was fast on was getting our check to us. The manager NEVER came by our table!! This was our first time at this Logan's and we dont know if we want to go back.

Logans Murfreesboro Tn
We usually got to Logan's a couple of times a month but the past 3 times I have been there the service was horrid. We went again today at lunch and waited for over 2 hours to get simple meals. There was only 5 of us at the table and we didnt order anything that was extremely hard. The manager came over and informed us that they were just busy but oddly the people who sat beside us came in after us had already been served and ate and left before we ever received our food.
That was my last trip to Logans Murfreesboro has far too many other choices to receive such crappy service from a place of business.

Logans Roadhouse Alpine ave. Grand Rapids MI
This Logans branch has managed to fail multiple times at concern for food allergies, simply tried to discuss the matter with the "manager" however they just seem too carefree to not correct the problem, not to mention that even when the food cannot be consumed, you are still expected to pay. Incompetent manager leads to mishaps in service. BE CAREFUL FOLKS.

We just had a luncheon at Logans in Mcalla, AL. Our complaint is very similair to the first one listed. We too work at a Doctor's office, arrived just a few minutes after noon, ordered, waited 45 minutes with still no food. I then proceeded to the manager and made him aware of our situation, which he then went to the kitchen and about 5 minutes later, food for all but one of our patrons was brought forth. Five minutes later, he then recieved his lunch at which the time was about 55 after. Drinks were empty long before they were refilled during the wait as well as with the crammed meal that mostly left in a to go box. The manager never offered a comp or even an apology for the situation. We had patients waiting our arrival at the clinic, that we had to apologize. Now when patron goes to a restaurant our their lunch hour, they assume they will be able to eat and return to work. This Logans was not crowded on this day, so that is not an excuse. We will not be returning with any future business to a place whos employees have the 'could give a shit less attitude'.

My son and I went to Logan's in Tallahassee Florida. My son's shrimp tasted rancid and were very expensive. My Prime Rib did not taste like anything close to a steak or prime rib. The Au Jus was so salty that I could not even mask the taste of the meat with it. I would not recommend anyone try it. I would be astonished if anyone went back there twice.

Today my daughter and I attending the Pearl, Ms location and though the service by my waiter was good I do have concerns about the manger that goes by the name Barbra. It is my opinion that her attitude and the way she speaks to her employees is unacceptable. For example, calling a waitress stupid while correcting a mistake that was made on a order. To me the way employees are treated before customers is just as important as the service that is given to the customers.

We visited the Logans in Jackson, TN. We sat in the bar area to avoid the wait. There were several employees standing around doing nothing. We had a waitress finally come by to take our order. She was very rude, like she didn't even want to wait on us. Come to find out, she was not our waitress but was sent to help ours. I'm guessing she wasn't happy about that. We ordered our drinks, appetizer, and meal because we had waited long enough to know what we wanted. After 20 minutes passrd, with several employees passing us, I asked the bartender about our drinks to which she replied she didn't have our order. After the couple next to us received both their appetizer and food at same time, I asked about my appetizer (chips n dip). Finally got it and then I made the mistake of saying let me finish my appetizer before bringing my food. Well that only delayed my food. When I got my food, it was child sized portion. I asked about it and wad told the first waitress put it in as an appetizer. I asked for the manager, I got a females assistant that gave me $4 off my meal. I did tip my waitress, NOT the one that originally took my order. I once again asked for the manager. I hot a man this time n told him everything that happened. His response was ok. I said I wont be back. He didn't seem to care. I found out some customers got free meals and I know everyone around me got $4 off. My bill was still $40, so not worth it for a lunchanged that ended up 2 hours long n the worst possible service ever. And the first waitress felt the need to glare at us. If u don't like your job, then leave. We will never return to this location.



Videos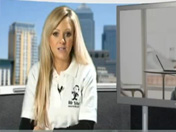 Latest Groups
Today's Mess-Up Photo