Share with Others
Recently Discussed Complaints
Consumer Tips & Tricks
Latest News & Stories
Latest Questions
Laser Spine Institute Complaints & Reviews - Careful! Scam!

Laser Spine Institute Contacts & Informations

Laser Spine Institute

Careful! Scam!

Complaint Rating:

Contact information:
Laser Spine Institute


United States


laserspineinstitute.com


Be VERY Careful. First find out if this is the standard of care for treatment of your condition. Look up published literature on this! Then, check out the doctors. The "honors" they list are not any major true honors that are recognized by other doctors in the community. Some are random webbased honors that have not been created by official medical governing boards. And check out their board certification. Some of them do not have the standard acceptable board certification by the standard American Board of Orthopedic surgery or American Board of Neurological Surgery. And then check how many of them have performed a SPINE FELLOWSHIP. I just checked and NONE of them did an official Spine Fellowship at accredited facilities/universities. A spine surgeon isn't someone that was a prior Ortho Trauma surgeon or Ortho Sports surgeon that just decides one day to start doing spine. They really should have had specific training at an acknowledged, accredited, and ETHICAL program. They should be a Neurosurgeon (who can still do a Spine Fellowship) or an Orthopedic surgeon that has done a spine fellowship. I recommend having a 2nd or 3rd opinion with a real Spine Fellowship Spine Surgeon (Neurosurgeon or Orthopedic Spine Surgeon) and asked them about "Laser" spine surgery. As I said before, you better be VERY Careful!!!

Comments
United States
Doctors

More Laser Spine Institute complaints






Comments

Sort by: Date | Rating

Was told after they looked at a 6 month old MRI that they would not even deal with me if they couldn't help me.They said they could get me out of pain for at least 10 years. This is at a cost to me of $2, 595.00. Then when I got to Tampa they did another MRI and then said, " we can't help you with the surgery we thought would work". My back is to far gone. Then they say we can TRY this OTHER SURGERY, but can't say it would help at all, for a cost to me of $8000.00...How are these people aloud to scam people like they are doing?????
Why isn't the American Medical Association monitering them??? Maybe more people need to complain and not get ripped off. Tell everyone you know not to deal with these so called Doctors.

H ad their so called surgery Nov 07. The whole experience was a nightmare. Had to put up 30k and was assured that my ins would pay the entire amount. Received only 6k. The operation was also a complete failure. Was recently put on SSI disability. Should go to the bloomberg news site and read the story on them. Hopefully we can expose them. Hard to believe a company like this is allowed to continue to take advantage of people desperate for help.

I am in the same shoe that you people are in. I'm having low back pain and it is traveling over to my left buttocks and down the left side of left leg and back of left leg. My foot first started getting numb. Now its my foot and from my knee down. Nerve pain so severe i cant do nothing but set and cry. Already had 2 shot injected between my hip and sciatic nerve. The shot gave me allot of relief for 2 or 3 days. And I was thinking of seeing a laser spine institute in Birmingham, Al. But the only except 12 patients every year. Does anyone know of credible Laser Spine Institute that excepts blue-cross and blue-shield. And isn't a scam?

Thanks so much for the info. I got a bad back at L3-4/4-5. At the point of a dbl. fusion. I too looked into LSI and thought "wow, this is for me"!!! Kept looking into their reviews and started wondering if it was too good to be true because it sure sounded like it. Then one day I was looking for more reviews and it came to me. Search LASER SPINE INSTITUTE "COMPLAINTS". Yea, that sure gave me a different perspective on the place. Now I'm gonna call and cancel my appt. for the seminar here in Pgh.Pa.on May 24, 2012. Thank God we are able to review these places before we use them.

Your comments are very helpful. I have severe pain in my back and both legs. Had back surgery for herniated disc at L4-5 in 10/98 and had to have it done again 11/98 because the surgeon fractured off the right facette on L-4 during the first surgery. After going back to work (I worked in an Operating Room) the surgeon saw me limping and said to me (with no one around...of course) "it won't do you any good to sue me, I'll get you fired". I needed my job, had lost 9 weeks at work and I had a daughter in graduate school. Believe me, I have been afraid to see another surgeon. I have been on medication for the pain in my back since 1999 and my spine is deteriorating due to minimal disc material between spaces at L4-5, the xrays of my L-S spine are cloudy because so much arthritis has formed and have herniated disc at L5-S1 compressing both sciatic nerves which causes severe pain in my Lumbar and Sacral Spine, both legs and frequent numbness down both legs which causes me to fall. I went to a seminar here on the east coast of Virginia so excited that there was hope for fixing some of the damage to my spine and relieving the pain in my legs!!!, was told that my insurance covered the physicians fee but not the facility fee...$18, 000!!! That was extremely surprising that they didn't accept insurance. Those who suffer with neck/arm and/or back/leg pain are desperate to try almost anything to make the pain go away, and at the mercy of physicians that don't care and aren't properly trained. How absolutely horrible to have someone create even more problems for those already suffering!!! After reading the information that the people have shared above I am grateful and very thankful that I decided not to let these obviously not properly trained people to create more problems than I am already experiencing.
WHY are these people allowed to continue to practice medicine/surgery? The Hippocratic Oath says "first do no harm"!!! What happened to that????

I disagree with all of these comments because I actually had surgery with Laser Spine an I FEEL GREAT!!
I traveled from Chicago, IL all the way to Tampa they told me I was a candidate and I was willing to do anything not to have a fusion surgery. I am SO glad I did, I was in and out all the people their were so helpful and nice. They treated me and my wife with dignity and respect. I almost didn't come after reading some of the complaints but I have never been the type to believe things just because they are written on the Internet.
I am so glad I decided to make my own mind up, it was the best decision I ever made. A year after my surgery an I still feel great. Thanks to the people at Laser Spine I will always be grateful.

I did two surgeries at LSI on my lower back, two weeks apart. I couldn't even walk before the first surgery. Had to use a wheel chair. The evening after the surgery I walked to dinner with my wife. Completely pain free after the second surgery. You want the 'standard of care' with a back opened like a zipper? Go for it. I have seen quite a few of these come to SLI, while I was there, to save them from the results of the 'standard of care'. If I need spine surgery, for me it's LSI only.

The positive posts here are either LSI shills or they have been helped short term by the steroid injections they give during their so called operation. I know this because I went through it. Please review the many LSI complaints sites. These former patients would not take the time and effort to post all of these complaints if they were not true. Please do your homework and don't let these quacks operate on you or anyone you know. Go to the Bloomberg News site and see the story they did on this scam. Its a real eye opener. Remember the LSI shills on this and the other sites have no shame and will say anything for their paycheck.

I recently attended a LSI seminar, trying to decide if I should get the surgery or not. One thing that stands out to me is that Medicare does pay for a huge percent of the surgery, which if anyone knows it takes a lot for Medicare to ok anything, if these procedures were experimental, had poor outcomes, way less than perfect success rates, were reason to sue right and left, would Medicare cover it?
Also LSI has set rates for each facility, Scottsdale $13, 900 the others were $18, 900, for MRi's, anesthesia, operating room, anesthetist, nurses, surgeons, etc. It used to be $30, 000 for the facility fee a few years ago, so in the future it may even be less, keeping my fingers crossed. And if anyone thinks that every other surgical facility, hospital, urgent care, etc. are not in it for the money, a money making business, you are wrong. They are not in business to help people out of the goodness of their hearts, they are ALL there to MAKE MONEY! So why bash LSI for being a money making business? I was an RN for many years, I remember when management told us to charge the patients for every bandaid, every sack for the patients clothing, every little thing because this is a business to make money, gave us more paper and computer work to do leaving very little time to actually really take care of the patients. So still researching, will contact and get the opinions of other doctors, to make an informed decision.

I just had my lower back done. My Nerosurgeon told me that I would need a spinal fusion and there was nothing else he could do for my neck besides injection, I went to LSI got new MRIs . They actualy have a test before they try surgery that helps determin if it will work. They said I was a good canidaite . I was up walking around the same day back to work with in a week. My Father is doctor and mother a nurse and supported there son going there. That says a lot to me . I have to wait for my neck surgery because of the NEROSURGEON Messed up on my Epidural injection and left Fluid in there and now need a Patch I think they called it it and drained. . LSI was a great place the staff was awesome . On my follow up I had to bring my 4 y/o son and the had a CMA basically babysit him for almost an hour . They care about there patients. I think they get a bad rap because there newer tech and the " Specialist" Don't want to lose thee bread and butter. I would suggest for anyone eve my own kids if having problems to just check them out .

Quite surprised???? I was considering LSI to help me I have constant pain from 2 bulging discs and a herniated disk at L-3-L5 I am now falling down regularly because my left knee just gives out. I have waited over 3 months for workmans comp to decide what to do? Strange thing I went to work feeling perfectly fine and used a chain saw for 6 hours cutting trees until suddenly I got this terrible cramp in the upper front muscle of my left leg. I tried to ignore it and kept working until the pain crept to my left buttocks and then to the small of my back. I called my boss and said I think I need to go to the hospital something is very bad wrong. By the time I was able to get to our office I had to be carried by co-workers into the building. Workmans comp finally got x-rays and an MRI and their surgeon Whom I have never heard of suggested surgery for trapped nerves at L-5 affecting my left leg..
That was over a month ago, and at last visit he advised me he didnt think even if he did the operation it would resolve my problem. I am torn now what to do because I fall all the time, I have horrible painful spasms in the Rectus femorus, Gluteus maximus and the soleus muscles in my left leg! I was considering LSI until I read all the complaints about LSI! Any suggestions that might get me cured so I can return to a NORMAL life????

I had L4/L5 Laminectomy by LSI in The Woodlands Texas in Nov. of 2013. I still have problems! They have since moved from Tx. And won't return my calls? I have now shown my MRI's to 3 different Neural surgeons in Texas they asked me why did I have this done? Long story short was I ripped off!!!



Videos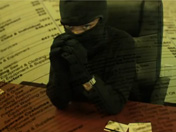 Latest Groups
Today's Mess-Up Photo