JIM ADLER, Dallas, Texas Complaints & Reviews - MISLEADING

JIM ADLER Contacts & Informations

JIM ADLER

MISLEADING

Complaint Rating:

Contact information:
JIM ADLER ASSOCIATES


271 Haskell Dr, Ste 2100




Dallas

,

Texas




United States


Phone:

(214) 320-1111


jimadler.com


I submit an auto accident to Jim Adler's attorney's.
I informed the first case worker I met with of the situation in full.

I was involved in a auto pile up where I was a passenger in the fourth car.
The driver of the vehicle i was in did not have a TX drivers license and was not covered under the liability
insurance on the vehicle.

I contacted JIM ADLER to see if there was anyway that I would be able to recover lost wages and compensation for my doctors bills. At that time the attorney said "YES" you were just a passenger and we will go as far as we can to make sure you are taken care of.

The first day I met with the case worker they told me that I would need to begin treatment at a local Chiroprator to make sure my case goes smoothly. I infact did this for 1 week. At that time I contacted JIM ADLER after being sent a letter telling me if I was at fault for the auto accident then I would have to pay for any treatment being provided by local Chiropractors. When I contacted the FIRM after recieving the letter I attempted to ask the case worker questions about the ACCIDENT. He insured me that there was for sure a settlement that may be available for me in my favor. "REGARDLESS of the fact that the driver was uninsured and had no valid drivers license." JIM ADLERS ASSOCIATES TOLD ME TO CONTINUE THERAPY AT THE CHIROPRACTOR THEY DIRECTED ME TO.

The Chiropractor told me that i would have 3 weeks of therapy to complete. On the 2nd to the last day of therapy I got a call from JIM ADLERS associates telling me that the driver of the vehicle I was in was not covered under the insurance and had no drivers license, therefore the insurance will not settle in my favor and my doctors bills would not be covered.

* At that point I did infact understand that the attorney JIM ADLER was in some way getting some kind of commission off of the treatment that so desperately said I would need to complete to pursue any claim with the insurance.
*The office was very rude and told me that they would be closing the claim on the very next day, " THE FINAL DAY OF THERAPY ASSIGNED BY THE CHIROPRACTOR THEY SENT ME TO."

JIM ADLER AND HIS ASSOCIATES NEVER CONTACTED ANY OF THE INSURANCE COMPANIES INVOLVED IN THE AUTO ACCIDENT "ONLY THE INSURANCE FROM THE CAR THAT I WAS IN" . When I first met with the first case worker I Specifically asked him to go through that insurance LAST if they MUST.

My advise to ANYONE would be to NEVER do business with JIM ADLER and his ASSOCIATES. They will MISLEAD you to thinking you will be ok and they will take care of everything.

"AFTER THE WHOLE ORDEAL WITH JIM ADLER WAS OVER AND I HUNG UP THE PHONE WITH ONE OF HIS ASSOCIATES, I CONTACTED THE INSURANCE CLAIMS ADJUSTERS TO HANDLE THE SITUATION MYSELF.
AT THAT TIME THEY CONFIRMED THAT JIM ADLER NOR HIS ASSOCIATES CONTACTED THEM IN REFRENCE TO ANY OF MY CLAIMS."

*** THE ICING ON THE CAKE****
The police report states that "THE DRIVER IN VEHICLE 1" Admits to slamming on his brakes to avoid hitting an unknown car and causing this major pile up on the highway" I WAS IN VEHICLE 4 and was the only person out of all the vehicles involved forced to be taken away by ambulance by the police due to severe injuries.

Comments
United States
Lawyers and Attorneys





Comments

Sort by: Date | Rating

Thanks for your comment. I was searching for an attorney in Houston, Tx and I had thought about using Jim Adler. Thanks to your comment, I will not use them. Your comment mean so much to people who need attorneys to get justice for them and so many attorneys only work to get justice/money for themselves. Thanks again.

He is a joke and doesnt even really practice law. Ask him when was the last time he went to trial or even took a deposition. The answer will shock you.

No you have learned the true nature of a personal injury attorney. They have one motive and one motive only...MONEY. Yes, they do have "backroom" deals with their medical providers to take a cut since the doctors overbill anyways. This should be of no surprise to any level-headed person...personal injury attorneys are of a different breed and have a completely different MO than other attorneys.

We just had a case and used Jim Adler's office and yes they were misleading. When it came to the settlement the payoff was considerably less than what was originally discussed. I would advise when talking to an attorney to always record the conversation. They definitely do not look out for the best interest of their client.

I was spending the night at a La Quinta motel in Angleton, Texas the next morning I toOK my shower my wife had her shower we were getting ready to visit my granddaughter in the hospital. I was standing by my wife in the bathroom as she was putting on her makeup I reached and turned the faucet on in the sink and the whole sink fell out of the counter top hit the floor and brOKe into pieces and even the waste line plumbing brOKe and fell. I automatically reached for my wife and she had already fell over the commode missing her I fell backwards and hit the back of my neck on the bath tub edge. I called the front desk and they said OK leave and we will clean it up. No problem but about a week later I started to have severe pains in my neck and back and was taking over the counter drugs like aleve to stop the pain it got worse. Here is where the fun began I contacted Jim Adler he sent me to a chiropractor. The chiropractor said you need to go to a Orthopedic Doctor as I do not really want to treat this. He made this referral to Adler's office and Adler refused and said go n with the treatments. They only made matters worse, more pain, and the chiropractor again requested an MRI to make sure he was not hurting me more than I was. Adler refused but did send me to another real Doctor, but just an MD, and he immediately said I want nothing to do with this you need an MRI and I am going to prescribe one. Well I never got one and was told to go back to the Chiropractor. After trying to live with this I let min twist my back and neck and I could barely walk out of his office but did not complain to him just left and never went back. Adler's agent, a person who spOKe very brOKen English and very hard to understand, called and said she would like to schedule a 3 way conversation with La Quinta's lawyer so I agreed and made the statement that I was not in this for money just wanted my back and neck fixed. Two days later this same non English speaking something called and informed me they no longer represented me and I was to pay all the medical bills I had occurred as they no longer represented me. I hired another attorney went to a Orthopedic found back and neck in very bad shape but I cannot reveal publicly what all I can say is I am having to have surgery on my back and then later on my neck. My Orthopedic Dr, could not believe the chiropractor twisted on my back and neck and I am very pissed at Adler and intend to fill a grievance against him for referring me to this person who really did not want to do his adjustments but money talks and I paid the price so am going to file malpractice against him as he should not have treated me. I now have two surgeries maybe 3 and will probably never get back 100%. I would NEVER recommend this thing as your lawyer.

i was hit in rear while i was going70 mph and he in company van hit me and threw my SUV into traffic, all i remember is cars coming at me. so, i swirled from lane back to my lane. by the way he was in fast lane (other person) i was rushed to er shot w-pain killers-i asked on line for a lawyer JIM ADLER was first to respond. the rep there told me .. JIM ADLERS OFFICE would go after the mans car insurance and his employers ..now am being told they never said that. i emailed DALLAS office and had another rep follow-she tells me to let her know..i call, and she acts like I'm bothering her. They say it a mild whiplash..well my car is worth(1998) 5400. i was given $2700 for damages/repair-not all internal ones. then am told other party will pay $12500.00 to my designated MD ADLERS sent me to, and about $6500.00 to ADLER, AND ME?? about $4300.00?? because of my car amount received!! am now see my own Md and specialist, getting hyperthermals for my neck disks c-4 and c-5 TO AVOID FUTURE ISSUES... what the hell? i call other lawyers and get reps that know less then i do...can someone HELP ME, ??

I agree with all of you. Jim Adler is a joke. they never return your calls and never keep you in the loop about what's going on with your case. I would not recommend Jim Adler to no one.

Paul Rushing you are a joke. You should never talk to the lawyer of the company you are suing and say you are not in it for the money which you were lying.

JIM ADLER Y SU BUFFET DE ABOGADOS SON UN FRAUDE, estas personas enganan a sus clientes inescrupulosamente, prometen ayudar a personas que sufrimos acidentes automovilisticos solo para llenar sus bolsillos enriquecerse a costa de personas que estuvimos serca de morir, personas que sufrimos danos en nuestra salud y tuvimos perdidas economicas las personas afectadas no recivimos la ayuda prometida, ni la ayuda legalmente apropiada, ningun medio de comunicacion o de difucion deveria anunciar o respaldar este tipo de enganos alos ciudadanos de este pais., DEFINITIVAMENTE JIM ADLER Y SUS REPRESENTANTES NO TIENEN ETICA PROFESIONAL SE BURLAN Y ROBAN A LAS PERSONAS QUE EN ALGUN MOMENTO TUVIERON CONFIANZA EN ELLOS . NO ACUDA EN BUSCA DE AYUDA EN LA OFICINAS DE JIM ADLER LES ASEGURO QUE VA A VIVIR UNA MALA EXPERIENCIA.. LA PREGUNTA ES QUIEN PUEDE AYUDAR A LAS PERSONAS ENGANADAS POR ESTE BUFFET DE ABOGADOS?, QUE ENTIDAD VIJILA LA TRAMSPARENCIA Y BUEN SERVICIO DE ESTOS ?

I totally agree with all the comments about Jim Adler. They never return calls or keep you informed. The case workers lie and say they made contact with you and you always receive letters that tell you to keep in touch. When you call the case workers and leave a message they never respond. I am in no way close to a settlement and my accident occurred at the beginning of 2013 and it will be next year before any settlement occurs. It want be what you expected because the lawyers have hidden fees. Your better off dealing with the insurance company directly when it comes to using Jim Adler!!! When you research attorney's make sure that they participate in program like Oasis Legal Finance especially if you are going to be out of work and need money to pay your bills now. Adler does not participate in company's like Oasis. These companies get you money before your case is settled. Money needed to continue living and paying bills. If you can't work due to an accident you will be out on the street with Adler.

after my accident i aproched jim adler . his lawyer was not avilable for 2 month. i hire lawyer (not ajuster) he told me he have more important casess. he breach the contract by having me to negoshiate my car settlement with lost of thausents $. my car rental to go to doctors appointments run also ower thausend $. after numerous try of contact the lawyer and medical treatment for my back injury. he blame me for breach of contract (he relised the treatment and surgery will exhosted posible financial gain and lost his interest in case) i regrat that i ever contact jim adler. my case was not settlet.

Dear, Jim Adler,

I have recently tried to contact you law office about applying for S.S. Disability. I guess either you are to busy or no one at your office wants to work, I mailed a packet on last Tuesday the 21st from Fort Worth, Texas. I know it doesn't take a week for the mail to run, so I called back & spoke w/ Minelba @ ext. 1507 & she stated that I was to receive a new package by e-mail this date. but here it is 2:00p & nothing on my e-mail yet @ bbqbob1956 @ yahoo.com I guess I need to find another lawyer who wants my money, Robert Hammett 817-294-5210

Jim Adler is an amazing man. How do I know this? He is not afraid to get on top of an 18-wheeler, which is very dangerous, and to shout out to the world to CALL HIM RIGHT NOW. Because he wants to help you. He cares about the little man/woman. If you have been injured, he is the man for you. I was in an accident, injured my right big toe, and Mr. Adler got me a $257, 417.66 cent check from the insurance company! None of those tiny checks for me! You have seen the size of those tiny checks in the commercials, right? Well, if you want a tiny check, go to someone else when you are injured. If you want a much deserved windfall, call JIM ADLER, THE TEXAS HAMMER!!! They do not call him the Hammer for nothing. He hammered and got me a lot of money for my injured toe! Stop berating him. Or call Brian Loncar, the Strong Arm - hahahahahahaha. Yeah, an arm strong enough to take all your money. LONG LIVE JIM ADLER!!!



Videos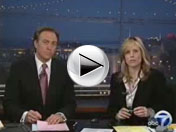 Latest Groups
Today's Mess-Up Photo