Japanese Straightening Perm, Honolulu Complaints & Reviews - Beware Hawaii! This Salon is a rip-off!

Japanese Straightening Perm Contacts & Informations

Japanese Straightening Perm

Beware Hawaii! This Salon is a rip-off!

Complaint Rating:

Contact information:
Hair By Tommy


1001 Dillingham Blvd #202




United States


Phone:

843-1616




I usually go to another Japanese salon but I wanted to try something cheaper and I went to Hair By Tommy located on Dillingham Blvd. What I mistake I made! When I called to schedule the appt he said his price is $110, he did not say it *starts* @ $110. I sat down and he evaluated my hair and tacked on another $110 saying my hair is thick and long, my hair is only a few inches past my shoulders. Another salon I went to charged my only $20 for solution and my hair was almost past my butt. He did my hair and in the meantime he burnt my scalp, he does not know how to flat-iron because he kept burning me, and he got water in my ears. A few days after I did the perm I washed my hair as directed and my hair is still CURLY. The whole purpose of getting the perm was so straighten my hair and I was very disappointed. I called him to let him know my hair is still not completely straight and went back to re-do my hair at no cost. But he still only did a fraction of my head, he did not re-do my entire hair. He is rip-off and he has bad body odor. DO NOT GO TO HAIR BY TOMMY, HE IS A RIP-OFF!

Comments
United States
Hair and Beauty Salons





Comments

Sort by: Date | Rating

I strongly agree!! He is a RIP-OFF!!! I had my hair straighten there last week, now my hair is back to frizz and curl. He charged $110 for like a bob hair length(a little passes the ear level), and then additional $10 for PER INCH! I had to cut my hair short so that the charge dropped to $200! Now after three hair washes, my hair is all back to the original condition! TOTALLY DISAPPOINTING! I cut my hair short for nothing!!! Not to mention about the process of getting my hair done! He didn't know about the correct way to comb hair! He had no idea on how he supposed to untangle the bottom part of the hair first and then comb from the top to bottom! I just hated so much for sitting there in a dark cage for 2 plus hours and having my precious hair pulled so much that I could see a lot of them came off!!! Oh and I hated so much when he blow-dry my hair, he put the drier so close to my scalp that I could feel the STRONG heat, my scalp ended up in pain and burn!!! About the service, I called for the appointment at 6, but he was still working on one customer when I arrived and he even said to me that my appointment was made at 6:30! WHAT A JERK! And about the so called hair cut! I asked him to make my hair end thinner, all he did was to trim my hair with a dull trimmer like my hair was grass (apparently, he didn't know what is style)! When I got home, I have noticed the two sides of my hair are uneven (left side is much thinner than the right side)!
It is true that he had bad body odor!
I asked my boyfriend if he likes my new hair that night, guess what he told me?..."NO COMMENT"...for the first time!!X( My hair turned unusually flat on the scalp, it made my face appeared bigger and uglier! SO SAD!
I'm so regret that I have went there!! Tommy! if you see this, please consider finding a different career, you don't know about hair!!!

Hi there, I'm Tommy, the owner of Hair By Tommy, until I have your REAL name, date and time that you visit my salon, then I will address your complaint. If not, I have to take it as a slander. This is not the first slander for my salon business ! I'm totally O.K with that. I wish you have a beautiful day. Good luck and God bless.

Dear Yuki, I'm Tommy, the owner of Hair By Tommy, I need your REAL name, date and time that you visited my salon. Please do not use other people name because it's EVIL. Am I a RIP-OFF ? HOHOHO...WELL WELL WELL... Let other people think about that. Please come to my salon and allow me to show you one of my customers paid $125.00 for the haircut (at other salon) that I used to do it for FREE because it did not take me a lot of time to do it. I wish you have a beautiful day. Good luck and God bless.



Videos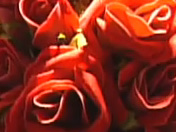 Latest Groups
Today's Mess-Up Photo