Share with Others
Recently Discussed Complaints
Consumer Tips & Tricks
Latest News & Stories
Latest Questions
International Winners Lottery/Gold Rush Complaints & Reviews - Lottery Winning Scam

International Winners Lottery/Gold Rush Contacts & Informations

International Winners Lottery/Gold Rush

Lottery Winning Scam

Complaint Rating:

Contact information:
International Winners Lottery/Gold Rush


Jamaica




I have been receiving constant phone calls from someone name John Lee(Representative) and John Fisher (Manager) from a bogus lottery winning company going by Winners International and Gold Rush Winners Lottery. They said I won 2.5 million dollars and a 2009 Mercedes Benz 5 series. Taxes have already been paid 100% and all I have to do is to send $250 doallar to cover shipping and handling cost via Western Union to Marvin Morris in St. Janes, Jamacia, WI. Once they receive the Western Union confirmation number they would be on their way with 2 US Marshalls, a lawyer to sign the papers and the process will be completed. I thought it was for real until they wanted me to send more money and I told them this was nothing but a SCAM. They keep calling telling me if I do not pay the rest of the money authorities will come and arrest us for money laudering. We told them send the authorities you all will be the ones locked up because we have done nothing wrong. How do I keep them from harrassing us. Mr. John Lee's number is 1-876-465-3220 or 1-876-403-6031; Mr. John Fisher *'s #1-876-285-7508 or 1876-392-5126. We now have been screening our calls for any 1-876 number from Jamacia and refuse to answer the call. These people are very persistent and won't give up. Please help put a stop to these SCAMMERS out to prey on poor people struggling to survive. Is there a way to get our money back?

Comments
Jamaica
Lottery Scams





Comments

Sort by: Date | Rating

John Jones just tried to tell me I won a prize from Donald Trump, because "he's the richest in America, you know of him?" he is paying people who use credit cards to pay ten dollars or more at the grocery store, and I was selected. So do I want to receive the prize through Western Union. Will I accept the package they are ready to send me. He called me from 876-430-8675.

they called and offerd 1.5 million dollars and his name was james jefferson. He called at the number 1764381406. he wanted us to send$380 sent through western union and say it was for a family freind. thanks for the help so we googled and caught onto the scam. other wise we would be out of money for the week.

a man called sayin we won 1.5 million dollars. he said his name was james jefferson at number 716-810-6096. he wanted us to send $350 to jamaica and say its for a family freind by western union. Thanks for the tip u saved us

They called me three times now, the first one was from John Smith. He called two times for 80 dollars the last one is for 250 dollars and i would get 2.5 million and a new mercedes car. This guys name is David Fisher His number is 651-342-7281 from Mn. I told him this is a scam, he said he got my number from going to wallmart. Hr said it was a drawing for wallmart and this drawing is every month.The first guy said it was from pch and that i won 1.5 million. These guys are asking for money paks or pay pal from wallmart. saw 6-25-2011 These guys don, t give up they keep calling i am not picking up the phone any more. THANK YOU FOR THIS SIGHT>

Add a new number to the list 1-876- 416 -9983 John Washington called my home telling me that my daughter had won $750, 00 and a new car through the Gold Rush Lottery. That I need to have her return the call immediately. Which she did! They want to send her a package to my home address, which they confirmed they had my address to her. All I can say to anyone, contacted the Poster Master Generals Office if you suspect anything, this is my recommendation I gave to my daughter. Be Safe!
Jen

iJust recvd aCall frm a "Michael Angeleo", 101 Lawson St, Las vegas, NV.. Gold Rush Lottery!! sayd myMom has won 1.5 Million & the Mercedes Benz.. he explained he, the company lawyer, and our local sheriffs office will be here at our residence in 1hr 2 deliver said cashiers check and vehicle but that she had to go pickup a 'green dot money tack reload card' frm walgreens or walmart which would have a confirmation number that would have to be matched on said paperwork being processed as we spoke! That card would cost $350.oo and was 'insurance' that was to cover the delivery and anything else that might occur? He gave me a 876-282-0598 cell number but his number came up Unknown on ours. He asked what myCell # was too, but iTold him, iDont give out my#! He askd how far the walmart was to our place, askd if iWould be willing to go there to pickup the card myself for myMom since this was a surprise, and that she would have more than enough money to solve all her worries! If she owed any bills, when they showed up, all that would be paid! He sayd when iGot that card, iWas to call him on his cell# and give him the confirmation #.. The more i kept him talking, the more iKnew it just didnt sound right. It was 15 minutes into the conversation that he finally gave me his name, also, thats when he stated he was @ the Vegas address. I had heard little kids in the background, and it didn't seem professional. We live in Carson City & know that you cannot get from Vegas, to our sheriffs office and here in 1hr AND why am i calling him back again? iAlso tried to ask him the name of the attny who would be accompany everyone here, he couldn't even provide a name. We live on land where you would have to go through more than just the Sheriffs office. I am extremely overprotective of my Mom because there are idiots who try to do this, but today, I THANK YOU frm the bottom of myHeart for sites like this that keep people updated.. Next step is calling proper authorities.

i have another number that said the same thing his name was john smith 1-772-933-1045

I just received a phone call from James Peterson Phone number 876-423-1878. He informed me that he was from Winners International Gold Rush company and that I have won 12 million dollars!! I laughed at him and said give me your information and I will check it out and call you back and he did. . . then I googled it and sure enough a SCAM!!! He wanted me to give him my address and phone number, I said I don't think so. I even asked him what the catch was with this and how did I possibly win 12 million dollars. . . he said it was a drawing using my address and phone number. . .Yeah right. . . NOT!!!

I have been receiving calls from John White, who said I won $2.5 million & a 2009 Mercedes. At first he said he was from PCH and was based in Las Vegas. He tried to convince me that it was not a scam, saying that many people do not believe it when they have won. He gave me a number 876-889-1459 to call, which I have traced as a bogus company in Kingston, Jamaica. At first he kept telling me that I would not need to pay anything or give him any information, simply allow him to come deliver my prizes. A second man with a foreign accent, who called himself Michael Mitchell, called today and told me that he had flown in to present me my prizes, but he needed the name of my accountant, and he also needed me to go to Western Union and wire money to pay for shipping. I'M NOT THAT STUPID!!! I have reported this via internet as a SCAM, and now I am going to contact the local authorities.

They are trying to scam my grandparents telling them they have sent them a $3, 000.00 check and they must deposit it by Friday. My Nana called me to ask if this was a scam (ya think?) I am afraid for them. I am staying here this Week and am checking their mail. I have taken the phone out of the hook and called the police to file a report.I told them to only use their cell phones and I may be changing their number. My grandmother called Lifelock and is getting additional identity theft security on her pension. These scam artists have no souls and they just keep calling and calling. I'd like to meet this John Jones...Nice name too real "American" He called the house and spoke to me today and said he is with Gold Rush International and my family is about to be "very very rich". I asked him if he knew where he was calling, and that we live in Palm Beach Florida and obviously he isn't good with geography and this is a very very rich location! I told him to take his check and shove it! He is insisting to speak with my grandparents clearly targeting the elderly because he knows dealing with me is getting nowhere. I hope he does send a check because as I told him if it arrives I am taking to the state attorney's office. I hope this POS is caught.

I got the call today. First they asked me who I was. Then I told them"hey you called me, who is this?" So the guy passes the phone off to his partner, who calls himself Jack White. Clever. Then he tells me that my cell number was randomly selected in the Las Vegas Gold Rush Lottery Raffle. I won second place. $5 million, and a 2012 Mercedes Benz. He then said that eight people, including a lawyer and a camera crew would come deliver my prize first thing tomorrow morning, right after I call them and give them my address.
So I figure that I will call him in the morning, and tell him that I am a police officer, and that I want them to deliver me my prizes at the police station, with all my yellow officers there to congratulate me. We will see how this piece of shit reacts to that one. I hope these fucks get caught and sent to prison. Thanks for posting this info online, otherwise this guy might have taken me for a ride.

I just got off the phone with someone from Gold Rush lottery sweepstakes, 28 Million and a Mercedes Benz. All I have to do is go to the CVS pharmacy and purchase a reload card. Told me to call him back on his cell at 1-727-242-2015. BE CAREFUL!!! This is a BAD scam. Thanks to all for the heads up

I just received a call and was told my cell phone number was randomly selected by a company raffling competition with Walgreens, Walmart and Seven-Eleven called Gold Rush Winners and that they were out of Las Vegas. He said I had won $3.5 million + $200, 000.00 in cash + a new car. He said I needed to send $250.00 to Norman Brown. Then tomorrow they would meet me at my home to take me to the bank where the money would be directly deposited into my account. The first call came from a restricted number. I told them I was busy and asked if I could call them back. The number he gave me to call him back was: 1-876-881-9746. They later called me back from that number and it showed up as a call coming in from Jamaica. Thanks so much for posting this scam warning.

Unfortunately too many people fall for these scams.

No legitimate lottery will make you pay to receive your winnings. This is a scam.

I also have recieved a phone call from a "Robert Goldman" who's number is 876-344-4280. He said I was randomly selected in a insurance raffle. All he had access to my signature and phone number. He couldn't even tell me who my insurance company was or what state I lived in. After I gave him my name, he said my name was on a check for $55, 000 and I won a trip to a small carribean island. I was unable to write down a confirmation number at the time, I told him to call me back in an hour when I'd have a pen and paper handy, he called back 4 times in a row. He's been very aggressive and left a harsh voicemail. I finally spoke with him again today and he told me to go to CVS, purchase a Money Pack Scratch Card with $200. I let him know I was skeptical of the whole thing and he did his best to reassure me that it wasn't... After reading these complaints - I'm glad I wasn't convinced. Thanks for sharing these stories. I'll be ignoring his calls from now on.



Videos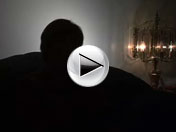 Latest Groups
Today's Mess-Up Photo