Share with Others
Recently Discussed Complaints
Consumer Tips & Tricks
Latest News & Stories
Latest Questions
Hillview Kennels Golden Retrievers, Richland Center, Wisconsin Complaints & Reviews - Golden retriever puppy mill

Hillview Kennels Golden Retrievers Contacts & Informations

Hillview Kennels Golden Retrievers

Golden retriever puppy mill

Complaint Rating:

Russel and Jeanne Paasch operate "Hillview Kennel" in rural Richland County in S/W Wisconsin. They run an ad in the Wisconsin State Journal for available AKC registered Golden Retriever Puppies weekly.
The Golden Retriever "breeding stock" consists of over 35 males and females kept in the house and garage. The bathroom houses over 30 puppies at a time. The conditions of the house are horrific. The filth and stench, overwhelming. As there is no outdoor fenced area for the dogs to go, all the dogs "potty" in the house. Because of overcrowded conditions, the dog fights are on a regular basis.

Jeanne Paasch owner/operator, is a licensed registered nurse, and considers herself qualified to treat severe injuries and illnesses herself, and has even neutered male Goldens. Different males are allowed to breed any female in heat, females are bred twice a year. Jeanne will tell you herself she sometimes wonders who the puppies sire is, but registers them anyway with AKC.

There is a "dead pile" on the property where the bodies of Golden Retrievers are thrown. People who go out to see Hillview Kennels, usually end up buying puppies thinking they are "rescuing" a puppy from the hideous conditions, when in fact they are contributing to the continued breeding. There is no law in Richland County prohibiting this conduct.

Complaints include puppies with hip dysplasia, seizures, coccidia to name a few.

Comments
United States
Pets & Animals





Comments

Sort by: Date | Rating

I feel sad about it. I did not visit Hillview. I picked up my dog in Elburn.

He's wonderful and looks just like his Dad(Ace). He's loving, good natured, and a complete joy. He seems the picture of health...the Vet agrees. He's 9 months now and very strong and beautiful.

What a dilemma. If you don't purchase their dogs, what will become of them?

When we picked up our puppy, all the puppies were in the proper enviornment and looked good.

I've purchased two puppies over the years from Paasch's and both grew to be wonderful dogs. They were healthy at the time of purchase and had wonderful dispositions. Our newest is four years old and the first, which we had to put down at the age of 12, was purchased in 1995. I am saddened to hear the conditions of their kennel has dimminished. At the time we purchased our last dog there was a huge fenced in area behind the house for the dogs to run in and all of their animals looked healthy with none of the battle scars that people have referred to. I'm sorry to hear things have changed.

To Diane:
There is no dilemma. If you purchase dogs from anyone, be it a puppy mill or a responsible breeder, you are supporting them. Individuals who exist to profit off the sale of puppies will continue to do breed if people keep buying their pups because that's exactly why they exist in the first place. Someone offers a product, it is bought, and the cycle continues. Do not purchase dogs from any condition or circumstance that you do not want to perpetuate.

I purchased a Chocolate Lab from a Hillview Kennel (puppies born in Birchwood Wisc), picked up in Elburn, Il. He is a wonderful 4 month old, that has brought much joy to our family. The breeders name is Betty Gray. Some of these comments are confusing, due to the same Kennel name. I think we all need some clarification about who we are speaking of.

I bought a golden about 2 years ago from Hillview Kennels in Richland center. I would say they seemed like an average breeder, they were low-income, but certainly not a puppy mill. I walked around the house's perimeter and the puppies did have a fenced in backyard to run around in. I never saw the "dead pile" that you mentioned. I was let in the house and saw that the breeders owned about 6 or 7 adult golden retrievers along with 2 litters that they were taking care of simultaneously and it did seem they were well taken care of. I purchased a female from the 9 week old litter and she is very healthy, good tempered, easy to train, and a great companion. The latter I do not find to be an attribute from a breeder.

Jeanne Paasch Hillview Kennel Richland Center Wi.
We saw an ad in the Wi State Journal, called, went out there...
words almost fail what we saw, or better yet, SMELLED when we went out there.
First of all, this right away reminds you of the movie "Deliverence"
Jeanne (she brags about being a registered nurse) and her husband, are filthy, there house is filthy, yard filthy.
There are abandoned trailers on the property, I'll bet they were used for breeding at some point.
All of the Golden Retrievers are in the house, and there are tons of them!
The floor looked like concrete, but was actually carpet, the drywall is full of holes, the bathroom they use is full of kiddie pools with
female Goldens and puppies. The garage is full of Golden Retrievers.
She said she would give me a discount on an AKC puppy because she wasn't sure which male was in fact the father.
It looks like brothers are breeding sisters out there. I can't believer the AKC allows this!
I bet Jeanne Paash RN will be surprised when the new law goes into effect in 2011 and she will have to get inspected.
Don't waste your time going out there, unless you bring a change of clothes with you LOL! Or like me, you want to have bad dreams for a week!
Funny thing is, the people, with their adult kids, and their little kids don't even act like there is anything wrong with with living in a stench pit!
I had to go to the bathroom, but held it until we could get back into town!
Beverly Hillbilies meets Deliverence.

There is no fenced in area for dogs, Richland Co has picked up stray Goldens many times.

I sure hope this place is now closed - and Jeanne Paasch dealt is no longer able to harm these wonderful dogs.

This is not the same kennel that breeds Labradors. Although the name of the kennel is the same, they are not the same kennel. These are Golden Retrievers, not Labradors. Good to know! We love our Lab and couldn't be happier!

After reading the complaints, I did a search and they are definietly the same company. They have moved from Richland Center to Birchwood, WI. Here are the two websites:
http://www.hvlabradors.com/
http://www.lvgoldens.com/
They are breeding both Labs and Goldens. Has anyone visited their new location in Birchwood? It looks like they have at least 8 active litters of both. They list Betty Gray as the proprietor. Raising the puppies in Birchwood, WI and having the puppies picked up in Elburn (7 hrs. away) definitely limits the ability to visit the kennel and protects the owners. What can be done to have this site inspected?

Yes, I visited the Birchwood, Wi kennel and talked w/ Betty Gray in Oct. 2011. We saw puppies and saw the parents of a litter we were interested in. I did not see any sick or dead dogs. We did pick up our puppy in Elburn, as we live in Illinois, but have a cabin in northern Wisc. I wanted to visit the kennel and see the lab parents. I did not see anything wrong. I have a friend that told me about this kennel as she has gotten a couple of dogs from there and had no problems.
Only thing I did not like is when we went to Elburn and looked at the litter, there was a yellow lab w/ a black spot on his ear. Melissa said right away she would take $100 off. We picked a male puppy and did not notice til we got home that he too had black fur on his male parts. I think it was wrong that she did not tell us and offer to take $100 off the price. They knew he had that. We just didn't look as it was exciting to see the puppies. Lesson learned. He's a good dog, but nothing in comparison to the other labs I have had. It has been a struggle to train him and he is now a year old and still very hyper.

I just spoke with the inspector for the Wisconsin Department of Agriculture. He has inspected their Wisconsin facility and didn't find any violations, he is going to e-mail me his inspection report.

This is the inspection report I received from the Wisconsin Dept of Agriculture.



Videos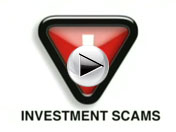 Latest Groups
Today's Mess-Up Photo