H & R Block, Chadron, Nebraska Complaints & Reviews - "phony" refund check

H & R Block Contacts & Informations

H & R Block

"phony" refund check

Complaint Rating:

Contact information:
H & R Block


245 Main




Chadron

,

Nebraska




United States


Phone:

308-432-4432




I had my taxes done at H & R Block and was told I will be getting a refund check in the mail. I waited for 7 days and told I had to wait another 7 to 14 days. Finally, my check was ready to pick up, but when I went into the office, I was told there is a problem with the check, but the employee still signed the check and gave it to me. I took the check to my bank and cashed it. Now, when my bank tried to collect their payment on the check, they were told there is "no account on file." The refund check was drawn from HSBC bank. Now I am in the "red" with my checking account at my bank. I went to H&R Block, but the employee keeps telling me that he will check on it, but in the meantime I am "overdrawn" at the bank and I am being charged overdrawn fees. My bank says that it is not my fault, but I am being charged fees in the meantime. My bank tried to research on this "phony" refund check, but they were told it is none of their business. I am in the middle of this situation and what am I supposed to do. I feel like I am being "ignored" and discriminated against due to my race. Will I ever get another refund check to cover for their "phony" check, since it is my refund check.

Comments
United States
Scam & Fake Checks





Comments

Sort by: Date | Rating

Your bank is right that their hands are tied on the situation. What you need to do is go higher up the corporate ladder at H&R Block. If you make a big enough stink about the situation they'll be forced to right the wrong.

I had the same problem and also I paid to get the check overnight ( the loan that you pay extra for to get your cash quick) but low and behold it took them 8 days to get it to me plus I still paid over $150 to get it quick. Then to top it off it was a bogus check that took 6 weeks to get the right check. They still will not refund my "quick" fees but they had to pay all the fees at the bank!
Also this happens with people of all races ...so don't try to play the race card...with a black president, race is no longer an issue. time to live in the present.

i am having a problem right now with H&R Block, my husband and i filed our 2009 taxes, we were asked if we wanted the RAL, with HSBC bank loan, we signed the papers, said we would receive our money in 1 to 2 days, then we were told that HSBC denied us, we ask why? our preparer said that it was kinda odd, they gave no reason, i then went on line to find out why HSBC denied us, we found out online this bank said that we dont meet their credit criteria, i was very angry, my credit score is 828, my husband is 798 we have excellant credit, we then went back down to H&R Block and told them exactly that, and were told there is nothing they can do, all i know is this HSBC will not release our check till they receive it from the IRS, so we are paying all this money to H&R Block, and another amount to HSBC, and we are only getting back 1330.00, HSBC also told us we would have to wait to receive a letter from them that will be in about 7 to 10 days to give us the reasons that they denied us, this is outrageous, they should have just giving us the option of letting the IRS send us our money then, instead they are going to be the middleman, we could have avoided this whole mess and just received our money the electronited way, but HSBC wants to make money for doing nothing, and H&R Block is making their money, next year i will know better

mrshlsbabe1: Your credit score is fine, but in the current environment many lenders have
tightened up on lending. HSBC is not obligated to lend to you based on your FICO score.
As with any consumer loan, the bank can and will deny people at their discretion. H&R Block
can do nothing to change their decision. It is not odd that they didn't give you the reason for the denial. That is standard industry practice for banks. They will as you indicated send you a
written reason for denial. HSBC can not give you "the option of letting the IRS send us our money" as it has already been received by IRS and is out of their hands. The only thing that you can do is wait and see if the IRS forwards your refund to HSBC, at which point they will forward it to you less the tax prep fee and refund accounting fee. HSBC didn't make a loan in your case, so there will not be a finance charge. If you had paid for preparation up front as I encourage everyone to do you could have cut HSBC out of the loop. HSBC by offering the Refund Anticipation Check and the Refund Anticipation Loan enables millions of people to file their returns without having to pay up front for tax preparation. Now I understand you think that is "nothing" but for millions of people it is invaluable.



Videos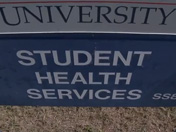 Latest Groups
Today's Mess-Up Photo