Share with Others
Recently Discussed Complaints
Consumer Tips & Tricks
Latest News & Stories
Latest Questions
Guru.com Complaints & Reviews - Do NOT trust Guru.com!

Guru.com Contacts & Informations

Guru.com

Do NOT trust Guru.com!

Complaint Rating:

Guru.com
www.guru.com

Stacy Norman, about whom there is another complaint here, canceled my service provider account on Guru.com one fine day after a somewhat deranged former client decided that he wanted my services for free.

On Guru.com, employers post freelance projects they want done, scour through the responses and bids for the best deal, typically, and often attempt to avoid paying transaction fees passed on from the pro by bypassing the system and contacting the pro directly, claiming that this is how they found them. They will also reject the idea of doing their project on Guru.com because they find that the system is too cumbersome, or they don't want to pay the fee, etc. So, even if the client admits they found the pro on the site, they may not be willing to do the project via the system set up on the site itself. After actually consulting these idiots at Guru.com on their usability, I can understand why. Regardless, I had just such a client who found me on Guru.com, but contacted me directly and never mentioned Guru.com explicitly, set up and paid for his project, and we were off. Promises regarding the payment arrangement were broken by the client, the project scope was reduced after payment of the initial sum, and the project became less than what it was intended to be originally. I fulfilled my end of the project, using my associate to help with aspects that were tacked on only after the paltry money down was paid. The client began calling frequently to change the project scope and details, until it became sheer chaos. By the time I began to realize the client had some psychological problems, it was a several weeks later. I tried to resolve it, but eventually, I had to wash my hands. I had actually LOST money on this client, by having spent a ridiculous amount of time and effort on a single project that paid no more than $500, as opposed to $2000/mo marketing deal this was supposed to represent.

Stacy Norman at Guru.com revoked my account, after 6 years of being a PAYING member, after the founder, Inderpal Gugliani actually went so far as to ask for my consulting advice on their own site several years into my membership, and after I had doubtless made them lots of money in transaction fees and member dues. Even though my use of the site was selective and somewhat sporadic, I had made them several thousand and had brought TO them many, many clients among those that used me on their site. That's right, I had brought THEM the clients in many cases, instead of them bringing ME the client. Why? Because I sought to help my clients to feel more secure when they expressed hesitation about starting their projects. I was the perfect, the ideal service provider for Guru.com, though I did not bring in 10K a year for them, I was bringing in 1-2K,m which is still pretty good for a member site.

When my account was ended (Norman said that I had threatened them by saying that I would take actions against them if they canceled my account), I reported them to the BBB and asked for my money back for my membership dues and transaction fees, since the online verification source I was paying for to build was now simply erased completely, nothing left, and basically, this was for something a client did to me, not something I did that would have violated the terms of my use of the site (I stated that I did not know the client had found me through Guru.com, and that was absolutely true, and yet I lost my investment of 5 years and thousands of dollars and all my hard consulting work down the drain) simply because of being the target of the wrath of Stacy Norman and her staff regarding a breach of site terms which was COMPLETELY ASSUMED, against all burden of proof, of which there was zero on the client's side, and many emails from the client on my own side to back up my story (I guess a phone call from an 'employer' who used their site to find a pro and yet skirted their transaction fees intentionally was worth more than the word of a loyal, seasoned veteran member service provider with numerous (over 40), extremely high client reviews??...).

In sum... I would recommend that pros who get dropped by Guru.com for the egregious actions of their clients, and not for their own conduct, report Guru.com to the Better Business Bureau and everywhere else they can online. Guru.com is NOT a reputable or even sensible company, and they do NOT represent a good choice for the freelancer seeking to build his resume in his or her chosen career path.

Above all, do NOT trust Guru.com with your money or waste your time attempting to build up a reputation via their site. Guru.com has a habit of chewing up their pros and spitting them out with nothing to show for their time, effort and money paid down. What you will end up doing is kicking yourself for wasting so much effort and time on something that can and will be taken away at the drop of a hat, at the word of a lunatic client who could not be pleased, or who broke the rules and then blamed you.

Comments
United States
Job & Career





Comments

Sort by: Date | Rating

It is said that you can satisfy 1 or most of the 1's but the day you satisfy all you become God... Guru !~! i am sure is one of the leading icon and complaint like this can happen... but we must see that this complain is not repeated time and again... thanks for the advice... we all should be careful....

aks

www.HugeH.com

I wish I knew what I know now. I got my money stolen on that site for work never done.
Guru ID Nandish Desai ID : 1249872
there website http://www.rtlsuper.com/
I award them my project I sent them money. They never did the work. Don't trust these guys

How can anyone in the US take a site seriously when the projects on there usually want to pay an average of about $6 hour? 25 illustrations for a budget of $200! And there is a very likely chance that you will do the work and then never get paid. If you live in a third world country this is the site for you. If you want to make enough money to buy some groceries, probably not.

Stacy Norman is jealous of anyone there who makes a decent living, and finds excuses to bully them. Inder needs to get rid of her in order for the site to survive. JMHO

i got ripped off and had to pay when the guy i hired didnt do his work. I asked for mediation from Guru and that was the biggest mistake. I should have just done a charge back :P. the stupid mediator AWARDED the case to the incompetent service provided without even asking me for my side of the story. Hate them! My money just went down the drain !

I have also been totally screwed by a guru provider. My favorite trick is for providers to make it look like they are in the USA, but then you find out they are actually overseas...I don't have expound much on this, but below is just the series of communications I had with Brandon Osborne and Guru the only alteration of the text was the removal of passwords:
THIEF - Stole my money. Project was not even started AFTER the promised completion date. NOT IN THE USA - makes it look like he is in the US but he's actually based in Romania, you are NOT GETTING A DEVELOPER IN THE USA. Does not answer the phone. I sent several emails and skype messages - he only responds to skype when he's trying to steal your money. here is our skype convo: Brandon Osborne has shared contact details with Nancy Roberts. [2/9/2011 2:57:31 PM] Brandon Osborne: Hello there, Nancy. How are you doing today? [2/9/2011 2:57:39 PM] Nancy Roberts: having a rough week so far and you? [2/9/2011 2:58:00 PM] Brandon Osborne: haha...I can relate. :) Aside from that...I'm doing pretty well. [2/9/2011 2:58:12 PM] Nancy Roberts: I have a client that I've been trying to get some modifications made to the site. The site fully functioning and live [2/9/2011 2:58:23 PM] Nancy Roberts: but we are trying to add a product through zencart, that is somewhat complicated [2/9/2011 2:58:53 PM] Nancy Roberts: the first product is a free sample box of candy that the customer pays $9 shipping and handling [2/9/2011 2:59:28 PM] Nancy Roberts: then 11 days after the sample ships, another order is generated through paypal recurring payments for a full box of candy + shipping and handling. [2/9/2011 3:00:03 PM] Nancy Roberts: after that each month another order is generated, on month 6 the user gets a free box of candy but pays shipping and handling [2/9/2011 3:00:30 PM] Nancy Roberts: we know this can be done through paypal [2/9/2011 3:01:39 PM] Nancy Roberts: for some reason, I can't seem to get any of the developers to actually get what I'm saying. and they keep changing our payments pro account to where we have to check out on paypal instead of our site [2/9/2011 3:01:52 PM] Nancy Roberts: is this something that you could possibly help with? [2/9/2011 3:02:56 PM] *** Nancy Roberts sent continuity_flow_chart.xlsx *** [2/9/2011 3:03:07 PM] Nancy Roberts: this is the flow chart of the functionality we need [2/9/2011 3:05:04 PM] Brandon Osborne: Ha...Sure, I can definitely help with that...most developers would do that because you don't actually have to do any coding if you do it all through paypal, so to speak. The proper way to do that is through the API. [2/9/2011 3:05:22 PM] Brandon Osborne: Thanks for the flow chart, by the way...that definitely clears things up. [2/9/2011 3:05:42 PM] Nancy Roberts: right, I know enough to be dangerous, but this website is cursed and I don't want to touch anything having to do with code. [2/9/2011 3:06:04 PM] Nancy Roberts: can you give me a time and cost estimate? [2/9/2011 3:07:59 PM] Brandon Osborne: The site is already hooked up with payments pro and its functioning, right? [2/9/2011 3:08:19 PM] Nancy Roberts: yes, i happen to love the product and have ordered plenty through the system [2/9/2011 3:08:40 PM] Nancy Roberts: I even have the product set up in zencart, but don't know how to make the connection to paypal with the automation of the recurring payment/order [2/9/2011 3:08:53 PM] Nancy Roberts: the site is lovecandy.com btw [2/9/2011 3:13:05 PM] Brandon Osborne: I just had a look at the site...I think I have a pretty clear understanding of what you need. I can do for $175 and can have it up & running for you by Sunday morning. Does that work for you? [2/9/2011 3:13:28 PM] Nancy Roberts: If you can do it quicker that would awesome, but let's get started. [2/9/2011 3:13:58 PM] Brandon Osborne: I'm swamped or I would...but I'll definitely try to get it done sooner. [2/9/2011 3:14:20 PM] Nancy Roberts: my email is nroberts@jump-marketing.com to submit an invoice through paypal please send to nroberts@digitalvisible.com [2/9/2011 3:15:26 PM] Nancy Roberts: and so we understand - and I think you do - I do not want to change how current items are purchased on the site and I do not want the checkout process to leave the site. [2/9/2011 3:16:02 PM] Nancy Roberts: I've had my hopes up so many times thinking that the developer understood what was required - then I'm totally screwed this project is already 4 weeks late:( [2/9/2011 3:17:20 PM] Brandon Osborne: Yup...I understand completely. [2/9/2011 3:17:27 PM] Brandon Osborne: I have to run for a minute, but I'll be right back. [2/9/2011 3:17:32 PM] Nancy Roberts: ok no problem [2/9/2011 3:17:45 PM] Nancy Roberts: just send me an email of what you need from me to get started. [2/10/2011 9:33:17 AM] Nancy Roberts: Hey Brandon, I wanted to confirm that we are still on for a Sunday completion of this? Just let me know what you need from me to get started. [2/10/2011 1:30:25 PM] Brandon Osborne: Nancy...I'll absolutely have this up & running by Sunday. Man it's been a busy day already and isn't even close to over. :/ [2/10/2011 1:31:00 PM] Brandon Osborne: Could you give me the FTP & Paypal Info for the site? I'll also need your Guru.com "billing code." [2/10/2011 1:31:03 PM] Nancy Roberts: i hear that, I'm getting alot of heat from this client, deservidly so:( I just want to be sure we can get it done [2/10/2011 1:31:14 PM] Nancy Roberts: ok [2/10/2011 1:31:30 PM] Brandon Osborne: I'm sure of it...I've done something similar to this for another client not too long ago, so I know its possible. [2/10/2011 2:06:06 PM] Brandon Osborne: [Thursday, February 10, 2011 1:31 PM] Brandon Osborne: <<< Could you give me the FTP & Paypal Info for the site? I'll also need your Guru.com "billing code." [2/10/2011 2:07:15 PM] Nancy Roberts: I'm just very nervous as this is my last chance with this client...if we blow it, I will lose this client and their subsidiary who is my largest client. [2/10/2011 2:11:06 PM] Nancy Roberts: [2/10/2011 2:13:20 PM] Nancy Roberts: billing code: user: paypal: pwd: [2/10/2011 2:13:25 PM] Nancy Roberts: zencart: [2/10/2011 2:13:30 PM] Brandon Osborne: Ugh...I can certainly understand why you'd be nervous. I'll definitely get it done though! [2/10/2011 2:14:28 PM] Nancy Roberts: I also run their marketing for owners lawfirm - they are the client that "pays the bills" so to speak. [2/10/2011 2:15:10 PM] Nancy Roberts: and I usually don't do this, but if you wouldn't mind sending me daily updates when you start work so that I have *something* to give to the client I would appreciate it. [2/10/2011 2:16:06 PM] Brandon Osborne: Sure...no problem. It's not the sort of project that should require daily updates though...it should be done in a matter of hours...its just a matter of scheduling those hours (which should be on Saturday). [2/10/2011 2:16:20 PM] Nancy Roberts: ah ok, [2/10/2011 3:27:38 PM] Nancy Roberts: hey Brandon, would you be ok submitting an escrow invoice. Nothing personal, but I'm already out more than $500 on all the other developers who could not do this but I paid them upfront. [2/10/2011 4:25:56 PM] Brandon Osborne: I really understand where you're coming from, but for such a small project I never submit escrows because they also require a project plan, which requires even more time. However, I will say that because I'm collecting though Guru, I'll do the job & do it well...otherwise you can leave me bad feedback which seriously hampers getting additional work on this site. [2/10/2011 4:50:47 PM] Nancy Roberts: I've been burned before on Guru..left bad feedback, had them leave bad feedback on me, then they deleted their profile and set up as someone else. [2/10/2011 4:51:36 PM] Brandon Osborne: I've been on there for ten years w/ good feedback...can't just recreate that [2/10/2011 5:57:17 PM] Nancy Roberts: I've just sent a detail of the project through guru, i'll be paying the invoice now. [2/13/2011 4:50:08 PM] Nancy Roberts: Hey there how is lovecandy going? [2/13/2011 5:52:57 PM] Nancy Roberts: Brandon, can you please give me an update on Lovecandy? [2/13/2011 8:54:06 PM] Nancy Roberts: Are you there? [2/13/2011 9:55:37 PM] Nancy Roberts: Hello Brandon? [2/13/2011 10:03:25 PM] Nancy Roberts: Brandon, I really need to know what is going on with this project. I requested an update, and you have been non responsive. the work was supposed to be done this morning. All I'm asking for is an update, please let me knwo what's happening, if this is going to be ready. I'm supposed to update the client tonight. [2/14/2011 9:06:28 AM] Nancy Roberts: Brandon? Are you there? [2/14/2011 2:20:13 PM] Nancy Roberts: Brandon, is it possible to get a status on this? [2/14/2011 4:17:02 PM] Nancy Roberts: Brandon, what shall I tell my client - is it going to be completed today? [4:23:56 AM] Nancy Roberts: hello? Here is the email string: Brandon, I am seriously in need of an update from you on this project. I paid well in advance of the work start. I have asked several times for an update, but I cannot get a response from you. My client has requested an update on this project that you promised by this morning. It is now 10pm, I have no work done on the site, a pissed off client and no response or information from you at all. Please provide me with an update on the status of this project, I need to be able to communicate with my client. Thank You, Brandon, The cart was working fine. We have been accepting orders all along. As a matter of face we received an order on Thursday and Friday. It was my understanding that this project was going to be done on Sunday morning. [2/9/2011 3:13:05 PM] Brandon Osborne: I just had a look at the site...I think I have a pretty clear understanding of what you need. I can do for $175 and can have it up & running for you by Sunday morning. Does that work for you? I just needed to know what's happening. Please give me an estimate on when this will be completed. Thank You, Nancy Brandon, Can you please give me an update? I'm totally at your mercy I just want to try to save this client and if I can give them some information maybe that would help. I realize that this project was not for a lot of money, but I would have thought that I would at least have the courtesy of the project actually being done when promised or at least you could tell me when I can expect this to be done. I'M BEGGING YOU TO PLEASE HELP ME!!! Brandon, All I am asking for is an eta. Please let me know if I need to hire another developer to handle this and request a refund? I need to have some answers for my client, this is not too much to ask. Thank You, Can you tell me if our shopping cart will be functional any time soon? It appears as though it has stopped working altogether. I cannot access the cart or the admin. I was able to do both 5 hours ago. Thanks, Finally a response from him on Monday: Nancy, I understand the situation that you're in, but it's 9:00 on Monday and I only just returned to the office. As I said before, we always finish what we start. I did notice over the weekend that when you click checkout and go to the payment page that nothing happened, so it wasn't even set up properly to take payments at all, which I have since rectified that issue (on a test page) myself, which is outside of the scope of the project, but I did it anyway because I realize that you're in a bind. Since the time that I personally allotted to work on this project has been consumed, I have assigned one of my developers to finish the rest of it & I'll give you an updated timeline shortly. Regards, Brandon Osborne Brandon, I'm going to assume at this point with the lack of communication that you aren't going to complete this project. I just wanted an update and can't seem to get any response from you. I would like to get a refund as the work was not completed – and as it stands now we are two days past when it was promised. I wish that you had let me know that because my fee was so low, that could not expect that the work was going to be done within a reasonable time frame and that it would be communicated to me. I have already begun working on the project myself at this point in hopes of saving this client, so please do not continue any work, I will expect a refund in a timely manner. Thank You, Okay…I've officially had enough. I've got more priorities than your little $175 job & it's not pretty much constant harassment. No wonder the other developers have bailed on you. As of this moment, I'm through. I'll tell my consultant to stop working immediately & from what I understood he was almost done, but that's not my problem anymore & you can damn well forget about a refund. Regards, Brandon Osborne coderPro.net Principal Consultant O: (914) 623-0528 E: brandon.osborne@coderpro.net Project Nexus: http://coderpros.timetask.com
Dear Nancy,

Good afternoon. I understand that your review of Brandon Osborne has not been posted because he used a portion of his available feedback Blocking Power to prevent it from appearing.
While negative feedback can be unpleasant, even detrimental to a reputation, we maintain the policy of not censoring feedback or investigating it for accuracy. The option of blocking occasional unfair or unwarranted negative feedback allows Employers and Freelancers to maintain a positive reputation and continue to prosper on Guru.com. Employers and Freelancers that regularly receive negative feedback will run out of blocking power and the negative pattern will emerge.

For more information, please visit the Managing Feedback section of our Help Center. If you have any other questions, please let me know.

so don't use Guru.com, don't hire Coderpros, coderpro.net who are actually in Romania, don't hire Brandon Osborne.

Same things have happened to me more than once. This site and all buyers should not be trusted. It is a rip off.

I also have had problems with guru.com. I received the same "Canned" message about blocking power and I was totally shocked to find out guru.com allows the coders to block negative feedback. I think if you are going to do reviews allowing participants to block bad reviews defeats the purpose. Guru.com is more worried about protecting the freelancers that are making money for them, then actually posting an honest unbecoming review. I will not be spending any more money with guru.com. I prefer vworker, where i can see all reviews and disputes, that way I can make a much more informed decision.

Guru is terrible. I was with them for years & never had problems until the end.

They canceled my account (I'm the buyer) several times b/c I wouldn't tolerate disrespectful vicious independent contractors talking down to me like they did. Any worker who thinks JUST because they aren't an "employee" or they are online & can say whatever they want b/c we aren't face to face & they think that they are at the same level as the boss, is living in a dream world. I just fired someone else last week because she had it in her head that I wasn't her boss just b/c she has the label of IC LOL.

Anyway, Guru.com felt I should just be a robot (since they are) & not say anything to the workers who talked down to me as if I was their co-worker. I found most of the workers who did this to be editors/writer or graphic web designers/graphic designers. The other categories not so much.

I was given warnings because every time the worker didn't like something I said, they would go running to their mommy (guru.com) & complain. Me being a mature person, I never did that, since I fight my own battles.

Finally after being booted several times, I just gave up.

I switched to oDesk, but the quality of workers there is few & far between.

I've recently received an e-mail from vworker.com & I went onto their site & was SHOCKED at how many strategies they put into place to protect the company from mean, disrespectful, lying independent contractors who rip off companies. The fact that a bidding site even recognizes this HUGE issue proves to me that I'm NOT the only one who has been having these problems all these years.

I am VERY excited to try them out with these new protections in place. And I LOVE the tech sherpa idea. How many times have I hired a programmer or website coder & didn't know whether the guy knew what he was doing, but I had to go based on blind faith. I have been telling programmers FOR YEARS to start a service that would screen other programmers, but of course they don't listen.

NOW I will happily take advantage of this service.

I will be trying them out as soon as I'm fully verified, as I haven't used their account in years b/c I hated rent a coder.

I'm glad someone out there is listening & trying to clean up the industry of all these wanna be workers who "claim" to have the skill you are hiring them for, but are just looking for a quick buck. The lying has to stop!

I also want to be clear that I've heard there are some nasty companies out there that rip off independent contractors, so I'm not saying ALL ICs are bad, just saying I've had tons of terrible experiences with them.

Michelle

I'm a U.S. copywriter. Most of the "employers" on Guru are the type who want 500-word articles for $1 each -- i.e., they are junk employers. However, there are a few good ones! I've established relationships with several and, after a few projects working through the Guru system, continue to work with them directly -- charging my full rate and delivering quality work. If you're good, stay clear of the bottom feeders, prove your value to a select few, and carry on. These rules apply to any marketplace, it's just that Guru has more low-lifes.

I was scammed on Elance.com and came over to Guru and found the company who had had their account shut down on Elance, fully active on Guru.com. Guru have refused to take any action as the scamming happened on another site. So by using their logic, a man can murder someone in France, then come to Canada and live happily ever after without any consequences. The world doesnt work like that. I emailed them, contacted them on Facebook, and Twitter. I even messaged the CEO Inder Guglani on Facebook. The emails have stopped, they blocked me on twitter and facebook instead of realising their mistake.

Suing guru.com, contact me if interested gurucomsuck@gmail.com

I used Guru for the first and last time recently. Be very careful for anyone considering Guru. My experience was horrible. I hired a freelancer that was top recommended, by Guru. The work was absolutely awful. I requested a refund and did not get my money back. To top it off, I found out that I can't even leave feedback because the freelancer can pay money to "block" feedback. It is a gamble to hire anyone here. Will never be back.

Dear Guru;


For the past twelve years I have been compiling stories
about my work as an addiction interventionist. The stories, plus a few of my strategies,
have culminated in a book, or an unedited, unorganized version of one. Because
of my past success with Guru I went to your site and found a Freelancer, an
editor named Kathleen Tracy. She is apparently quite skilled and has many
accolades to her name. I decided to hire her.


Per the going rate she estimated $700 for a 70, 000 word book
edited beginning to end, including what she deemed, "deep content editing" in
addition to grammar and syntax. She agreed to compile the book, make it "publishing
ready."


I paid her $250 as a down payment but decided, based on past
not-so-great experiences with online professionals, to put the remainder in
SafePay. I assumed that this would protect me in case I was really
disappointed.


I recently underwent treatment for Hepatitis C, which I
contracted during my years as an addict. The treatment went well but lasted a
full year. I mention this because I have been unemployed during the
chemotherapy, which was grueling. My 88 year old father, who lives on Social
Security decided to give me the $700 for the editing as a gift, since he knew
how much the book meant to me. That is what I used for the down payment as well
as the $450 I placed into SafePay. The target date for publishing was to have
been Fathers Day. The final draft was going to be my gift back to him.


I sent Kathleen additional chapters along the way, and she even
agreed to help me write one last section.


However, when I received the manuscript, after she had gone
through it twice, requesting that I pay the balance at that point, I was utterly
appalled by what I read.


Keep in mind - this was her final draft, after going through
it twice. The last go through was
supposed to be in case I had additional chapters or comments after she did her
part.


Aside from massive
grammatical issues, someone else's name appeared in the copyright (which was a
little alarming) the first chapter appeared twice, four entire chapters were missing, and she never followed through
with helping me write anything. The
manuscript wasn't usable in any way. Paragraphs began with the word, "But"
there was misuse of the possessive, "It's" throughout. The list of grammatical
"don't" is long and the examples take up pages. It was as if a five year old
had gotten hold of it. It was actually in worse shape than when I sent it to
her.


I sent in examples of all of this to the arbitration
department. I sent additional emails outlining the fact of the missing
chapters, the overt and obvious fact that this was no "book in progress." It did
not resemble a book at all. This was, according to Kathleen from an email she
sent me, "I've gone through once for content
and now am doing the detailed reading word by word for typos, punctuation, etc.
KT

So this was
not a "first draft." This was to be the finished draft with one more go-through
after I had gone over it. But as I said, it wasn't even usable. She had
actually changed grammar TO incorrect usage. It was appalling, ridiculous even.


So…I disputed it.


I thought, "There is no
way that anyone would 'force' me to pay someone who did this bad a job." But – apparently you
used the power given to you to do exactly that. I am stunned as to why in God's name you paid her. Not only paid her but
paid her with the complaints I made, with absolutely no requirement for her to
finish the work satisfactorily. You just
handed her the money. My
money. The money my father gave me.


Not only that, but you guaranteed that she would be let off
the hook to complete her end of the contract. You basically said, "Here is more
than you would have earned had you done the job. Not only can you walk away
having completely missed the mark on this one, but you don't have to complete
your end of the contract at all."


WHY IN GOD'S NAME WOULD YOU DO THIS????


Your arbitration department claims that we had an agreement
but at the same time pays her with no requirement that she meet her end of it.
None. WHY????


I am at a loss for
words, I really am. Please tell me - how I was protected by your "SafePay." ??? I think I deserve an answer.


Kathleen had already received $250. The remaining balance
was actually more than she would have
done, had she completed the editing. Of course, now that she has been awarded
the arbitration, not only is what I have not usable, but she has walked away
with the remainder of the money without having to do anything. Nothing. You
guys just handed her the balance, PLUS a $100 tip. The manuscript was 60, 000
words and she received the full $700.


She apparently argued that it was "in process." So – what
now Guru? Did you stipulate that she needed to complete the work and that it
had to be satisfactory? No. Did you let her keep the $250 and refund me the
$450 so I could move on? No. You handed her the balance without any requirement
on her part. You actually gave her a "pass" on the entire project and paid her
anyway.


Well. It wasn't your money so you're off the hook as well.
No – it's just me, out $700 of my fathers money, and absolutely nothing to show
for it. "SafePay"? "Safe" for whom??


I now not only have an unusable manuscript, but I am unable
to pay for another editor while Ms. Tracy gets my fathers money. SafePay has actually guaranteed that she
doesn't have to complete anything.


I'd like to think that there are still people in this world
who will do the right thing. As far as my experience with Guru, my optimism is
pretty thin right now as you can imagine.


Honestly I curse the day I decided to hire Kathleen Tracy,
but even moreso to have used Guru. I have never felt so completely taken
advantage of by anyone or a corporation.


I await something other than a form letter, "sorry for your
disappointment…" etc. My "disappointment?" How would you feel if you were in my
shoes?


Very Truly,


Steve Bruno

I think that these sites need to be taken down by the government at state or federal level. You people going online to find "cheap" labor will find just that. What do you expect when you want someone to do a couple thousand dollars worth of work for $200.00? You get what you pay for in this world. These two sites Elance and Guru are probably filled up with designers that went to career schools and don't have a clue about graphic design. All they know is how to push buttons on a computer and are probably not very good at that either.

If you want real design work then go find someone in your local community who has a degree from a real college. Believe me there are plenty of them out there. If you are not a professional employer but some housewife who wants a website for the family, then go to Office Depot or the local community college and leave the scam sites alone!

If you are a professional employer with a business with a storefront and employees, you should not be on these sites at all, because it shows you are not committed to professional work. Which is why the majority of you will be out of business in the first year according to federal statistics.

So it is simple; you want real high class work, then flip through the Yellow Pages and find a design studio with a reputation and get the work done you need, but you will have to pay for it like everything else you have to pay for in your business.



Videos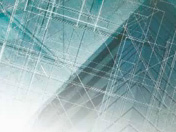 Latest Groups
Today's Mess-Up Photo