Global RX Pharmacy Complaints & Reviews - Fake Online Pharmacy

Global RX Pharmacy Contacts & Informations

Global RX Pharmacy

Fake Online Pharmacy

Complaint Rating:

Contact information:
Global RX Pharmacy


United States


globalrxpharmacy.net


I purchased 90 x 10mg diazepam (valium) for $290 USD from https://www.globalrxpharmacy.net who also trade using the following sites:

http://www.americanpharmacy.us/

http://www.amerisur.net

They have a 'DOUBLE UP FREE' offer which I now realise, in hindsight, is an indicator of the SCAM. I received the order by small parcel (with double the amount of pills alright) but the blister packs definitely do not contain diazepam (valium). These sites are quite obviously a criminal SCAM and FRAUD. I saw myself up to this point as a reasonably cautious net user as I had not been defrauded before. However there is a first time for everyone. Please heed my advice and avoid these sites.

Comments
United States
Online Scams





Comments

Sort by: Date | Rating

Maybe use a real pharmacy next time.

For years, and especially more so since about 2006, there has been a major surge in emailed spam for so-called 'Canadian Pharmacies'. According to reports, this has also caused significant harm to the legitimate pharmacies in Canada according to their industry associations.

Several gangs exist, primarily Yambo Financials, and a Russia-based gang that is headed by Leo Kuvayev and Alex Polyakov, and possibly other gangs. Leo Kuvayev was arrested in the United States and while awaiting trial on charges of selling prescription drugs online, made bail and upon release from jail, left the country and soon was sending large quantities of email spam for pharmaceuticals, largely prescription drugs.

One can tell these sites from legitimate pharmacies, due to domain naming techniques employed by the spammers. One gang uses domains with two words run together, such as prizechange, always followed by .com, and the other uses seemingly nonesense words, like qiyidevoh, always followed by .cn (domain extension for China). Most of the sites look very similar, although at times there are differences, or new versions of the pages appear.

Most of the offerings of the spam gang sites are for drugs like Viagra, Cialis, or opioid painkillers like Vicodin or Oxycontin. However for the most part the pills shipped are either very low strength, having been made from full-strength pills that were 'cut', or are nothing more than placebos with no actual drug content in them, thus adding to the damage, and the dangers, of purchasing from these sites.

I can recommend a reputable pharmacy www.allcheappills.org I received the order and it was on time and the pills work great.

Thank you for this information about globalrxpharmacy.net. I will not try to shop through them. Their site looked fishy anyway. No company address or external phone number/email address.

I can recommend a reputable pharmacy (Cialis) www.pill24.org I received the order and it was on time and the pills work great.



Videos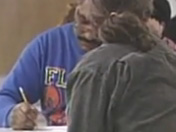 Latest Groups
Today's Mess-Up Photo