Share with Others
Recently Discussed Complaints
Consumer Tips & Tricks
Latest News & Stories
Latest Questions
Gardner White Furniture, Warren, Michigan Complaints & Reviews - Customer Service/Warranty

Gardner White Furniture Contacts & Informations

Gardner White Furniture

Customer Service/Warranty

Complaint Rating:

I purchased a living room package on 1-2-2010. I also purchased and had explained to me the extra stain safe warranty. I told the salesperson many times over that I would be moving in a few weeks' time. He even told me to tell the delivery people about anything I did not want unpacked so that it would not get ruined during my move. Bottom line, he knew I would be moving. After purchasing the furniture and setting up a delivery date I was handed a folder holding my paperwork. Apparently, my warranty info was written on the inside of this folder, but the salesperson neglected to mention that any IMPORTANT info was on the inside of this folder (the warranty becomes void if the furniture is moved from original delivery address.) We moved a week or so later. There are a couple spots now that I have just noticed (after inspecting the furniture after moving), on one of the sofa cushions, that are thread-bare, and there is a large abrasion on the arm of the sofa. I contacted Gardner-white to find out what could be done about the defects in the fabric. I was THEN told about the warranty issue, and that it was not their problem that I did not realize my warranty info was written inside the folder I was given. They have been very rude, and in so many words called me stupid for not realizing the warranty info was written in the folder I was never told to look over. After contacting them the first time, I was told I could speak to a manager but that one was not currently available to take my call and I would receive a call back promptly. I waited an entire day, and had to call them back myself. The manager had even more of an attitude with me and told me that it is their policy that sales people do not, what-so-ever go over warranties with customers. I am being penalized for a sales person not doing a good job. It's common courtesy and good business practices to cover IMPORTANT INFO with a customer upon making a big purchase. Had I known all this before setting a delievery date, I would have waited until I was moved to have my furniture delivered. I was also told upon my first call, that at a fee of $50 I could have someone come out and look at the damage to the sofa and that I would be charged regardless of whether the could fix it or not and any replacement parts would be my responsiblity for which to pay. Then I talked to the manager and he told me that, yes, they could order me a new sofa cushion at my expense, but I was out of luck with the arm of the sofa as they would have to replace the whole sofa to fix it and could not do that now because I moved. All of this could have been prevented if the salesman had done a good job in the first place and had told me there was important warranty info in the folder I was given. The rudeness and condescending attitude of the people that work at this furniture store are unbelievable. Everyone has an attitude. I know they were hoping I would not call back to speak with a manger because as soon as I gave my name and order number the tone of the voice of the person I was talking to became annoyed. I told her I wanted to speak with a manager as I was promised, and she still tried to lecture me. I finally got the manager on the phone and he had attitude with me immediately. Upon further research of this store, I have found this is a common issue with this place of business, and feel they certainly do not deserve an A+ BBB rating.

Comments
United States
Furniture





Comments

Sort by: Date | Rating

I don't think every one you talk to was rude to you, what happen was you just did not get what you wanted so no matter how nice they might have been to you you are going to think every one was rude. Also there is no way any place would stay in business if every one was rude and they would also not have a A+ rating with BBB if that was true. As a consumer you should learn to read documents that are given to you or before you sign them. Also how would you not have seen spots and damage to the sofa when you had it at your first place I can see why they would not cover any damage, you moved it to a new home and we all have moved before not every thing makes it like how it was before after a move. So if you damaged it during moving and now you want a company to fix what you may or may not have done to it during the move. This is why they would not warranty it because they should not be responsible for some thing you may have done during the move.
So I'm guessing you are a grown adult so as and adult take responsibility for your actions.

And just and idea next time
you make a large purchase
Read documents they give you or documents you sign
annoyed consumer

I have the feeling you are an employee of the store I am dealing with. How do I know? Because, the people there REFUSE to hear my ACTUAL COMPLAINT. Which is that the fabric is cheap! IF the RUDE employees had actually taken the time to LISTEN to me, they would hear my actual complaint which is that THERE ARE -----THREAD BARE SPOTS ON THE CUSHIONS---- Which could not possibly be caused by moving! They can only be caused by SITTING ON THE CUSHIONS! After a week and a half of sitting on the couch the cushions have thread bare spots? Hello! CHEAP FABRIC! The abrasion on the arm of the sofa, which is all they are focused on apparently. It was NOT caused by moving! I could have them come out and SHOW THEM the only way the damn couch fits through the door here (the arm never touched any part of the door) and reenact my entire move if they'd like! There was NO WAY THAT IT WAS CAUSED BY MOVING! The abrasion in the arm of the fabric was caused by CHEAP FABRIC!

Also, after being told that it is Gardner White's policy to NOT tell people about important warranty info, I did some research. Well, what did I find? Not only have other people been TOLD about the warranty, but they try to get out of fixing things no matter what!

Gardner White are a bunch of half-truth telling, rude, obnoxious, self important, dim wits who don't have any other skill than ripping people off!

I think that your are just trying to blame every thing you do not under stand on the place you bought it from. Hello!!! they gave you a folder with lots of information, you did not take the time to read its just like when you buy a car they don't sit with you down and read you the owners manual that fall on the buyer to read it.
Also I have bought a lot of furniture from Gardner White and never had a problem with them they have not fixed. I just had no problem with a mattress that I bought from Gardner White it was a few years old, I had a great guy come out take a look and told me that my mattress is bad and I would be getting a new one, so I went to Garner White and they let me pick out a brand new mattress and delivered it the next day!!! So I have no idea what you did but if they will replace a old mattress with a new one then there has to be a real good reason that they will not fix your living room.
I dont think a company that is filled with rude people would still be around in this economy, And to think its some one from the store you must be paranoid, and you sound rude because every other word is caps and in your posts, you use some type of derogatory comment for every one you talked to. I bet they did sound rude all you must have done was yell at them since that is how you type, and since you don't get your way every one is rude no matter how they talked to you. How did you not see damage with the sofa when it was at your first house it just showed up right after you move??? Ding Ding I think we have answer and that is why you are not getting what you want They did not damage your living room when they moved it in you did when you moved it out and to some other place. here is a quote from post one "There are a couple spots now that I have just noticed (after inspecting the furniture after moving)" wow it was not in caps. Well it sounds like you know how it happend you just want some one else to pay for what you did. And what research did you do take a survey a group study, call random people in the phone book?
The only rude and obnoxious self important dim wit I see is some well I bet you can guess

Angry furniture buyer,

I COMPLETELY AGREE WITH YOU! I will find every rating board I can to tell everyone I know to never shop at Gardner White.

This is a letter I had ready to send to the corporate office as they would not return my phone calls:

I purchased a Big Picture TV package from the Gardner White store in Canton, MI on Feb 22nd, 2010. I purchased the package that included the Lipari sofa, loveseat, tables, 42" and 24" TVs for 3399.99. I also purchased leather protection for 179.99, paid shipping of 69.99 and taxes of 214.80. Total purchase amount was 3864.77. We purchased that day as we were told the sale was ending that weekend of President's Day. We couldn't make it in Sunday, so our salesman Terry said they'd extend the offer to the next day.

On March 7th, I went back into the store with a friend who was interested in buying a sofa. I noticed that the sofa and loveseat I had just purchased were on sale for the "Employee Discount" sale, marked down to $982 and $962. I spoke to my salesman, Terry, who, talked to the manager Dwayne, who advised that the only thing I'd be able to do is return the purchase and pay a 25% restocking fee. At this point, I had the sofa, loveseat, and TVs. The tables were on back order. I expressed that I'd have to think about it, and the salesman said "let me know what would make you happy".

I went home and crunched numbers. If I were to have purchased everything when on sale, there was a price difference of $540.81 (sofa = 982, loveseat = 962, tables 369.99, 24" TV from Best Buy = 229.99, 42" TV from Best Buy = 599.99, leather protection = 179.99). I did not include the price of shipping or taxes as I was told that would be paid for if we did not buy a package. I returned to the store on March 8th to speak to Terry and show him the difference. He said Dwayne offered to pay for my taxes and shipping. I said that was not enough and I would like to speak to Dwayne. Terry went back to talk to him, and came back and advised that Dwayne would pay for taxes and shipping. I reminded him that's what the initial offer was, and that I'd like to speak directly to Dwayne. He went again to talk to Dwayne, and came back again, as Dwayne was "very busy" that day, and offered to round it up to $300. I said I didn't believe that was all they could do, and that I'd like to speak to Dwayne. Again, Terry went to speak to Dwayne, and returned and said he would offer me $400. I asked why Dwayne would not speak to me directly, and Terry advised he was busy with other things. As I waited, Dwayne finally came over and sat down to talk to me. At first things were cordial, but as we started to talk, he became agitated and stood up. So, he was standing over me, talking over his glasses at me. We discussed the price difference, and he said since it was TV package, there was nothing he could do. I asked since the tables weren't delivered yet, could we do a return (on paper) of the purchase, we return the TVs and not have the tables delivered, and just keep the couches. He claimed he couldn't do this as the couches were already in our home and that it was corporate policy. I tried to tell him that I felt that I was getting the run around, however, he cut me off, and said "no, I was not", and then proceeded to push a handful of paper toward me to tell me how busy he was handling other issues. I advised that I would be calling the corporate office, to which he said go ahead, and walked away. Terry returned and apologized, and said the $400 offer was on the table. I said I'd let them know what I would do once I talked to corporate.

I tried to call corporate from Gardner White that day and could not get through. I called the next day Tuesday March 9th, and left a message for Ms. Preston. She returned my call on Thursday March 11th, which I missed. I called her again on Friday March 12th and left another message. I did not receive a return call, so I called again, Friday March 19th.

In the meantime, the loveseat that was delivered did not have even cushions on the back. I called the Canton store and set up an appointment to have a technician come out and look at it on March 16th (the tables were also delivered that day). The technician came out, took pictures of the uneven cushions, sat in the seat, and gave me a receipt and advised that someone from the office would be calling me with results in a couple of days. I also asked him to look at the handles on the recliners as the handles on the loveseat automatically go down, and the handles on the sofa stay up when the seats are reclined. I received a call on Thursday March 18th from the office, stating that they found no manufacturer's defects, and that the loveseat could be adjusted via clips in the back. I asked who would adjust it, and was told that they had talked to their buyer and they said it was fairly simple and that I should be able to do it. I advised that I thought it was odd that they would ask the consumer to fix their own product, and was told they would transfer me back to the Canton store to set up an appointment to have a technician come out and adjust the seat. I was also told that no products are perfect as they are "movement" pieces, and are made in more than one piece. I was also told that the buyer said the handles would not go down unless the seats were fully reclined. I advised that I'd be talking to corporate regarding other issues I had been having and that I'd let them know what I'd do.

At this point, I am ready to return everything I have purchased, and expect to not pay a restocking fee, OR, I expect that something be done to rectify this situation.
First, I feel that we were wrongly led to believe that the sale was going to end that Sunday, when in fact, it's still going on now. I was told that no where in the advertisements does it say "Free TVs" as I advised that really, we had paid for the TVs in our package, but strangely enough, your website says ""FREE HDTV/GAMING CONSOLE" OPTIONS:".
Second, your website mission statement says that we can:
Buy with confidence.
At Gardner-White we guarantee that our prices are the lowest in town. If you find the same furniture with the same terms for less we will refund the difference. We also guarantee our products against manufacturer's defects for at least one year.
These are just a few examples of our commitment to our customers. Because at Gardner-White, providing you with great furniture and great service is what we do.
http://www.gardner-white.com/about_us/mission.php
I certainly don't feel very confident in your "great furniture and great service" at this point.
Third, I feel that the manager at the Canton store Dwayne was rude and tried to bully me out of the store. I get that people are trying to sell a product and make money, but let me tell you… the friend that went with me that day looking for a sofa, went and bought one from Art Van after hearing my story!!
Fourth, I find it extremely frustrating that I would like to make an informed decision, and can't because I am waiting for Ms. Preston to return my call for a week.
Fifth, I cannot fathom that you would tell your consumer to fix their own product that is not 100% right, especially after the office said they could tell by the pictures the back didn't match. And why, if the technician could have adjusted the back of the loveseat, didn't he do when he was out here the first time?? I don't believe they knew what they were talking about, especially since they admitted they didn't know how the furniture worked. And the handles stay up even if the seats are fully reclined, so again, it's apparently the buyer vs. the consumer.
I am asking for either a refund of the difference in the price noted above, or take back the tables and TVs, and give me the price of the just the couches that was offered during the "Employee Discount" sale. And, the back of the loveseat either needs to be fixed or replaced. After the poor service I have been given, if these two things cannot happen, I will expect that I will return the entire purchase without paying the restocking fee. I would hate to have to tell everyone I know what has happened, as I'm sure you would not want to lose anymore sales to a competitor that has obviously figured out how to please their customer.

Update - corporate office calls me back today. Ms. Preston, the top of the chain, was more rude than anyone else I talked to. Esentially said that since I purchased the package, there was nothing they could do. They will not take the TVs back since they "don't sell TVs". I politely told her they must since she also kept telling me that no where in their ads do they say the TVs are free. She just kept talking in circles. Also told me that they'd send a tech out to adjust the furniture to manufacturer's specs, but that was all. Oh, she also said "I am not sorry you are not happy with your furniture". WTF?

My experience with Gardner White has been nothing short of a nightmare. I went to the Taylor store and ordered nearly 4k worth of furniture. The salesmen Charles Savino was more interested it seemed at the time to tell me of his night out and how hung over he was rather than actually do his job the proper way. What I later discovered after numerous bouts of incompetency is that he had written the order up wrong from the start (perhaps the alcohol was clouding his mind still!?) I was told that I would havemy furniture by the deisred delivery date, which was my biggest concern at the time given the fact I could have purchased it anywhere and was most concerned about having it arrive on my move in date. I was repeatedly assured by him and another salesmen Sasso that my furniture would be in stock and delivered on time. Furniture purchased: living room set, dining set, 2 mattress sets, bed frame. This is how the story of the delivery went: 1st delivery- guys showed up with living room funiture, mattresseses, and three chairs that belonged to the dining room set..no bed frame, no table for the chairs and one chair missing. I was told by the delivery people that the rest of my furniture was back ordered and may not arrive for several weeks. Unacceptable..called the store and was basically told sorry about your luck. Finally spoke with Rick the sales manager who said he would look into the matter and get back to me. That led to delivery attempt #2: wrong tabled delivered, no fourth chair, and no bed frame. Again another conversation with with and a credit of 75.00 for the delivery fee was given. Delivery attempt #3: Right table finally made it however, at this time it was brought to my attention that all four chairs that were delivered to me were wrong, they were too small for the table! The delivery guy who was a stock boy also told me that the order was never written up right in the first place so they would have never came the right way from the start. Another phone call to the unsympathetic store manager, Rick, which by this time I was irate and was ready to return all 4k worth of furniture if I was not in some way compensated for my time and aggervation. At this time he offered to schedule another delivery however, at the same time he accused me of owing the store money and not paying for my purchases!! I was furious since this was obviously not the case and told him I could bring my reciept and bank statements in to prove it! After looking into the matter he called back with an apology and he authorized an additional credit of $200.00. I was satisfied with his efforts and agreed to yet another delivery attempt (mind you each delivery was costing me time and money from my job) Delivery attempt #4: stock boy brought my chairs wrapped in layers upon layers of plastic and left them sitting in the middle of my dining room without uncovering them, it took me almost an hour to unwrap them myself. The next phone call I got was about a week or two later from Rick the incompetent sales manager telling me my bed was in stock and that he would have it delivered that week. Yet again he accused me of not paying for purchase and told me there would be a COD charge upon delivery! I told him yet again that I had in fact paid the full amount (he was offering some type of 77.00 discount) and that if there was a credit he being offered it should be refunded to my card! He said he would look into and get back to me which he never did. Still expecting my 5th delivery that week I sat all day and waited, finally at 4pm calling him to see where the furniture was. He said it wasnt being delivered because he was still looking into whether or not I owed the store money!!! Furious I told him forget it and to refund my money for the bed frame I no longer was willing to be patient. He said I would see the credit in 72 hours. The creidt was 77.00 less than what I paid for the frame and when I brought this to his attention he said he had already credited me more than he should have and referred me to the corporate office. I am still waiting to hear from them and to see the actualy less than what it should be refund post to my account. I will never shop here, you should never shop here and you shouled warn your friends and family not to shop here! Gardner White consists of nothing but con-artists and thieves!

i also purchased an entire package including loveseat couch tables tv's and end tables. when they first delivered my furniture, the way they had set it up, i did not notice at first that there was a huge tear in the long sofa! u can clearly tell it was from the box cutter that they had used to unwrap my new furniture. then on first day i had it the middle console of the loveseat caved in! i called taylor store right away and they had someone come and take pics and it took forever to finally get ahold of ms.preston in which she refused to compensate me for anything saying that the slice in the leather was my doing and not theirs! the way the furniture was set up it was not visible at the time that they delivered but noticed as soon as they left. called continuously asking for ms. preston whom i found to be COMPLETELY RUDE AND DIFFICULT TO DEAL WITH!! i let it go at that point. then about 6 months later the springs on my loveseat started popping out everywhere and would no longer rock. they did replace it with a new one only to have the springs pop out within the first two weeks of delivery! and AGAIN the middle console caved in just in a different spot, the front not the top. they sent another service man out to take pics and received a call saying they would not replace due to normal wear and tare. i just spoke to ms.preston AGAIN in which she is trying to tell me that in the pics it shows the loveseat to be stained and soiled which is total b.s.! i told her i would take pics right now and email them to her. she refused and said she had to speak with the service guy who was not in. i purchased all full warranty's on everything and it seems that this ms. preston is not following the warranted protection plan i had purchased!! who do i have to contact to get the proper help i need instead of having to deal with this extremely rude woman who again for the second time is denying replacement?!?!



Videos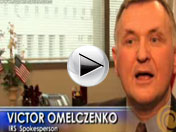 Latest Groups
Today's Mess-Up Photo