Share with Others
Recently Discussed Complaints
Consumer Tips & Tricks
Latest News & Stories
Latest Questions
Extrabux.com Complaints & Reviews - Did not pay rebate as promised

Extrabux.com Contacts & Informations

Extrabux.com

Did not pay rebate as promised

Complaint Rating:

Extrabux.com advertised the highest rebate from a particular vendor. If you click through their site and buy something on the vendor's website, Extrabux.com is supposed to pay you a rebate. However, they did not pay as promised and wound up stealing $26.00 from me. They admit I did everything right with the purchase, but simply, the vendor decided to no longer participate in their cashback program, so there was nothing they can do. They make all sorts of cash from folks linking in through them and yet wouldn't honor a simple $26 rebate from an honest customer. I never would have purchased from that particular vendor, but the price was cheapest when I factored in the price with ExtraBux. They cheated me, simply put. I've never had an issue with MrRebates or E-Bates, but these folks advertised the highest rate to draw people in and then simply do not pay!!!

Buyer beware!! Use the legit rebate sites!!

Comments
United States
Online Scams

More Extrabux.com complaints






Comments

Sort by: Date | Rating

This is a common policy among all cash back sites. Ebates: The determination of whether or not a purchase made through an Ebates Affiliate Store qualifies for Cash Back is at the sole discretion of Ebates. If an Affiliate Store fails to report a transaction to Ebates or withholds payment to Ebates for any reason, Ebates reserves the right to cancel the Cash Back associated with that transaction. Mr. Rebates: In the event that a Participating Merchant shall withhold any portion of the fees payable to Mr. Rebates on account of a Qualified Purchase, Mr. Rebates reserves the right to withhold the same amount from the Cash Back Rebates credited to your account based on such purchase(s). FatWallet: REMEMBER: When we get paid, then you get paid. When we don't, you don't. This means we're on the same side! We want your cash back to be reported and approved as much as you do. Please let us know on a Support Request any time a qualifying transaction is not reported in your account within three weeks of the shipping date, or Ask Us questions ahead of time. We're here for you! We want us both to get paid but the bottom line is this: If we do not get paid by the merchant, we do not pay you.
It's unfortunate that the Merchant failed to pay Extrabux. I'm sure the Extrabux team looked into this issue thoroughly and may have even discontinued working with the merchant because of your experience. Extrabux works hard to get every user his or her cash back.

I was interested to read this complaint, because it mirrors a problem I'm currently encountering with ExtraBux - i.e. I identified a company through their "comparison" chartand made a purchase. When I didn't receive an acknowledgement and/or a rebate - let alone paying the advertised the "ExtraBux price" for the item (I ended up paying more). As required when making a "Where is my payment" query, I sent ExtraBux a copy of the vendor's invoice. It is now a week since my first submission, which I followed up with a second request for the status of my rebate - but so far haven't heard a word from them. I find this unprofessional to say the least. Surely the Company could give its subscribers the common courtesy of an explanation, even if it is one they are disappointed with?

I've had the exact same experience with Extrabux as Ricky. They still owe me as much as $258.60 (I am not kidding!) for purchases they acknowledged (!) I made through their site. They refuse to post cashback, and, after my repeated inquiries, they stopped answering my emails altogether. And email is the only way to get in touch with them – they don't publish their phone numbers anywhere. Stay away from this company; make your purchases through a site that may not promise you the moon, but one that actually pays what it promises. MrRebates, BigCrumbs, Ebates and FatWallet are all reliable. Extrabux (and its sister site BargainMatch.com) are not! Stay away from them!

P.S. @Noah_A: If you cared about your customers like you claim to, you would at least respond to their emails and make sincere effort to investigate their inquiries and report the results back to them. In my case, you had three months (!) to rectify the situation, but you chose not to. As for your claim that "this is a common policy among all cash back sites" - well, I've made numerous purchases over the years through each of the sites you mentioned, and was paid *every time*! So evidently, if one wants to run an honest cashback site, it can be done.

extrabux is a scammer. it deleted my account to avoid the payment. insane.



Videos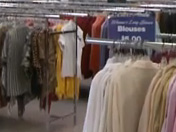 Latest Groups
Today's Mess-Up Photo