Recently Discussed Complaints
1.
(0 mins ago)
Zyrtec
Packaging difficult to open and not enough pills for even 1 month
2.
(0 mins ago)
Mr. Lube
Held hostage sell sell sell
3.
(0 mins ago)
LANE
recliner
5.
(33 mins ago)
BMG
PAYDAY LOAN SCAM
Consumer Tips & Tricks
Latest News & Stories
Latest Questions
Excel Telemedia Scam, London Complaints & Reviews - They Keep Your Earnings

Excel Telemedia Scam Contacts & Informations

Excel Telemedia Scam

They Keep Your Earnings

Complaint Rating:

Contact information:
Excel Telemedia Ltd


United Kingdom


exceltelemedia.co.uk


Please avoid this company at all costs. They are a bunch of con artists. I signed up to work for them a couple of months ago as a Chatline Operator, they promised me loads of calls, hardly got any. Come pay date they refused to pay me my earnings.

I am a single mother and thought this would be a good way of earning some extra money, they are heartless theifs who kept my money, are rude when I ring and hang up on me. IT's a total scam

Please save yourself the heartache and avoid this company!

Comments
United Kingdom
Telecommunications





Comments

Sort by: Date | Rating

I only signed up yesterday and already doubt is creeping in no text chat in 24hrs. not one. and they expect me to record 9 intro messages and do a test on the phone paying what rate i dont know, before i get to do phone chat. All this could be done on line through skype or msn. they allso advertise webcam workers now i would hate to do that and not get paid and also they have a 68 page introduction pack of do's and donts. Which you download, print out from your computor. and when they write to you on the back of the contract it says to get insured for car and house incase of damage to car or furniture. Very odd company. Adultwork.com Is sweeter. Actualy have made some money there. Bangles North East

Excel telemedia is a totally kosher company, the rules and regulations are there for your protection, you are not allowed to talk about anything illegal which some less conscientious companies do allow. I have worked for them for 4 years and apart from the occasional glitch they are excellent get paid weekly on time, occasionally, and I mean very occasionally a day late. The text is very slow, the phones and cams are the best option. I would never do the web cams as you pretty much have to do what you say you are doing, on the phones you can get away with sound effects.
If you're broadminded, can hold a conversation (it's not all about groaning), are friendly and concerned about giving a good service then you could do well. If you think you can get away with just dirty talk and groaning don't bother.

I have been with XL for 4 years nearly 5 and i do really well in the calls i have built up regs and earn 200plus a week, i am a single mum i work around my son! school time evenings etc great bump up if you have another job! you are not pestered to work but need self drive(mine is money lol) its not as seeded as people think...

never once had a problem with pay but if you earn under 10 pound you wont get paid until you hit it that will follow to the next weeks pay!

texts are slow(and done via a website not mobile phone) but offer it to callers as a way to contact you always works well for me! i have got friends jobs with XL and they have done well also

there are rules on chat as you sometimes get a caller that may want something against the law ! its common sense really but has to be written !!, you have online support and phone support 24/7 track ur pay via website i have worked a few other companies but XL is the best by far

Hope i helped xx

Good luck give it a go xxx

Exceltelemedia is an excellent company, they have never failed to pay me, their text chat is new, just give it time like i did, i did 277 this month, then they paid me, they are very professional people, any questions you can contact them directly and they will always aim to please, been with them a few months now, and iam very happy.

Having worked as a chatline operator for four years and as a text chat opeartor since February 2010, I only have praise for Excel Telemedia. They pay every week regularly for the live chats on a Thursday adn once a month for the text chats. Whilst their texts are not a huge amount, I make a nice little bit of wages (£280 last month for text chat alone - not bad for sitting in front the tv with a laptop on my lap, eh?) and as for the original complaint above saying they had no idea the rates of pay etc. This is rubbish! When you get a job with Excel, you always know how much you get paid because it's in their information booklet. I can honestly say, I will never work for another company whilst doing this type of job. I have heard awful tales of other companies but Excel, they are the best and the real deal. You have to take the above original complaint and decide if you believe it or not. For me, I don't. I have never ever had trouble being paid. My wages vary depending on what time of the day I log on and yes you only get paid for time you are chatting but no overheads and most of the men are okay to chat with but sometimes you get a real seedy asshole but for those, you just hang up and report them. Other comapnies I have applied to don't pay you for first minute, they don't pay half as much for texting per text (one company recently I told them they will never get anybody to do it for 3p a text) and may I say it is not the easiest job in the world cos two of my freinds have tried to work for Excel but they found they could not hold the callers interest and didn't earn much at all which is no fault of Excel. It takes a cast iron constitution to be a chatline opeartor. Another text company who only offered 3p a text said that if the text chat op does not type 2000 texts a month, they do not get paid for theat month which si ridiculou. At Excel, you do how little you want t or how much you ant to. OF COURSE THE ORIGINAL COMPLAINT ABOVE CAN JUST BE ANOTHER COMPANY TRYING TO SLANDER EXCEL TELEMDIA. YOU THOUGHT OF THAT?

I am working for Excel doing gay chat and they've been great, they are totally legitimate, nice people to deal with and I can chat to blokes when I feel like it. You can have the calls to your home phone or another number if you're at friends place for the night. They're no bother at all and you can see your earnings 24/7 whenever you want via their website.

I have been with excel for about 7 years now, have worked for other companies but these are the best, always paid on time except vary rarely a day late and they always tell you it will be late dont know about having to have insurance in case of damage to car or furniture never heard of that..and can't see why you would have to you have t o record intros so customers know who they are speaking to and to choose the ones they like its easy to get started and once you earn £10 you get paid if you don't make 10 then get it with the rest of your earnings when you do.. and I agree with other poster could be someone trying to slander excel. to be honest ive never heard a single complaint about them.

Excel sometimes dose not log a call and also because people phone and hang up without saying a word I mean 5 seconds after you have said hello. the hold time on your longer calls is dreadfully affected. Now they are doing training sessions which i have no idea of what to expect They say this will improve performance of hold times. I have held a conversation that lasted 2 hours and 11 minutes. then after that mysteriously i got lots of short abrupt calls and my hold time was reduced in no time at all. So if you want to work for them there OK i suppose but don't expect any praise. all you get is rules and a kick up the backside if you don't hold a caller for more than 4 Min's a time. they say the average is 6 Min's So that must be there own average as men listen to our intros. I am not complaining its just that i don't think the sun shines out of there bums. and i would never rely solely on them. As a ordinary day job earns you more money, And adult work pays you wages for chat.Only charging you the facility fee. where as excel keeps your wages and pays you the facility fee.

I would like people to know that i agree with the single mother about what she said about excel telemedia, as i to have worked for this company and did not get paid when said, THIS single mother deserves to be congratulated on for telling people about this sham off a company, as i was treated badly not only by this one company but by many companies that were offering jobs.IT is a different story when you are needing the money to pay the bills.

jvr59 worked for XL for over 2 years wasn't doing too badly, however one evening I receivd a call from a woman who introduced herself, precious i think she called herself, probably made up name, who told me she'd been brought into the company to listen to ladies taped convo's with the guys. she told me she hadn't done the job before, prob got job from a friend of a friend, given th rules and regulations to read, then any woman she felt not doing her job properly orf as she felt fit sacked them on the spot. she explained to me what she thought i'd done wrong i replied yes that happened but the terms in the contract stated that we didn't have to do anything that we felt we couldn't. she came back with an abrupt but your there for the guys every need and you have to do it. XL might seem ike a good company to work for but only if you play by their rules hence the contract sent out is not totally adhered to. only bonus from this company is that they do a threesome line which no other company do but thn again when speaking with some of the other womn on there thy stated their money had gone so low they felt XL wre blocking some of their callers so not to earn too much.

I feel for this women but I work for excel and have been doing so for 6-7 years now and I love it because its so convenient, you work for yourself and you do it all in your own time, unlike other companies who expect a few hours set weekly.
The problem with this issue is that while excel have offered you the opportunity to work with them, you are also working for yourself, so if you are on the line and the calls are not coming through that could be because your intro is not appealing enough, remember the sex chat line industry is a big business and the calls come through very fast and often-if you are not getting calls then their is no profit being made so you can not expect excel telemedia to pay you for nothing, because you made nothing. ..the thing is being a chat line worker means you have to know certain things which you learn on the go and YOU DO NEED a sexy or appealing voice..because that is the main and only thing that the callers will be drawn to initially when they call.
I have been very succsessful, make yp to 350 a week or more and have a large fan base with a lot of old callers -my regulars and newbies.




Let's girl real ladies for all those that are harping on about how excel telemedia is a great company. It use to be. I know because I was with them for over 5 years. However with the recent changes in management, they have become uncaring, brutal and simply use the girls to make big bucks for their own pocket. They scrapped bonuses, imposed times they expected you to work, insisting you are on the lines regularly taking plenty of calls. Girls have been let go in the dozens under the guise of not performing. More like not making enough money for the company. The money they offer is not great. So for those earning lots it's the regulars that enable it. I was lucky I had plenty of regular with good hold times. I got so fed up with excel telemedia, I left and took my regulars with me. So very happy now. Avoid excel they are a organisation to work for.

I worked for this company would not recommend !!! text is awful pay is so low for the hours worked. The manager talks to workers like shit. It not a real job. It is just making money for the owner you get payed nut especially for the hours worked. You got to be on it literacy all the time time make any money !! It pretty boring none exciting chating to weirdo and you have to use your land line not very good. It's ok if your desperate but you can get cleaning jobs for the same wage, and plus you be meeting people out doors instead of being tied indoors, I know young mums its hard their are jobs that can get you on a career path this is not and it will not make you wealthy or rich!! You be in the same circle when you 50 think about it, personally you might get the odd nice guy who call all the time but he ain't going to pay your right buy you a nice house car !!!

your in a no win situation working for this company, i work for them i have had my 1st performance review and have hold time of 4 mins and 20 seconds, 10 seconds short of their minimum, also they have a 35 % minimum activity time im just above that.I think i be paid off in 2 months time.such a terrible company to work for it used to be more relaxed, worked with them for 6 years.god riddance excel when it comes, a lot of the callers on for a small time, not because of me.

Wow Ladies and Gents! Sorry to hear :( I can't say the same however. I have been with Excel a month now and loving it! The calls are consistent, the team are great to work with and I have a solid income each week, which is handy with Christmas coming up.

I did have to wait a while to get on board as they were not recruiting for some time, I think it states that on the website...but it's not the case thankfully! it was totally worth the wait!



Videos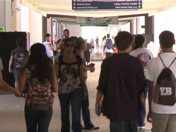 Latest Groups
Today's Mess-Up Photo