EverHome Mortgage Company, Jacksonville, Florida Complaints & Reviews - Loan Modification

EverHome Mortgage Company Contacts & Informations

EverHome Mortgage Company

Loan Modification

Complaint Rating:

Contact information:
EverHome Mortgage Company


Jacksonville

,

Florida




United States


everhomemortgage.com


I called the company to ask for a Loan Modification and they advised me not to pay my mortgage for 4 months then call back. I called the company 4 times and it is the same answer that I received. I received a letter in the mail from the company saying to call us we can help if you are over your head with your mortgage. My loan is also covered by FanyMay and they told me I was shit out of luck! Does anyone have a solution? I need help before I do lose my home. I have lost everything else...Sold newer car, dropped home phone + cable and internet and eating off cheap caned food since I need to make the payments.

Comments
United States
Mortgage Companies





Comments

Sort by: Date | Rating

I agree with everyone on this comment board and I am so sorry to hear about all the trouble that you are all having. I have helped several people that have mortgages with ASC, Countrywide, and other mortgage companies that don't seem to care if they harass people or suck them dry. The comments I have heard are along the lines of trying to get blood from a stone or turnip, or something like that.

The company I work for actually will take you out of the loop of contact with ASC, or Countrywide or whomever you have servicing your loan. Let us know what you are looking for us to do for you and we will pursue the help that you want, no matter what.

We have all aspects of the mortgage business covered from being a mortgage mediation company, a title company, a real estate company, all the way to having access to attorneys for litigation or help to avoid foreclosure. No aspect of help is turned away.

Let me tell you, most of the customers that I deal with have told me about the fear and the frustration of working with mortgage companies that don't seem to care or give them the runaround. To be totally fair, mortgage companies have their ways of dealing with people. Some are good, some are horrible. But one thing all mortgage companies love is being vague. When they are vague, they don't have to give you information until you ASK for it. How does that help you? How can you try to save your home if you don't know how to ask the right questions?

That's another reason why this company was created. We take your number out of their "system". The collection calls stop immediatly. We also have the option of having your mail from the mortgage company come to our offices and into your file. We take the burden away from you so you can live your life without the phone calls and the letters.

I know that some people are going to look at this comment and go, this guy is trying to drum up business. Well, you're right. But here's the kicker. I used to work in mortgage collections. I used to make the phone calls and send the letters. I used to work around the people that make your lives hell. And I kept asking myself, why? Why are these people not being told about the help that's readily available? Why are these people not being helped to make payment arrangements that are realistic? Why does this company care more about the money than about customer service when that is supposed to be their primary objective?

That's why I got out. I can not stand collectors. Just because they are hiding behind a company name they think that they can say anything or act anyway they like with the customers, being friendly with one and the next 40-50 they can treat like crap. Where is the customer service? And the "Obama Plan" for assistance? Most companies will not give you all the information that is needed to qualify. We make sure in our initial consultation of your finances if you qualify for the program.

We take all that frustration away from you and create solutions that work. I have done it for several people. And I can do it for you too. If you want more specifics or just want to ask questions about your situation, call our offices at 888-453-1518 and check out the website, www.realtymediationservice.onlybusiness.com which is being updated with a few new options available. And this isn't just for people facing foreclosure, people that are current and want to pay off their home early, call me. I can and will help as many people as I am able to. What have you got to lose? Website address is http://realtymediationservice.onlybusiness.com...and if our offer is not for you, best of luck. In all your endeavors.

Look into filing Chapter 13 Bankruptcy. Discuss with a reputable Chapter 13 attorney. I'm in a different type of battle with Everhome/Fannie Mae. Their accounting records are a nightmare. Contest what they claim you owe. There are probably big mistakes in their records. Keep records of all of your payments handy, this is really important. Try not to become to frustrated with the amount of time it takes to get things straight. Try to get all of the assistance you can with going over your payment history matched against their records. If they file a claim in bankruptcy court that is not accurate, they can experience major fines by the judge. Also, there is the possibility that your attorney can file a request to reduce your payments and principle if you can prove that the value of your home has dropped significantly. This will require a current appraisal of your home. I know filing for bankruptcy protection is extreme but I really do not think that the mortgage servicer or mortgage company cares much about the person about to lose their home.

The other option you may have is to seek a credit counseling agency that does not charge a fee. The ones that do not charge a fee are legitimate. Check with your local consumer credit counseling agency.

Good luck to you.



Videos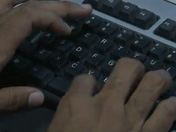 Latest Groups
Today's Mess-Up Photo