Equity Accelerator, Florida Complaints & Reviews - Mortgage Payment scam

Equity Accelerator Contacts & Informations

Equity Accelerator

Mortgage Payment scam

Complaint Rating:

Contact information:
Equity Accelerator


Florida




United States


equityaccelerator.com


EQUITY ACCELERATOR IS A SCAM! No matter which bank or mortgagee you deal with! Probably the paperwork you got made it sound like it was part of your bank but it is not! The company is a seperate entity owned by Western Union (do a WHOIS search of the company name). Even though it seems your mortgage payments are made to your mortgagee, they are not. EA takes the bi-weekly payments, uses your money (for which you pay a fee of $2.50 each payment plus the initial enrollment fee), then remits to your mortgagee only once a month. The only benefit to this program is the the 13th monthly payment which goes directly to principal. Anybody with a calculator and a bank account can do the same thing, save the fees and make a bigger dent in their mortgage. Open a second bank account and set up weekly or bi-weekly recurring transfers into that account (depending on how you get paid.) Pay your mortgage from that account. Once or twice a year go into the bank (or online) and ask to make an extra payment (prepayment) to your mortgage for whatever amount you are comfortable with. You could even go in once and month and put a couple of hundred dollars down on the mortgage. It doesn't seem like a lot but over time it can make a huge difference! Another thing that makes this program a scam - in pretty much every other place in the world (certainly in Canada), when you pay bi-weekly, the payment is credited bi-weekly. So the principal balance of the mortgage upon which the interest is calculated is lower with each payment. Therefore you pay more principal and less interest with each payment you make. So properly applied bi-weekly payments are the way to go because of this and the extra payments.

Comments
United States
Mortgage Companies

More Equity Accelerator complaints






Comments

Sort by: Date | Rating

This is absolutely correct. To make matters worse they picked the wrong community bank to send my payment to, did not notify me that my funds were rejected, so my mortgage payment was late and they sat on my funds. This program is an absolute disgrace!!!

Wow, sorry to hear that. I tried to file a complaint with the Florida body that oversees banking but of course they wouldn't help. I can't believe that such a program is able to exist in the US...especially after all the information that has come out about banking scams since 2008! Don't give up on the idea of paying down y our mortgage though... do it on your own. Everything little bit will help. The sooner you pay off your mortgage, the sooner you will be free! Best of luck.

I'm glad I didn't do this. I was on the phone with them and was about to give them my account information and didn't have my number with me and never got a chance to call them back. And now I know I wont. Thanks

I still recommend paying extra principal on your mortgage... but do it on your own. It will make a difference! When you see the total interest paid over the lift of a mortgage its horrific! So everything you can do to reduce the amortization will benefit you. Good luck!

I worked for them and I know that is a scam, PLEASE DO NOT USE EQUITY ACCELERATOR, they charge you $295 at the beggining and $5.00 a month to do ANITHING!!! any kind of questions I´m here to help you!!

So glad my rant is helping others! Don't fall for EA but do make efforts on your own to reduce your mortgage as I explained. You can only win by building equity and investing in yourself. Good, luck!

I joined EA in November of last year I did not no that they were a third party, Ii was not told that there was a $295 joining fee, I was just told that I could cancel at any time.Well I tried to cancel in the beginning of May and was told that I was not able to cancel because I did not pay my joining fee.I thought that a joining fee was to be pain before you join something and this is what I told them because why would I pay fee for someone to pay my mortgage for me, this was not told to me at the beginning, so I called the mortgage company and made a complaint. I'm happy to no that I can pay down my mortgage on my own.

Just takes a bit of effort and imagination. You can do it! Best of luck.

The Equity Accelerator program is absolutely garbage. I had enrolled with them a few years ago, but then found out that they truly do only pay the mortgage once a month so you dont get any benefit from them taking out the money mid-month or save on the extra interest by paying half on the 15th. I have since tried to quit the program and receive the $500.00 back they took from my account but have not as of yet paid to my bank. However, of the fifteen calls I have made to the number posted on their website I have been hung up on 15 times before ever speaking to an operator. I called the Western Union Home office in Colorado however it was clearly answered by someone offshore and he also had no clue about the equity accelerator program. The 'assistant' said they were going to transfer me to a manager but (shockingly) all I received was a dial tone. Also, as you would probably expect with this worthless company, the Website is worse than terrible. It offers no information other than the Terms of Agreement. The Phone number was incorrect and it says "to disenroll in the program Email your intentions to the Equity Accelerator Program." BUT THEY DONT GIVE AN EMAIL ADDRESS!!!
Please, Please Please figure out how to pay off your mortgage early on your own and do not fall for this scam. Hope this helps you avoid this company.

Not a scam, I've used the company for around 16 years on 3 different mortgages. The fee gets deducted from an excess payment. I've long forgotten the fee from many years ago..easy offset by the many $90 late pay fee's I stopped getting once I got on this program. Yes, They do act as a holding agent with your own money, but the truth is the service is very valuable to running a budget. When you run close on funds this type service is essential to not getting behind on mortgage payments..why? because when you operate close on funds is is too easy to spend from money you intend to replace before the end of the month when the mortgage is due. If you have a spouse that overspends from accounts it is essential. if you frequently run late on payments you need a program like this. The real trick for most people is to get ahead on your mortgage enough to start the program since you need to be paying in advance of 1 month. I never actually use the program to make the 13th month payments.. I normally cancel1 week withdrawal during a 3 week draw month normally in June and December (vacation & Christmas). The program is essential to people who have difficulty budgeting for whatever reason. People may say I am flawed because I don't run a home with good self discipline, but the real flaw is when you don't take a corrective action and use a tool.



Videos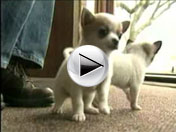 Latest Groups
Today's Mess-Up Photo