Comments

Sort by: Date | Rating

Continued telemarketing even though my number is on the National DO NOT CALL registry. Daily at about 5:30 PM.

I am on the registry and they have called around 6pm for 5 days straight.

Ebsco calls people about their magazine subscriptions, magazines most have received for years! When it comes to the national do not call list that applies to cold calls ( calling random people to sell a random product). Ebsco's representitives are customer service representitives informing magazine subscibers of a lower price that they are qualified for. I receive all three of my magazines through Ebsco and have for many years now. And you know what my prices for them continues to decrease. I'm glad I answered the phone and gave these people two minutes of my time, it has save around $100 on my Ebony and Jet subscription's. I am actually able to subscribe to my quilter's newsletter magazine with that savings, which I have a discount on as well. I appreciate Ebsco's patience and professional attitude while waitong for us to give them two minutes to talk. They are just doing their jobs and trying to save us some money, maybe we should take it easy on them. And if you really don't want your magazine any more just tell them nicely that you dont want it any more, end of calls, easy.

Ebsco Teleservices has called me several times & I told them that I already receive Ebony & Jet magazines discounted. And at the time I just got of hospital & I might've been heavily medicated. But I remember telling them that I didn't want the magazines, but I get a bill in the mail the following week. I still keep getting calls & invoices to this day after several times of telling them I do not want to be called anymore & I already get the magazines! I'm tired of seeing EBSCO TELESERVICES on my caller-id several times a day EVERYDAY. I know they want us to save money but enough already. NO MEANS NO!!! I'm also on the DO-NOT-CALL LIST. I've already called in a complaint because I was still receiving calls even after the 30-days of registering my number. You say if we don't want the magazine just tell them nicely, Well I've done that. Nice isn't working anymore! I'm gonna have to be mean & cuss. and I'm a christian woman. I don't like to be ugly, mean, & cuss at people when it's not necessary. I've told EBSCO TELESERVICES NO, NO, NO, I DON'T WANT IT!!, PLEASE STOP BILLING ME! And the company stills calls. Sometimes even early in the morning. This is getting ridiculous. I'm most definitely gonna complain again to DO-NOT-CALL REGISTRY because I'm tired of the calls & the invoices that are not wanted.

ebsco teleservices is a great and reliable company. they DO NOT scam you and are contracted directly through the publishers of many different and prominent magazine companies we all enjoy. They call only current or previous subscribers with discounts because they have had the magazine for a certain period of time. 9 out of 10 times they are 50% of the cost. my question is... if you enjoy the magazine wouldnt u like to save money?? this is 2011 and majority of families are struggling due to certain economic times. if it was a random product i showed no interest in, i would understand being irritated by the call. they call for YOUR magazine YOU ordered at 1 time. instead of insulting and being rude to these people give them 2 minutes to explain what its for and let them do their jobs. their (TSR's) are lowering your rate a great deal. they have families, kids, and lives of their own and for many this is how they put food on the table.answer the phne and suck it up people!!! good job guys keep it up!!!

I don"t care how great they are. I don't care what products they offer. This company and all the other 1800, 1877 numbers call several times every day. Either when you are asleep, in the bathroom, or eating dinner. Phone rings once or twice and thats it. Not important enough to leave a message on my voicemail. I dont buy anything from people that hound you day in and day out. I have told several of them not to call, but they still do. Now its time for me to get rude. I work nights, and am a day sleeper. How would they like it if there sleep was disturbed every damn day.

Ebsco entered a subscription for me that I never agreed to. I never even talked to them. When I received the first invoice, I sent it back with a note that I did not order this. Now I have received a second invoice telling me I am past due and need to pay without further delay. It sounds like this may just be the beginning. I will never buy anything that Ebsco represents.

I keep getting calls from these annoying people and my numbers (all of them) have been on the do not call registry since its inception! The last straw was the call at 10:00 PM on a Saturday night that woke me up after I had been asleep long enough that I couldn't get back to sleep for hours. I don't get any magazine subscriptions and I don't want any. I can get any information I need from the Internet. I have filed complaints in the do not call website but it has not helped. I agree with others that I would never buy anything from anybody who can't leave a message on my VM. Those reviewers who have positive comments about these idiots must be on Ebsco's payroll or are salespeople for them.

I got a bill from EBSCO Teleservices for Womans Day magazine for five years. I did not order this, I am sure. But the bill is here. Yuch. Now I have to deal with the hassle of this company sending repeated bills. Not happy with Ebsco.

I kept getting calls from these people and had no idea who they were. After reading here I've figured out it is for Womens Health magazine. I'm so glad I know because I just finished canceling my subscription. Harassment isn't the best method.

They were very kind and considerate even though I thought they were trying to cold sale me... I realized oh yea, this is my husband subscription for pop sci and said I was interested in saving and they were very quick to get us some savings... 30 bucks for 3 years was awesome and the customer service is great. They do not cold call, they get savings and resigning of subscriptions for current customers of companies they are contracted to. And although they do call in the evening, that is the best time to reach most people with jobs, church, and or school. They do not leave messages but I can honestly say, I'm okay with them calling me and telling me about their deals, because the deals rock and we can't wait for our subscriptions. And BTW, they have an A+ rating with the BBB!

Instead of calling every day, why not leave a message & a number they can be reached at if we'd like to take advantage of what they have to offer. I do not want to be bothered by them & do not answer ANY calls that are from solicitors. It's gotten to the point that when they call I hit talk & end just to make the phone stop ringing. You'd think they'd get the hint.

Ebsco Teleservices claims that they are allowed to make these calls because the FCC's Do No Call Registry allows them to act "on behalf of a company with whom you have an established relationship". Of course the name of the company is not identified. Nor of course is the reason for the call. Plus there is a bogus return call no. on Caller ID. The FCC actually has a name for this kind of harassment: "Abandoned Calls' ('Silent Calls, ' 'Dead Air Calls' from a telemarketer) and 'War Dialing' received on your residential or business telephone." YET the Do Not Call Registry says that if a call is from a company with whom you have an established relationship, as Ebsco claims, then the Do Not Call does not apply! I don't care what weasel way the Ebsco people put it, it is still harassment and an invasion of privacy. I am sorry to think that the FCC would condone this. Are we reduced to getting unlisted number? Woiuld that even make any difference? Sad, so sad.

But how can the FCC allow this?

The haven't. You just need to assert your rights.

I would rather you teach them an expensive lesson. They violated federal law by calling you after you told her not to. If you can prove that in a small claims court the miscreant will pay you $1000. You want to make it an expensive lesson engage an attorney that's another $3000+/- they have to pay.

That's a violation of FDCPA and your rights and you are due about $1000 from them if you can prove that. Be ready for the next call they will almost always violate and you need to capture the evidence as it could be a $$$ windfall for you. Have ready a recorder, camera, pen & paper. When they call again be calm and record the call, photo your call ID then detail who called, when, what said, everything! That's what judges want to see.

Then tell them verbally to cease and desist calling you per federal law TCPA, etc. If they violate that you are due about $1000 if you prove it.

Consumer attorneys will take a case on a contingency basis especially if you have collected slam dunk evidence. It's an $3k that's dropping on their desk that's covered by the misbehaving collector/defendant. For a Dave Ramsey endorsed attorney go to collectionbully.com (or just search at NACA.org).

You can also sue pro se it's a simple process and you can get all the help at debtorboards.com

The best way to get a business to stop calling is by ANSWERING YOUR PHONE! You all subscribe to a magazine who then wants to thank you by giving YOU a special deal and you react as rude and ungrateful children. And the teleservicers you insult are just trying to feed their children. Do you want to give one of them your job? Have some self respect and decency. Everyone has to survive in this ever deteriorating economy. They could just all go get on welfare - Your choice: 1) a quick courteous call to either save u some or all of your money 2) you can pay more in taxes to feed their families.



Videos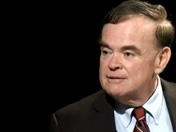 Latest Groups
Today's Mess-Up Photo