Share with Others
Recently Discussed Complaints
Consumer Tips & Tricks
Latest News & Stories
Latest Questions
Dog Ear Publishing, Indiana Complaints & Reviews - Dawg Gone

Dog Ear Publishing Contacts & Informations

Dog Ear Publishing

Dawg Gone

Complaint Rating:

I purchased Google ad service. Over 625 clicks went directly from interested parties to my web site (this company had created) at Dog Ear and only resulted in one book sale. That one sale cost me over $500. Hey, I thought I was supposed to be making money? Advice for the novice: don't get linked up with any P.O.D. company that doesn't use a third party pay source that will give you an accounting of how much they took in. Why? You'll never know just how much of your product they actually sold and how much (of your money) they actually kept. In my situation I was trusting them to be honest...don't get fooled like I did. These guys have numerous BBB complaints.

Comments
United States
Books

More Dog Ear Publishing complaints






Comments

Sort by: Date | Rating

I just experienced the same thing with them - I waited FOREVER for my quarterly report - within that quarter, I had 2 booksignings, and I know that hundreds have been sold for those, as well as it selling out in stores across the states - and libraries are carrying it----and what did they tell me I sold? 3!!! 3 books!! Not only do I feel cheated with the money end of it - but more importantly, they are stealing my success from me and hindering my ability to obtain a traditional publisher. I left a message for them as well as a blasting email - and while I wait for them to respond, I have to contact the bookstores and try to get order numbers from them...unbelievable that I trusted a company like this---I'm furious at them because this is not their book, it's mine. I paid for it to be professionally edited prior to going into their hands, I designed the cover, I did all the work - and I even designed it so that I make the least amount...and this is what they do. I'll repost when this gets straightened out, because part of me is still holding out a thread of hope that they've just made some grave error and will rectify it.

I've encountered the same problem with them. The owners speak rudely, don't return calls or e-mails. From my experience with them they are in the business of making money off other folk's dream. STAY AWAY!

wow. now i'm scared. i was looking for a publisher and stumbled upon Dogear online, but now i will stay far, far away. thanks for the heads up.

Hi, my name is Ann and I'm a new out of the closet writer that finds your topic very interesting! I actually created a blog reviewing some of the popular Self-Publishing Companies. You should take a look at my site at anonymousann.blogspot.com. You might find some interesting information on my site. If you wish to add anything that is currently not there please feel free to do so. I'm still researching on some of the companies listed and I should have a complete list by end of the month. Thank you and enjoy!

Dog Ear Publishing is based on lie and hides behind mistakes! Not only they ignore you as their customers, they also know how to go around Copy Right laws. I do not recommend this Publisher at all.
Once you pay for their service, everything will change. You will get your phone calls returned! If you do not want something to be added or taken out good luck, they pretty much do what it pleases them under the excuse that they know better and have been in the business much longer than you!
There for they target first time Authors and are good with their sales speeches! You will be better off to do it all yourself in a local print shop, with a much better end result with the color, designs, and much more.
This Dog Ear publishing also claims and has their own style to make their claim look real, that you will receive full amount of the sales. This is a deceiving joke!

I'm the sadauthor from the top of the page. I promoted my book & got it into stores, including Wal-Mart. I eventually gave up fighting with dog ear just because it wasn't healthy & it was draining me to the point where I couldn't focus on anything else. I figured that since I make so little on the book in the first place, the only thing that mattered was that people were reading it. I've since loaded my book and 9 others onliy kindle and have done very well. However, I just received notification that dogear has been selling my book on nook and sony for years without my consent or knowledge for three times the price I charge on kindle. So I had to take my book off of the kdp select, and I've yet to hear back from dogear. I'm tired of being ripped off by these people. Writing is the easy part. And you think the hardest part is promoting it, but it's not. It's dealing with slimy people like them. And I already know by the other complaints on the internet, that even when you pull YOUR book from them that YOU have the rights to; they continue to sell it. Funny when you first google dogear, you get dog ear infections...kinda what it's like dealing with them. Except they're like the flesh eating disease that just keeps going...



Videos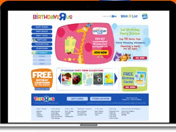 Latest Groups
Today's Mess-Up Photo