Degree Mill Scammer Alert, Texas Complaints & Reviews - Penn Foster is a Degree Mill Scam

Degree Mill Scammer Alert Contacts & Informations

Degree Mill Scammer Alert

Penn Foster is a Degree Mill Scam

Complaint Rating:

Contact information:
Penn Foster Degree Mill Scam


Texas




United States




Penn Foster is one of those schools that tries to put a good front and has a one room call center that is there with a server to host a online college. The so called "degree" programs are worth about as much as the paper they are printed on and I feel their tactics are less honest than the typical degree mill. Thousands of complaints have been launched against Penn Foster around the world. They used a bait and switch type practice and are quick to profit off of selling debts to collect agencies, thus leaving the student with lost money, a collection agency chasing them, and damaged credit.

Customer service of Penn Foster is honestly laughable. The people who work the customer service must have also been former students of Penn Foster, because the most basic of questions and comprehension, they do not seem to understand. Get one on the phone and you won't know what they are and they will make you feel smart like a Rocket Scientist, but you will know that the company is paying less than minimum wage for the level of people they have working for them, you get what you pay for.

This is only my opinion and based on extensive research and if a school sounds to good to be true and there are more people complaining than listing positives, then avoid the school at all costs, which many are cropping up not to help you, they only want you money. These are fraud barriers who care nothing about you and those they deceive.

Comments
United States
Colleges and Universities





Comments

Sort by: Date | Rating

Whether or not you had bad customer service from Penn-Foster (and you may very well have... I'm not disputing that part of it), the fact is that Penn-Foster, no matter what might be its faults, is by no stretch of the imagination a "Diploma Mill."

Perhaps you're using the term "diploma mill" wrongly... maybe you don't know what it actually means or something (just a surmise). A "diploma mill" or "degree mill" is a fake college or university which will confer a degree or diploma to someone just for paying a fee; and requiring little or no real academic work.

Penn-Foster is a real school... accredited by an agency approved by the US Department of Education (USDE) and the Council on Higher Education Accreditation (CHEA)... either or both of which are the only agencies in the US which are capable of legitimately approving educational accreditors.

I fear you're only calling it a diploma mill because you mistakenly believe that the terms "diploma mill" or "degree mill" may be applied to any college or university which does things badly, or in some other way screws up. Even fully accredited schools can screw-up. But that doesn't make them "diploma mills" or "degree mills."

Penn-Foster (and I'm assuming that you're talking about the *REAL* Penn-Foster, and not some diploma/degree-mill that is using a web site to PRETEND to be Penn-Fosters (some diploma/degree-mills do that)), is more of a "career college" sort of place... albeit fully distance learning. It is not considered an "academic" institution in the same sense as are any of the top, regionally-accredited colleges/universities in the US. But Penn-Foster is a completely legitimate. It operates a career school of the sort that one sees advertised on daytime television, and which offers diplomas in medical transcription, appliance repair... stuff like that. But it also has a real college which offers associates degrees in things like accounting, or CIS, or graphic design, etc.; and it also offers a couple of bachelors degrees... one in criminal justice, and another in business management. And, believe me, they're *REAL* degrees, for which you must work for two years (in the case of the associates degrees), or four years (in the case of the bachelors degrees).

Its most direct competitor, if I had to name one, would be Ashworth College, which also offers career diplomas as well as some actual degrees. And Ashworth is accredited by the very same agency (DETC) which accredits Penn-Foster.

So, please, stop calling Penn-Foster a "diploma mill" or a "degree mill." It may or may not be the best career-school/college out there, but it's accredited and legitimate, so it can't be, by definition, a diploma mill.

It does, however, sound like something bad has happened, in your case. Assuming your complaint is legitimate, and that you're not just a crazy person or something like that, then I guarantee that you will get satisfaction if you contact Penn-Foster reasonably and calmly, ask for a supervisor, and explain the problem. If you have no luck doing it (and, again, assuming you're not a crazy person or something like that), then I'd be only too happy to do it for you, on your behalf. I've spoken to the folks at Penn-Foster before, and I know who to ask for there. If you'd like to contact me about it, I'll be only too happy to try to help you... and not charge you anything for it.

Let me know.


______________________________
Gregg L. DesElms
Napa, California USA
gregg at greggdeselms dot com

Penn Foster is DETC accredited, so they are legitimate, not a degree mill. Perhaps you just got stuck with a bad employee.

penn foster is a joke .people owe money for tution they never recieved and some was paying there on tution and penn still asking for more money .So how can u owe for a tution u paying out of pocket .



Videos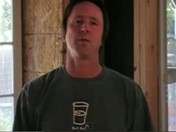 Latest Groups
Today's Mess-Up Photo