Curves, Fort Worth, Texas Complaints & Reviews - membership fees

Curves Contacts & Informations

Curves

membership fees

Complaint Rating:

Contact information:
curves


Fort Worth

,

Texas




United States


Phone:

8178819560




i joined curves a month later the owner went out of buisness i pd a membership fee of 100.00 was told that
i could not get my money back. to join another curves. because of transportation issues i can't .i emailed memberscomments@curves.com they said sorry for inconvience and no refund. how do i get money back i was only there 30 days im not the one who broke the contract. i filed a comoplaint with bb beauru. no anwer yet,
the corperate office sd to go ahead and look into state and local laws what does that mean that they don't care?

Comments
United States
Health & Beauty





Comments

Sort by: Date | Rating

I joined Curves in April 2009. They were runnning a "special" to join... "bring in a sack of groceries and we will waive the $157.00 fee to join". I was delighted. I took in my bag of groceries and started my first day. The staff was friendly, helpful, and explained the different machines. I was hooked. I thought that a bag of groceries was really more than fair so a week later I took in another bag of food. I was so delighted with the experiences that I signed my daughter up (she was out of town and had asked me to do it for her) with yet another bag of groceries. THEN I was told that it required a $60 starting fee, in addition to the fee to join. The lovely gal behind the desk could see that I was not happy so she said that if I joined the Avon/Curves study it would only cost $30. I said okay. She said the study would last 30 days. At the end of the 30 days another saleslady said the study was through and that it would now cost me $30 to join. I explained that I had joined the Avon/Curves study and had paid already. She explained that as it was a DIFFERENT study, that I had to pay the $30 to start my membership. What could I do but fork over another $30?
Also, I had paid $30 for my daughter to join, in addition to the bag of groceries. This was her "starting" fee. When she came home, she was told that she had to pay $30. I explained that I had already paid for her. We were told that the $30 I had paid was for her "first month", not the starting fee. BUT if she would buy their magazine for $15 that would take care of the fee. I paid. So far I have spent more than I feel I should have. I think I got "took". Oh yes, the $30 turns into $36.13 with tax each month. And what was the $68 I paid to them in May for???? I would love to complain to headquarters but I cannot find an address to write to. It probably won't do any good anyway!

I had the same experience. I was a member of curves for 1 month. I joined a local curves in January 09 and they closed there facility the end of February 09. I went in one afternoon to work out, and there was a notice on the door stating that they were closing the end of the month. I not only paid for my membership I paid for my mother's as well. Our membership fee was $99.50 a piece. Plus we were given 1 month free. I asked the manager could I get a refund, She said that would be up to the owner, she could not give me the owners phone number or e-mail address. She told me to contact curves international. When I finally found someone from curves international to call me back they told me to e-mail attention Diane and she would get in touch with the owner on my behalf. The owner had someone to call and tell me that they were going to refund me $135. I wanted to know how they came up with that figure. She could not tell me so I asked her if she could have the owner call me. Well, the owner never called. I never received a refund. Curves International did all they could it was up to the owners. They made the suggestion that I contact local authorities in regards to the closing of a fitness facility and my rights. I did and I am in the process of filing a complaint with the Attorney Generals Office. I am angry about this situation because they allowed my mother and me to join, and they knew they were considering closing. This should have never happened. They did not try to make arrangements for us to transfer our membership instead they made arrangements with another gym to allow us to come in at a discount. The sad thing about this is that they are giving curves a bad rap. To be honest, I actually enjoyed the workout. I did not have time to go to the gym and work out with a trainer. Curves gave me a work out as if I worked out with a trainer and it fitted in with my schedule. In one month I lost 12 pounds and my mother lost 8. However, they need to do better with their contracts. They owe me and a lot of other members an apology and a refund.

I became a member of curves a few months ago my contract was cancelled due to the fact that the facility I was workingout at closed. a representative called me a month ago and told me corporate took money out of my account and that they would put it back into my account well that 30 days has come and gone and I still didnt get my money back and addition to that they took another 34 dollers out my account so actually curves owe me 68 dollers because they had closed down.

That has little to do with Curves, but is "normal" when an establishment goes out of business, or a business owner goes bankrupt. That is something to keep in mind when buying gift cards. Think about how many people lost out because Circuit City went under. Is Best Buy supposed to be required to honor Circuit City gift cards? No... That would be silly. ****
So... East side curves is owned be Mr. Apple, and West side Curves is owned by Mr. Orange... Mr. Apple goes bankrupt and loses everything. All bank accounts are $0. Mr. Orange MAY accept membership transfers for no other reason that to increase his own membership numbers, but think of that as a coupon. Every dollar you gave to Mr. Apple is gone. GONE. **** If a company declares bankruptcy and they owe you money, the procedure is to go through the court system. Declare yourself a debtor in the company's filing. When assets are liquidated, debtors are paid according to "priority, " and you'll likely be on the bottom. It's really not worth the trouble unless the bankrupt company owes you thousands of dollars.



Videos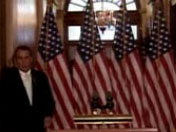 Latest Groups
Today's Mess-Up Photo