Cognizant Technology Solutions Complaints & Reviews - FRAUD & Employee harassment by Cognizant

Cognizant Technology Solutions Contacts & Informations

Cognizant Technology Solutions

FRAUD & Employee harassment by Cognizant

Complaint Rating:

Contact information:
Cognizant Technology Solutions ( CTS )


Techno complex, Okkiyam Thoraipakkam, Rajiv Gandhi salai, Ch




India


Phone:

42096000


cognizant.com


Human Resources at Cognizant Technology Solutions(CTS) has come out with a novel method to harass employees not in favour with the management. I have been at the receiving end of such a shoddy treatment engineered by Mr. Jacob Raj who is a senior manager, Human Resources, CTS, Chennai. This method was also being followed by third rate software companies and Cognizant (CTS) has joined the bandwagon adding a professional touch.

The following happened from April 2010 onwards to a senior person with over 20 years experience in CTS
a) Isolation of an employee who speaks up against wrong doings in Cognizant.
b) HR, CTS threatens him with termination. Puts him on bench & makes him angry. HR records conversations & put words into his mouth that there is a behavioral problem
c) HR, CTS sends him for counselling sessions at his expense
d) HR, CTS promises him a lucrative posting post-counselling, drag their feet and not to keep up their word
e) After 3 months, HR, CTS politely sounds him to look for another job telling lies that they can't fit him into any project
f) If he does not budge, HR, CTS abruptly asks him to resign and threatens him with termination again.
g) HR, CTS terminates him without any written notice or intimation and removes intranet & mails access
h) On his securing a job in another organisation, HR, CTS denies him a clean service certificate and blackmails him to return some monies paid to him during bench period. Jacob Raj, Human Resources, CTS, Chennai refused to even meet him when he went to the office to submit resignation and get a clean exit!!!. Mind you, Jacob Raj did all this as Senior Manager, CTS, Chennai and tries to keep it clean since there is nothing in writing officially.

There is nothing on record regarding reason as to why a person with so many years of experience should be terminated!!! It is a harassment of a CTS employee and an embarassment to CTS if made public.

Blackmailing him for return of monies paid during bench - is it not CTS's onus? Doesn't it look like a BRIBE? Is CTS so poor that it requires money generated like this? Only a few days ago the President & MD of CTS - Chandrasekaharan was proudly mentioning to a newspaper that CTS is a $4 billion startup !!! And I have seen it's chairman Lakshmi Narayanan make donations to charity and take his pictures!!! Wake up senior management of Cognizant (CTS) - you will be better off doing charity to your employees rather than strangers!!! After all, charity begins at home!!!

Much as I respect Cognizant (CTS) having been a part of it's success, this incident has left me wondering whether the HR following a vindictive policy had the approval of the top management in connivance?

Name of the person is purposely kept confidential for obvious reasons - we should not be spoiling his career just for publicity like what Cognizant (CTS) has done.

If any of you had similar experience with Cognizant (CTS), kindly mail me particulars at nmqual@yahoo.com
I would like to go to press when I have enough numbers.

Comments
India
Employers

More Cognizant Technology Solutions complaints






Comments

Sort by: Date | Rating

I had a similar experience with the same HR group in Chennai. For help I had spoken to this Jacob Raj too. He was totally uninterested in providing help not to mention totally rude and uncivilised. I am seriously thinking of going for a litigation against this company for ruining my career. They have the highest incidents of complaints on this website which is proof of their unethical practices.

I strongly recommend that this senior person be contacted and asked to file a compaint against this company for denying him his job and for unethical practices. I have proof that these guys were total boors while dealing with their offer for employement made to me. They had harrased me saying that my employer eight years ago had not issued an experience certificate and denied me to start work even though I had told them I could prove that I was employed here through a letter or reference.

I was terminated in Cognizant US, There is this bench policy of 5 weeks, you will be notified if you do no have a confirmed allocation you will be terminated and i was stuck in the month of december and when enitre country is in holiday mood, there was no hiring. Hence in the mentioned date, termination email was sent out without any questions asked. With employee having a L1 visa, no return ticket was given to home country and no over even replied to emails . employee with 7 years experience was treated like a Trash and sent out.

The HR Cheated with me as well. They promised me with a position of a Technical Architect They said they have many projects and ample amount of resources in Mumbai. When I join the company, I see nothing. A small project in which I've been asked to work as a junior developer. I left the organization just 8 days after joining it. Now HR asks me to pay 8 lakhs - which is so insane.

Worst company and worst mangers . Please try to layoff the mangers ...

Worst company and worst managers . Please try to layoff the managers ...

yes, it is true. CTS already fired 3000 employees in april 2013. they are fairly putting negative rating and fire them. people who are
not flexible to senior manager, got negative low rating and they are fired. worst company now. hike and incentive is not given properly

Yes, I agree. The situation happen to me when i was bench for 15 days. Some girls come out of TCO branch and cried when out from HR bay. I asked, what happen they denied to inform about their layoff verbally. I quit the company after 3 years. They gave more work but rating is poor no salary hike ( but i got 4 buckets when i was there). Company will make profit they wont consider you to take up to your life time. Don't spend money in Pizza's, KFC and French fries. Try to Avoid using star hotel and bar. Save money ASAP. If they want terminate they have to some amount (Go to labour court). As you aware no community is present for IT Employee. If you are the leader create one website and make people community. its risk and time wasting. Be cool.

Why blaming cts alone..it happens a lot in other co also..people experience more worst in L&T Infotech also..people should pool together to reach government

In L&T Infotech, I experienced saddism, they have given me key US assignment, processed a high category visa, booked the flight ticket but a day before the flying day a saddist former CEO cancelled my assignment with no logical reasons. When questions raised they harassed me to quit. Firstly, they have done a lot of fraudulent act on earlier UK & us visa. I have done my part, wrote a complaint to immigration authorities in the USA & UK. Probably the ceo cancelled my trip as I was already opposing their fraud practice...

All chennai belt managers are freaking fools...Frank/Chandra...wake-up...

In the above mentioned L&T Infotech's incident, I have sent a legal notice to these Saaddits ie., CEO and chairman of this L&T Infotech and got a responsethat has no logic. I have now gone to immigration authorities. The legal response from this company threatens that they will file a defamation case against me. Once I get response from immifgration authorities, I m planning to take this to public through press..

Connecting to above mentioned sadistic game of L&T Infotech inherits the mgmt technique from L&T. These guys might be running the larger company in same fashion only, this will eventually show up down the line. On above incident, these guys spent public facing company's money to take personal revenge on me. My legal notice and no-logic response from these guys are available with me. I am doing my bit to correct chronic issues of a company and save 1000's of people's career. Reqest all in this forum to do yo.urbit as well

All of them have different different issues. There is no transparant appraisal system in Cognizant. Whoever ready to fu*** their pe**** they get good rating ..whoever is doing Jalra to their project manager they can only get good rating appraisals.. They are great fu****************

Very bad regularization process and methods. No hard copies and proper documented coaching done with a manager. They will just say 'here's the problem, fix it' while you are eating outside for lunch or taking a walk within the company building. To add, HR would just say 'it is legal', on which it is not. There's no 30 day resignation for you to find a job. You'll be put in a meeting and that's your last day. And what is worst, you're not allowed to go outside the meeting room until you sign a piece of paper saying you quit. Cognizant, prepare your lawyers.



Videos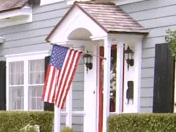 Latest Groups
Today's Mess-Up Photo