Share with Others
Recently Discussed Complaints
Consumer Tips & Tricks
Latest News & Stories
Latest Questions
Clear Rate Communications Complaints & Reviews - Fraudulent company

Clear Rate Communications Contacts & Informations

Clear Rate Communications

Fraudulent company

Complaint Rating:

I had a customer service rep. contact me 2 weeks before I moved to another address, offering me a "wonderful" calling package that would "fit all my needs, and save me money". I inquired about moving service, and asked about any fees for switching residences. There were none, or so I was told... I was also supposed to have unlimited nationwide calling, for less than I was paying through Verizon. Well, I received my bill for $255.58 the other day. What happened to $45.00 plus tax? I had also given a day for my move, which AFTER I consented to their service, was told that I would be charged $60.00 for them to disconnect my phone line from my old place, and reconnect to my new place. Um, excuse me... I was told there wouldn't be a charge, since they knew up front that I was moving within 2 weeks of signing up for service. I called to find out why I was being charged for long distance, and was told it was due to using dial up internet services. Those ARE NOT included in your "UNLIMITED nationwide calling", I was asked when I signed up what was my primary use for the phone, I explaned that I was a student, so I need not just phone but internet services also. Why would I sign up for services that would cost me MORE, and include LESS? I WOULDN'T... and I DIDN'T... Also I told them I was moving on the 1st of May, I have long distance charges on my phone that not only did I not make, but I also have Long distance calls from DAYS AFTER I moved. Explain that one to me. Basically they have crummy customer service, and can't even put you on with a supervisor, but they will rape you, of anything they can, and try to make it YOUR fault.

Comments
United States
Telecommunications





Comments

Sort by: Date | Rating

I receivced a shut off notice for their services due to non-payment. It was worded that if payment wasn't made "on or before" May 28, 2009 the service would be shut off. Like so many of us in Michigan waiting for that paycheck to pay bills that were once much easier to pay when we had two incomes; I thought I had until the 28th to pay my bill. I woke up on the 28th to no phone and when I paid it on May 28th - the man I talked to assured me it should NOT have been shut off until the next day at least and there should be no reconnect charge of $59.00. When I received the next statement there was the fee and when I called to question this they were really condesending and I was informed that I was mistaken in how I read it. Then I was told that it has NEVER been misread before by ANYONE. I tried to explain that obviously if it was misread by me, than at least one person made a misread. My question, is - is this trully a misread, or are they trying to sandbag me out of $59.00? I was on the impression that on or before meant I had on that date or before to make payment.

I've always gotten a great bargain from them, they treat me well and the customer service has been helpful. Not perfect, but I like how you don't have to go through 12 menus to get where you want to go, and they always seem like the want to help. I've sent a number of friends here, and none of them have regretted the switch.

I've been a clear rate customer for well over 10 years. They've always been fair, responsive and helpful to me. When I needed service, they had a repairman come out on a Saturday and fix my phone...no problems. My Mom referred me onto Clear rate and I too have recommended them to others. All have been well pleased with Clear Rate.

these ppl are crooks! good service or not they rip ppl off daily,

This company calls up customer, tells them that 'they are' your local phone company and bamboozles you into their service, with a one yr contract too boot. Good service or not, they rip people off every day! I called them once and the lady on the other end of the line was very sweet when she answered the phone, I simply asked (inquired) do you guys have contracts? She got very stern and asked "who is this"? No joke! That right there told me all I needed to know about this so called company. They should be taken down! They are classic crooks in the 21st century and shouldn't be supported in any way.

I have had my long distance shut off twice & I wasn't even 10 days past the due date. I get a letter afterward saying they will suspend my long distance on or after the next due date. Which is about 3 weeks later but it's already suspended. I was charged 2 $25.00 reconnect fees because I have a phone & a fax. She said it was because the bill came over $200.00 in the next billing cycle. That next payment wasn't even due yet. I asked her where does it tell me that when i asked for your services? She explained it was on the back of the telephone bill. Well I looked & it didn't mention anything about it. She then states, well now you know. I told her that would be like me doing a service for her & not letting her know about it & charge her for it. She tried to make a deal to drop one of the $25.00 reconnect fees or sign a 1 year contract & they will waive both fees. How crooked. I had verizon before & i never had my long distance shut off for paying a week or slightly there after the due date. They are scammers. Don't deal with this company. It may be seem cheaper but they will get you with fees somewhere along the line.

This clear rate communication is the worst thing EVER!! I had verizon and this freaking clear rate took us to this service. Freak this shit. and it has really bad service. My suggestion to you guys is use verizon rather than this Clear rate. You will be a lot happier. This service is very expensive too.

My friends and family have this service and we are happy with it. We get unlimited calling and everything is included. Besides having static on the line a couple of times in the past couple of years, there haven't been any problems.

This is a predatory company that takes advantage of the elderly and then threatens and harasses them. They should be ashamed of themselves. Five months of trying to unravel their harassment of my handicapped, 90-year old father has not resulted in any kind of fair treatment from them. We paid them off so they wouldn't give dad another stroke, but i consider those who take advantage of babies and the elderly to be true scum of the earth.

We went on vacation for a month and asked Clear Rate to disconnect our phone service until we returned. They told us there would be a reconnection charge around $40.00. So we told them to discontinue service. We went and bought MagicJack and installed it on our computer. However, since we have Satellite service, the MagicJack didn't work properly. So we went on live chat with MagicJack and they told us our problem was the Satellite. So, they told us to return it to where we bought it and also we paid MagicJack for a 5yr. plan which they agreed to disconnect and refund our money. We also were refunded our money for the purchase of MagicJack. So, we are now without land line phone service which we need as we live in the country. However, we do have a cell phone but our cell phone gets no service where we live. So we get in our vehicle drive to where we get a signal and call Clear Rate and ask to have our service reconnected. What a run around that was. This was on a Friday and I was told it would take one to five days to have the service turned back on. Monday came, no service yet, Tuesday is now here and still no service. This is crap!!! It sould never take this long to turn service back on. We were also told there would be a fee to reconnect the service and that we had to keep the service for one year or there would be a penalty fee for turning their service off. Theives!!!

We have been without our phone for 6 days now & every time we contact Clear rate they tell us we will have a phone the next day.Yesterday when we contacted them they said we would have service between the time of the call & 10 pm.This is day 6 & still no phone As far as we are concerned Clear Rate sucks as a phone provider..

No service on our phone for 6 days with a promise of next day fix & still nothing. We have medical problems and we need a reliable phone service.



Videos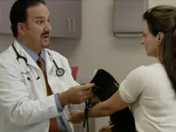 Latest Groups
Today's Mess-Up Photo