CellPhoneShop.net Complaints & Reviews - Disreputable company - avoid them at all cost!

CellPhoneShop.net Contacts & Informations

CellPhoneShop.net

Disreputable company - avoid them at all cost!

Complaint Rating:

I placed an order for several items, then later canceled the order. I received an email confirmation, but have yet to have that payment credited back.

I placed a second order for several items immediately after canceling the first order. I received the second order, but one of the items was badly damaged and in a way that was impossible to occur during shipment (its box was ripped apart). I sent an email to the address on the shipping form, following the instructions for a claim. The email was returned as undeliverable. I went to their site to get the correct email address and resent my claim. This email went unanswered.

I feel this group is disreputable and consumers should avoid them at all cost.

Comments
United States
Mobile & Cell Phones





Comments

Sort by: Date | Rating

I ordered a pair of headphones from this website, and the very day I got it, it fell apart (eventually into about 5 pieces). It wasn't my lack of care for them, but that product was just not durable and was not worth a penny. You wonder why you can't find many reviews on their site, because they are not a good website to order from!

My advice to everyone is to skip ordering from The Cellphone Store.

I ordered a battery for an HTC Touch Pro cellphone before Christmas, along with other items, and they sent a battery for the wrong model--an HTC Touch Pro2 instead of an HTC Touch Pro. They honored their return policy and sent me a replacement battery -- except that it's also for the Touch Pro2 so it's still wrong.

I complained again and got a letter back saying they had already replaced the battery in January. "Is something wrong?" they asked!!!

I cannot tell if they are venal or stupid, but the effect is the same: after 6 weeks I still have no uiseable battery.

It has been more than a month since I ordered my product and just wondering how much longer this is going to take. I read a few comments about how late things delivered but thought I would give them the benefit of the doubt, well that was a mighty wrong decision. In this day and age where efficient service is a standard it is quite amazing to see how this company is still in business which allows such complaints to go unheeded. I hope they would be made to learn dearly from their mistakes.

Cellphoneshop.net acheives its low prices two ways. One, they are a foriegn company selling poorly made Chinese knock-offs of major brand cellphone equipment and accessories. Luckily we have only purchased accessories from them. They often have a 15 to 25 percent failure rate. Do not try to return anything to them, they will only give youa run around, maybe store credit, but they will not refund a pruchase. Their worst pratice is that they do not notify the customer that they will have to pay taxes and duties for the items being shipping into the country from overseas. This appears to be the way they can offer such low prices. Usually, the real price, once duties and taxes are paid, is almost double what you pay to cellphoneshop.net. Beware of this company. They are very shady and I believe breaking the law. Also, if you order equipment for your company, and your name is listed is the ship to information, you personally will get billed by FedEx for the taxes and duties. When the people are filling out the FedEx label in Hong Kong, they put the person receiving the shipment on the label. As a result, when Skytrend (that's the company's real name) fails to pay the taxes and duties, FedEx will come after you personally. FedEx will reverse the charges if you take the time to explain it to them and the shady dealings with "Cellphoneshop.net."

Very poor company to deal with. I ordered a bluetooth phone speaker and it only worked for a very short time. Customer service sucks and I really feel taken! Please learn from my mistake.

I placed an order for a cell phone battery and received it within 1.5 week. I was very disappointed due to wait factor and ultimately, the merchandise was damaged.



Videos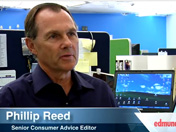 Latest Groups
Today's Mess-Up Photo