Share with Others
Recently Discussed Complaints
Consumer Tips & Tricks
Latest News & Stories
Latest Questions
Casting360 Complaints & Reviews - Casting360 aka Talent6 Fined $45,000 for False Advertising, Misleading Ads & Fraud

Casting360 Contacts & Informations

Casting360

Casting360 aka Talent6 Fined $45,000 for False Advertising, Misleading Ads & Fraud

Complaint Rating:

Contact information:
Casting360


United States


casting360.com


San Mateo County consumer protection authorities are warning aspiring actors around the nation to be extra careful when pursuing their dreams of stardom after they fined a South San Francisco talent agency Casting360 also known as Talent6 for breaking state laws.

The District Attorney's Office Consumer Protection Unit said it opened the investigation into the Casting360 and Talent6 websites, after about 200 would-be entertainers complained about the company to the Better Business Bureau.

Casting360 aka Talent6 Fined $45, 000 for False Advertising, Misleading Ads & Fraud

The website links actors to potential auditions and charges them a fee upfront, then automatically charges them nearly $30 per month if they do not cancel, said Deputy District Attorney Chuck Finney. The site did not explain the contract to customers and in some cases advertised auditions that did not appear to exist, he said. The sites also used various employement sites advertising for actual jobs and then engaging in a "bait & switch" tactic.

The DA's office sued the company in San Mateo County Superior Court last month, claiming it violated two sections of state business and professions law that outline misrepresentation and unfair practices. Each violation comes with a $2, 500 fine per victim.

Judge Stephen Hall issued a judgment Thursday in which the company will pay a $45, 000 fine to the DA's office and its president will meet with Finney every four months for the next two years to discuss complaints against the company that consumers filed with authorities. The agency is also banned from advertising casting call opportunities "unless true" and from charging monthly fees without a customer's consent. In Many cases the company made it nearly impossible to cancel the service and double billed thousands of victims.

Finney said the company has paid back nearly everyone who complained. But his office was concerned the salespeople were working on commission and not divulging the full agreement to actors, or doing whatever they could to seal a sale. Casting360 and Talent6 Call Centers are located In Moldova, a former Soviet Bloc republic. The company maintains a small adminstrative presence in the USA.

"Would-be actors need to really make sure that they understand what the relationship is, " with talent managers, Finney said. "Young people are so star-struck that they think there is just a great opportunity out there."

Attorneys for the company did not return calls for comment Friday. In the ruling, the company and its president, Igor Reiant, agreed to pay the fine and meet the judge's demands.

Comments
United States
Entertainment





Comments

Sort by: Date | Rating

Use Common Sense.. I also learned the hard way Now i have my rules now when it comes to anything in cyberspace


#1 if it sounds too good to be true, it's isn't true, especially when they ask for money upfront, its probably a CROC!

#2 Always check w/ BBB...

#3, you can type just about anything anywhere.. type in the companies name, and guarenteed something will pop up, get WEB Ferret its free you can type in any words any which way, and millions of lists come up.. example... in WEB FERRET type in... is XXXX a Scam?, plus it can be put albhabetical order.
good luck all hope this helps.

this is why we have computers check all out, its amazing what you will find,

Thanks for this tip! You just saved me $50.00. As of February 23rd, 2011 they are still scaming in the same manner. Also you could hear the heavy Russian accent and could tell it was an overseas connection. People Beware.

Hi,
also I use as stated web ferret for years also click on the top where is says NAME in web Fer. it will put everything in alphabetical order it so much easier, you can put in part of a poem and Web.Fer. will bring up the poem, its really great and best of all free...also where file edit view etc are, click on EDIT, then FIND, now u can also FIND what you want without looking through all., good Luck
oops!, you can also use ask.com wonderful also, type in anything, any which way.

Thanks for the comments folks. I had also been contaceted and asked for an upfront payment, which is why I did not partake.

Several years ago I fell for this (Talent6).I started in the evening, by next morning I changed my mind realizing that they wanted money upfront with no guarantees .I tried to cancel politely .They almost refused until I threatened legal action.
Kahuna1

Just read in the local San Mateo Newspaper that Casting360 was back in court again as part of the original agreement to update every four months. The Judge wasn't too happy that Casting360 is still operating "business as ususal" with 800+ phony job ads lised on Nettemps.com and dozen of other sites.

Casting360 also reported that they attempted to comply with original order to obtain a license from the California Board of Industrial Realtions but were DENIED due to current Criminal and Civil Court Proceeedings, Unethical Business Practices and not being a bonafide US Based company. They are appealing the denial.

People, Casting360 aka Talent6 is a total scam. Just Google it.

YES BEWARE OF 36O AND TALENT 6. BTW TO ANYONE OUT THERE THEY ARE STILL POSTING ON CRAIGS LIST!

I must admit, I was a skeptic at first. I thought, here we go, with another false promise scheme, but hey, WTF, you only live once. It took me a while, I had two gigs in the beginning of my membership, then I fell off for a minute. But I came back, as soon as I did, 2 more gigs scheduled for next weekend and a strong possible for the first of June. Casting360, please accept my humblest apology for doubting you. Thank you so much for being a portal to making dreams and aspirations a reality! Love you guys!

thumbs up casting360!
at first i did know what to think about it.. legit or not?
when i tried it.. i realized that this is the service i needed
there were more than 100 castings in my area and i made a lot of friends with other believers like myself
i kept submitting every now and then and suddenly i started to receive replies from real casting people
i could not believe it.. but yes! casting360 is great! i recommend it
guys.. if u dont trust me.. at least read this http://casting360.com/testimonials.php




I think that 1.98 is a very small fee for such a great service. web is full of great testimonials written by real members of casting360

Every single positive post on this site is a shill. The poor grammar is a dead giveaway, but it is possible that they may hire unethical US citizens to write bogus raves and defense posts. They've been sued, fined, and have not a single successful casting to brag about. The "testimonials" page is pure fiction, and lacking in verifiable details of any kind. It's a scam, pure and simple. Anyone who says otherwise works for the company.

They may be forbidden from conducting their scams in California (or parts of it), but they are alive and well in Cincinnati, Ohio. I almost gave them a credit card but looked at the sites on Google and quickly changed my mind. Apparently, they are making three movies right in my area and need only $1.98 for my portfolio. I can see why people pay this because it's such a small amount, but if they get thousands and thousands of people to pay it, and if they use your credit card for other things, they can make some serious illegal money. I'm glad others have posted, so I didn't make the same mistake. Thank you.

This service is a rip off!!! I told them that I didn't want to to purchase it after my free trial and that I wanted to cancel it. I still got charged and when I called, I was told that I wouldn't be able to get a refund. Not one there can speak good English so it is hard to understand them and they treated me horribly. Customer service is just terrible!

This site is unreal, I have seen and have been a victim of many scams but wow this site is truly giving you the access to opportunity simply for you to take it!!! Don't expect a hand out but expect the plate to be full of food and this site gives you the fork!!! Dig in!!! I've already been casted and will play in my first stage play, also I have been contacted for voice over work and a talent manager I'm meeting with this week!!!

I was online the other day, and I was surprised that there are so many negative, and even abusive reviews and complaints.

Who cares where the call center is located if the casting calls and work are located in the US? When you call about your phone bill or get tech support, 90% of the time you are calling somewhere outside of the US anyway. Everyone outsources nowadays.

I saw the same complaint in about 10 different places. Clearly, someone posted the same thing over again trying to burn their reputation. It's probably a competitor trying to beat Casting360. It's not ethical, but it happens in business all the time.

It could also be a former member who didn't read the Terms & Conditions and were surprised by the fees, and probably thought the film crew would come to their house and film them sitting on the couch in a new reality show. It's easy to post a negative review when your not happy with something, instead of having more patience to figure out the best way to use the service you actually signed up for in the first place.

Casting360 helped a lot of people find jobs and various side gigs that changed their life, including myself. I applied myself, and used the tools that were available to me instead of just waiting for something to happen. I'll admit, I didn't find anything for the first month or so, but I didn't give up searching. Since then I've acted in web series, commercials, and dozens of movie extra roles making a decent income.

It's easy to blame the company, so stop hating and try harder! People that never do anything will never achieve their goals.



Videos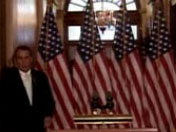 Latest Groups
Today's Mess-Up Photo