C R England, West Valley City, Utah Complaints & Reviews - Fraud and scam

C R England Contacts & Informations

C R England

Fraud and scam

Complaint Rating:

Contact information:
C R England


West Valley City

,

Utah




United States


www.crengland.com


I was a lease driver for C R England, been with the company two months. As soon as my application comes through on the current company I applied for, they can have their truck back... In two months of running aprox 3400 miles a week as a lease operator, my entire take home pay has been a whooping 1200 dollars. last week i was in the hole for $511.00. My truck is a 2007 freighliner century, with 203k miles on it.

In orientation, they really pushed the issues about leasing a truck, and like most of the their other lease victims, I went there to make money. On friday, after orientation was over, and making my rounds thru their rat maze of Dms, payroll, safety, and metal detectors, I was told I would have to wait for aprox10-14 days to get a company truck. Of course, I had bills to pay, child support payments a month behind, and the courts threatening to suspend my license if my payments were not paid in a timely manner. Here comes the lease people, dangling their pretty trucks, their catchy 'be independent, lease from us' scam lines in front of a financially desperate driver. Like all the rest, I went, picked out a nice pretty yellow truck (same old red is ugly, everyone wants a 'different' color) and became their next fool in a long line of poor ****ers.

Two days into the lease, my first load out from salt lake city was to il, my check engine light came on, truck shut down lights start flashing, low coolant codes . I stop, buy a gallon of coolant, continue on down the road. Next day same thing happens again. loss of another gallon of coolant 300 miles down the road. I pull into a TA, get approval for them to look at it, two hours later, I get the diagnosis that the coolant reservoir has a crack in the seams, nothing major, but yet i am charged for their supposed 'warranty work'.

Day two, 150 miles away from my receiver, same stuff, i pull into a Loves, and I can see coolant streaming down from under their radiator, under the coolant reservoir, everywhere it seemed. so i put another two gallons in and head to my del. I call up rd svc, take the truck to nearest svc point... come to find out after 5 mins of them looking truck over, I have a cracked head. 4 weeks later I barley get back to my truck to pick it up (i was loaned a company truck at least, they gotta keep their money coming in somehow).

Anyways what the final kicker is, the reason I am saying to hell with them all together is my hometime.
I have 2 small daughters (3 & 6) I promised i would spend 4th of july with this year. Put in my first hometime request back in may for july 2nd-6th. June 25 i get a load to chicago with del on june 30. Words back and forth dm says he'll get me home... blah blah blah. July 7th i am finally walking in the door and thats after bobtailing 250 miles home because the nearest to portland oregon they could route me was walla walla, wa... they refused to give me the out of route miles credited back to me, when they have a terminal/drop yd 5 miles away from my house. I got taken off of their fuel optimization program because of going the extra 250 miles home put me below their compliance levels.

I have never ever in my life been so disgusted with a companies treatment of their drivers.

Comments
United States
Products & Services

More C R England complaints






Comments

Sort by: Date | Rating

I went through the same thing two years ago, and they kept on pushing lease. I left the company and glad to be a local driver in my home town. OTR sucks, and CR England showed my why big companies prey on the hard working men and women. If you want to make little or next to nothing work for CR England . Please try company driving before you hook up into a lease, so you can understand how trucking works. The promise of making big money is their selling tactic.

c.r. england does not follow the A.D.A law they discriminate those who have a reading disability stupid creeps

I also was a lease operator for C R ENGLAND, I fell for the line of MAKING BIG MONEY. after going round and round with my DM, about home time, and not being routed close enough to my home town (Reno) countless times. asking for home time was like pulling teeth from a bear. and after explaining that I need to take some time to see my doctor for medical problems, they decided to repo my truck, , ,

hey guys guess what. the only company drivers england is now hiring is the students they are no longer hiring experienced company drivers guess the dispatchers dont like it when the guy behind the wheel tells him he is an A%&HOLE once a week and the driver gets away with it. or calls the operations manager and demands the unpaid miles be paid or come get the truck from behind the chicken coop with an unsafe to operate sticker on it. OH it could also be because D.O.T. got wind of the fact that england is telling the drivers log "off duty driving" when outta hours to get there on time. had my suspicions on the lease took it to an attorney he said " if you sign this its NOT illegal for me to smack you with a sledgehammer" he laughed so hard he wizzed himself..BUT like at the meat plant they line-up every monday like a herd of cattle to get slaughtered at the meat plant. i call it "slaughter day"

I went to the school in Texas, and a Ex-Marine (some old dude) yelling like a drill instructor pointed to me as an example and said, "this young man might be on drugs.". I guess it was supposed to scare us to learn and not be users. Went through the drills, and my roomate told me he was an army brat. Nice fellow just freakin' huge. He told me, "just make sure you get the license."> then continued to leave early for frito-lay. Look, this whole thing with the internet and iso is getting rediculous. I was intimidated at their school, even the front desk told me, "they are trying to intimidate you.". I bugged out took a bus from Dallas area to Houston then swithched at the terminal to the East side of Lufkin, waited on the curb until I got picked up. Went out to eat during the break and one of the classmates sharply told me, "when you get out of here trust you mother, mother n law, and your wife. One of the many creepy comments made from characters while I was down in East Texas. I got so intimidated at the class and just being away with barely any money my skin shivered. I couln't even concentrate. It mostly because of being thrown into the military without signing a consent form or taking an oath (thats what it felt like). Went on the bus, they spelled my name on the ticket King David and I rode away to never return. I don't mind characters at all, in fact I like them; however, they have to be the kind loving people we all need. There is no reason for them to take the money 400.00 at the time to hurry you through the school ship ya off to Utah and then wait for a huge layover while your earnings don't even accumulate. OTR sounds fun as advertised but the reality is - its deppressing to be away from home. My roomate did make a valid point about the Bush Admin though - "I don't really care for them.". "I don't know how ya'll relationship is"...but I would look for trucks without bunks to bring your sweetie.

I am so frustrated with England right now, and my husband and I should have did our research, but we were so excited to have an opportunity to have our own truck one day. My husband is trying to get out of there as we speak but is being held in a city and they will not move him. My kids and I have only seen him once last month and so far once this month, and he is not making $%*% for money! He has been running his tail off for weeks with no home time and just got his pay and they gave him nothing! they are telling him that he owes them money! WTF! his last pay check barely paid our rent, now we have other bills that need to be paid. He had to ask them for money to go through the toll and to weigh his load because they gave him no money this pay! how is he supposed to get the load there on time? I know, they don't care. Something has to be wrong when a company has you go through medal detectors to get in the office in SLC. Maybe they are expecting people to come in and go on a shooting rampage to get their money. This company is ridiculous! My poor husband skips meals most days because he has no money to eat!

I am so sorry to see soo many people getting royaly fucked by C.R. England. I have been with England for a little over 11 years now and I have had mostly all good times. I'll tell you right now that as a new driver, never, never, never lease a truck from England unless you plan to team drive Or become a trainer... PERIOD!!! the lease program is NOT designed to work for a solo driver! YOU WILL NOT MAKE ANY MONEY THAT WAY. it is designed to be a team operation all the way and you will loose your home, and everything you own if you try to lease as a solo driver. DONT EVEN CONSIDER IT UNLESS YOU WANT TO FAIL! it will not work, it cannot work. I have seen soo many drivers get screwed by this company when it comes to the lease program. They say you will make BIG MONEY? yes, this really is true but what they don't tell you is the money you are making is for the company! Not you!
You pay for all truck EXPENCES All of it. They say you are an INDEPENDENT CONTRACTOR... no, you are a glorified company driver because as a "real" independent contractor they cannot tell you where to fuel, what route to take, require you to get a certain mpg to qualify for the fuel cap, require the use of the Qualcomm and electronic logs. All of this is required making you a company driver!!! Fed-ex just got slapped silly by a huge law suit because of this and many more companies are going to fallow . DO YOURSELF THE BIGGEST FAVOR YOU CAN DO FOR YOURSELF AND STAY AWAY FROM ENGLAND AS A LEASE DRiver. Check out OOIDA.com or call them an ask what a real lease driver is about at 1800-444-5791 . This is the OWNER OPERATOR INDEPENDENT DRIVER ASSOCIATION. they will set you strait. They are the only national organization Sticking up for Americas truckers and have been since 1973! Have them look over any lease befor signing. If the leasing company has a problem with that, that is your first warning sign! Good luck everyone. DAWG

well i did not even get in i spoke to a recurter and told him my situation i live in germany but moveing back to the states and and wanted to go to school for truck drieving...so he told me everything i need to do and i did it now he was fired and i have made all these plans moved out my apt brought 3 plan tickets...now therer are telling me the total oppsite of what there own employeer has told me i really dont know what to do i have put every dime ive had in to trying to get in to there school...smh. i dont really know what to do the company seemed good but now it seems like they are a bunch of liers...



Videos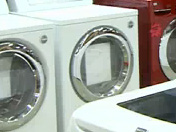 Latest Groups
Today's Mess-Up Photo