Share with Others
Recently Discussed Complaints
Consumer Tips & Tricks
Latest News & Stories
Latest Questions
Budget Savers Online Complaints & Reviews - You don't get your gas rebates

Budget Savers Online Contacts & Informations

Budget Savers Online

You don't get your gas rebates

Complaint Rating:

My husband ordered a christmas present for our son from a commercial he saw on tv. Next thing we know, someone is calling him saying he can get $100 in free gas along with the gift he ordered if he provides his credit card and they charge only $1.00 for the free trial. Gift came, nothing else. Just today, in the mail, a whole bunch of worthless advertisements come in an envelope from Budget Savers and at the bottom of the letter it states you have to go to a website to redeem your gas rebate, which you can't get to. Also, the free trial just happens to be over according to the letter on Dec. 24th and we didn't even receive this notice til Dec. 23rd. I think they bank on you passing their envelope off as junk mail, because that's what it looks like, and they just start charging your cc for 29.99 a month!! AND THE GAS OFFER IS NOTHING BUT A SCAM.

Comments
United States
Products & Services

More Budget Savers Online complaints






Comments

Sort by: Date | Rating

budget savers - Not Intrested
Budget Savers
16809 Balylis St.apt.2
Detroit
Michigan
United States

NOT INTRESTED

JUST NOT INTRESED NOW THANK YOU

NOT INTRESTED IN ENROLLING WITH BUDGET SAVERS

My Mom was scammed the same way. I ordered for her a tv item she wanted thru online. While I was out she received the same type phone call. Only this time they offered 3 products 2 from 1 company Great Fun, the other from Budget Savers. I finally managed to track down Great Fun, spoke with US head of company, charges were reversed after I threatened to sue for fraud. We have never received any info from Budget Savers, yet on 07apr they charged Mom's debit card 29.95. So now I am in the great hunt for a contact phone number to BS... They will be hearing from me first & if can not solve, Lawyers next. Oh did I mention my Mom is 76yrs old... Talk about an elderly scam. If anyone reads this & has a contact phone, please let me know. missboots3@ yahoo... Thank you. Michelle

Same thing happened to me. Promise of a $100 gas rebate, Welcome letter never came, no information on how to cancel. A complete scam! Please post if you had any success with the lawsuit or getting the charges re-imbursed. If you have any contact numbers to reach someone at BS directly, please post as well, so that I can give them an earful!

Just found out Budget Savers has been charging my 83 yr old mother's visa 29.95 a month for 5 -6 months! My dad is investigating. What a rip off! Why hasn't something been done sooner to put this fraud if a company out of business!

Another thing about BudgetSavers, after ripping me off of the $29.95, my email was swamped with tons of offers from numerous companies selling their products and services. Someone needs to investigate this company because SCAM is their middle name!

Same thing happened to me. I order some diet products and received a phone call about a gift card of 100 dollars for gas for free. Now, I find out that budgetsavers charged a 1 dollar on my creditcard. I goggled budgetsaversonline and there is a email available but now I need to wait for the budgetsaver letter to give them get a subscriber #. This is a scam

For the individual who is looking for a phone number for BudgetSavers: 888-803-3217. I just phoned and cancelled - now let's see if it works.

Here is the number my Boyfriend was given to cancel his subscription; 800-475-1924, if this helps anyone, I will be canceling his right away!!!

This is for bugetsavers, at least that is what is says.

Just called this number and canceled my subscription to budget savers, they said I wouldn't be charged on my credit card, will be watching closely to see if they do or not, here is the number again; 800-475-1942- hope this helps someone else.

Thanks for all the comments got scammed getting this crap in the mail two days before they charge my card, i kept telling the person on the phone i was not interested he said don't you want to get $100 reimbursed for gas for just a $1 so i finally gave in but nothing in this packet said anything about gas so I called to cancel and getting the runaround so i'm calling the number above to make sure they cancel this!

I saw the cute little swivel-sweepers on TV the other night, so used my AMX card to purchase. About 35 minutes later I wasn't sure what
I had bought..."Sir, would you like to upgrade to...would you like our more powerful...Etc...Etc...??? By the time I hung up, I wasn't
sure what I had ordered and nobody gave me a total! I am checking my account this AM to see what these fast talking A--Holes sold me.
Oh, I just got off the phone with them (they have called me five times in the last 24 hours) I finally answered! The # is: 877-423-3931 .
ps: I refused to give them another card number for the $100 in gas...and they hung up on me!!!



Videos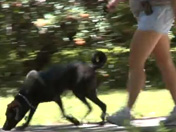 Latest Groups
Today's Mess-Up Photo