Share with Others
Recently Discussed Complaints
Consumer Tips & Tricks
Latest News & Stories
Latest Questions
Blue Bay Advisors, Orlando, Florida Complaints & Reviews - False Claim

Blue Bay Advisors Contacts & Informations

Blue Bay Advisors

False Claim

Complaint Rating:

Contact information:
Blue Bay Advisors


Orange Lake Avenue




Orlando

,

Florida




United States


Phone:

407-472-3340


bluebayadvisors.com


Back in April 2008 a guy by the name of Anthony Ramos called me and told me that he could rent my time share at orange lake and country club for a lifetime membership of $1600 to cover all future maintenance fees. He send me the contract and ask me to sign it. He said he would rent the timeshare in May 2008 for a week but he never did it and failed to deliver his promise. Blue Bay Advisors in the mean time charged my Amex for $1600. Later I get another call from Anthony Ramos saying that he is not working for Blue Bay Advisors anymore as they never paid his salary and they were a riff off company. He told me to call Amex and get mu $1600 back. So I did my Amex decided to favor the company as they had my signed contract. Then Anthony Ramos told me that he can help me get my money back if I sign up with his new company in Florida. But I was not going to trust him again. I keep calling them but they never get back to me. They made a false claim and ripped me off for $1600 and I want that money back. How can you help me? Their website is also down and they claim that they are maintaining it. What a bunch of liars. They should all be fined by the government for this. I am sure may people have fallen into their traps.

Comments
United States
Apartments Rental

More Blue Bay Advisors complaints






Comments

Sort by: Date | Rating

They are at it again as Nationwide Properties Int.

I was contacted by someone calling themself Henry Scott in an effort to sell my timeshare for me. Identifying himself as being from Nationwide Properties. I went through all the information and allowed them to try to sell the property and was contacted the very next day with a very high offer- Thats when my investigation began.

I had trouble finding their website, no wonder it had been up for less than a month. www.nationwideproperties.biz The registrar's name was Joe Esposito:
Esposito, Joe jesp076@aol.com
Nationwide Properties International
205 East Central Blvd
Suite 302
Orlando, Florida 32801
United States
(407) 797-5208

When I called and asked for their physical address, this is the one they gave me after some hesitation and shuffling around on the phone:
189 S. Orange Ave. Suite 1520 Orlando, FL 32801

The website was the cincher for me. After I had tracked Joe Esposito to Blue Bay Advisors, which was taking people's money to sell their timeshare but never performing any services. On their "ABOUT" page it mentioned Bluebayadvisors.com. They had obviously just copy and pasted the information from their old website without even proofreading it!
The website's "ABOUT" page from 7/21/09 is pasted below:

Welcome, and thank you for spending some of your time getting to know us.
Nationwide Properties Int. is a group of dedicated individuals that have had the unbelievable opportunity to be involved in the travel and advertising industry for over 10 years.
Our line of business has brought us to an almost uncountable number of leisure destinations around the world. We've traveled, and we have enjoyed it immensely. But when we are not traveling we spend our time planning and developing new ideas in advertising.
Our far-reaching marketing campaign and worldwide Internet presence allow you to gain maximum global exposure. Timeshare resales are booming internationally! BlueBayAdvisors.com can help you reach qualified buyers in
176 countries worldwide and counting!
These days, virtually anyone can have a website. (I thought that was funny) Having true global Internet presence however is a whole different story! At Nationwide Properties Int., we employ the top Internet marketing consultants in the world to maintain our top rankings on most major search engines worldwide. Our memorable and user-friendly website, coupled with cutting edge Internet marketing strategies are why at Nationwide Properties Int. gets more TRAFFIC and EXPOSURE than virtually any other competitive website in the timeshare industry.
Traffic and exposure is what will close your timeshare deal! We understand that the success of our sellers is what builds our business.
Being one of the top timeshare resale companies we sell more than 50 timeshares every month. Our growth rate has been phenomenal, and we would expect nothing less in years to come. Implementing our unique marketing strategy and cutting edge online marketing technology, we reach more than 50, 000 timeshare owners every month. Our integrated marketing system powered through our website allows millions of people going on vacation, to appreciate an advantage of buying Vacation properties in comparison to traditional hotel accommodations. Being experts in timeshare resale industry, we value our customers providing the best customer service and sales support.

I told the lady that called I was not interested in doing business with anyone connected with Joe Esposito or Blue Bay Advisors. I then got a call back from a "supervisor" he explained to me that Joe Esposito was fired a long time ago, when I asked how long ago? he said years. (but Joe Esposito was the registrar of their website less than a month previous- remember) They also claimed to have nothing to do with Blue Bay Advisors- but there it was right on their website.

These guys are a RIP OFF- they'll just shut down and start operating under a different name though. But at least I didn't get taken!

FYI- Do your research before you give anyone money to sell your timeshare. Don't get caught up in the fantastic profit you could make or let greed be your guide, use common sense. If it sounds too good to be true, it probably is!

Known addresses and phone numbers: (put here for search engines)

888-739-4031
407-843-6485
407-843-6487
(407) 797-5208

189 S. Orange Ave.
Suite 1520
Orlando, FL 32801

205 East Central Blvd
Suite 302
Orlando, Florida 32801

Hope people read this before it is too late...

I unfortunately was taken by this company...and went to the end of the earth to get my money back to no avail. I went to the BBB, and filed numerous reports. Every time I contacted Blue Bay in regards to my contract or the status of my timeshare...they would give me a voice mail or they gave me a new agent who had to locate my file and new nothing about it. I can give a list of names of all the "agents" I dealt with, but never heard from again after the initial conversation...Joe Esposito was one of them. They always claimed the prior agent was no longer working there, no longer on my account, or "fired" because of his performance...they continued by making more empty promises to try to rectify the lack of service. The receptionist wouldn't even give me her name as she was afraid of being documented. They lied to me on all counts, and once they knew I was aware of what they were doing and wanted my money back, they stopped taking my calls altogether. Every complaint the BBB sent them on my behalf...was ignored, however they told the Bureau that they either had already handled it or that they were going to contact me and rectify the situation, but never did.

Too bad these reports weren't out about Blue Bay prior to my dealings with them...it would have saved me a lot of stress and the money I lost. Not a good feeling. I am glad it is out now and if I can keep someone from going through this same ordeal, then that can be some consolation to me.

If you or anyone reading this knows of any action I can take or any opportunity that may exist to help me recover any of the money I lost to this scam, please advise!

I got taken for $775 which was supposed to be the fee for the estoppel letter and title search. They are a marketing company and are working with Timeshare Goldline. I just found this out because I didn't know how Timeshare Goldline knew I was selling my timeshare. Now Timeshare Goldline is feeding me the same line but this time the upfront costs are $1900.

In 2 years, Blue Bay Advisors did absolutely nothing. I filed several complaints with the BBB to no avail. Everyone I have talked to in the past no longer works there and the number I had for them has been disconnected. I did send in all the info. I had to the DA's office in Florida because they should be stopped from scamming people.



Videos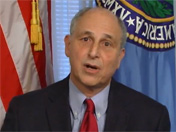 Latest Groups
Today's Mess-Up Photo